14 Saving Tips For Holiday Shopping
Disclosure: This post may contain affiliate links and if you choose to sign up or purchase a product/service through our links we may receive a commission at no cost to you. Please read our full privacy policy for more information.
Holidays can be stressful, but with these saving tips for holiday shopping, you can take the weight off your shoulders!
Depending on when you are reading this, it may seem too early to start saving for Holiday shopping.
However…
Why not start now to avoid overspending and stressing yourself out by rushing around for last-minute gifts when money is tight?
Take control of your money before the Holidays to be prepared this year.
With these saving tips for holiday shopping, you will find easy ways to make this holiday season better for you (and your gift recipients).
Let's get straight into it…
Start Saving For Holiday Shopping With A New Account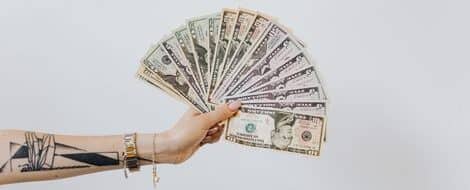 As we alluded to in the opening, the best way to save for Holiday shopping is to start now.
It's never too early to put aside that extra $10 or $20 to get the savings started.
Open up a new high-interest savings account to keep your Holiday funds separate.
One of the best high-interest savings accounts is offered by CIT Bank.

CIT Bank is a trustworthy online bank that is FDIC insured, which means the government protects your money in case the bank faces any issues.
Their Savings Connect account currently offers 3.25%, which is 15x the national average!
For example, Chase's savings account currently offers a 0.01% interest rate, which is pretty bad.
This means that if you save $100 in CIT Bank's Savings Connect account, you will earn $3.25, while in a Chase savings account, you will only earn $0.01.
You can see how you can easily make some extra money by choosing the proper savings account.
Check out CIT Bank and sign up for a Savings Connect account because free money is never wrong!
Make A Budget For The Holiday

Now that you've started, another one of the best saving tips for holiday shopping is to make a budget.
Go back into your bank and credit card statements from last year's holiday gifting.
What did you spend? Has anything changed this year that would shift that spending? How much can you comfortably afford based on your current income and savings rate (income – expenses/income)?
This unique number will differ for everyone based on a collection of factors. Find your holiday spending budget, write it down and stick to it.
Build A Savings Schedule & Automate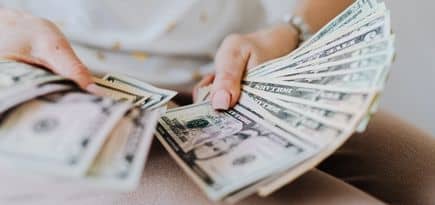 You can now build a savings schedule based on your budget to get to that total.
For example, let's say you need $750 to cover all Holiday gifting needs. From September 6th to December 20th, there are 15 weeks.
Therefore you'd need to save $50 a week to stay within budget (or approx. $100 per paycheck).
You've now got your savings schedule and can automate transfers from your bank account to your new Holiday savings account.
As we'll explore below, there are a collection of ways to make and save more money, so you don't even have to touch your normal income for holiday shopping.
Get Free Cash Back On Your Purchases
Given that you will be purchasing gifts for friends, family, and loved ones, why not make some free money back on those?
Using cash-back apps is one of the best saving tips for holiday shopping!
Rakuten

Rakuten is one of the best and most popular cash-back platforms giving you free money back on your everyday purchases.
They have affiliations with almost every major retailer (2,500+ stores and counting), including Amazon, eBay, Indigo, Groupon, Expedia, etc…
There are no tricks and no fees. You purchase an item, earn 1% – 40$ cash back and then get paid via PayPal, check, or gift card.
Plus, you can get a free welcome bonus after signing up. If you sign up with my link, you will get $10 for just signing up!
I highly recommend checking out Rakuten!
Dosh

Another excellent cash-back app that can help you save money on holiday shopping is Dosh.
Dosh is similar to Rakuten, where you just purchase items and then get cash back, but there is one thing that makes Dosh stand out…
With Dosh, all you need to do is link your debit/credit cards to the app, and you will get automatic cash back when you shop at a partnered retailer!
No need to activate offers, just shop and get cash back; it's that easy!
I highly recommend checking out Dosh to get cash back on your holiday purchases.
Answer Paid Survey Sites In Your Spare Time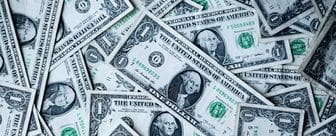 We've been discussing ways to save money for holiday shopping, but sometimes you need some more income.
The easiest way to do this is to answer paid surveys to make some extra cash. Yes, you won't make much money, but it's super easy to make pocket cash, so survey platforms are worth considering.
Whether on your commute, relaxing on a lunch break, or hanging out at home during downtime, you can make free money through paid survey sites.
Some of these websites include a free sign-up bonus to help expedite holiday savings:
Swagbucks

One of the most popular digital rewards platforms is Swagbucks.
Along with taking surveys, you can also watch videos, search, play games, etc… to get rewarded.
Once you have enough points, you can cash out to PayPal cash or various gift cards.
Plus, when you sign up to Swagbucks with my link, you will get a free $5 sign-up bonus!
Swagbucks is a great platform to use to make some extra cash, so I highly recommend checking it out!
InboxDollars

Another excellent survey platform that I recommend checking out is InboxDollars.
InboxDollars is similar to Swagbucks, where you can earn points for completing surveys, watching videos, playing games, etc…
Plus, if you sign up with my link, you will get a $5 sign-up bonus!
It's definitely a platform worth checking out.
Survey Junkie

One of my favorite survey platforms that I recommend using to make some extra money for holiday shopping is Survey Junkie.
Survey Junkie is a popular and high-rated survey platform where you can take free surveys and get rewarded.
Unlike the previous two platforms, Survey Junkie only offers surveys, but they pay pretty well and will give you some extra holiday cash.
Check out Survey Junkie here and start earning immediately!
There are other survey platforms that you can use to make some extra cash quickly for the holiday season, but the platforms above are some of the best!
Start A Side Hustle To Make Money For the Holidays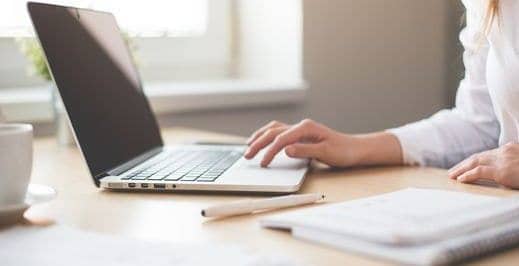 Surveys are good for some quick money, but you will only make a little with survey platforms, so one of the most profitable ways to start saving for holiday shopping now is to start a side hustle.
Based on your skills, experience, time, and effort, you can leverage side hustles outside your 9-5 work to make more money.
Want some side hustle ideas? Here are 83 unique side hustles (almost) anyone can do to earn more money.
From freelancing your skills online (ex., Fiverr), participating in the gig economy (ex. DoorDash or Lyft), starting a business on Etsy, or one of a dozen other opportunities, you can earn more.
The best part of starting a side hustle is you can carry this forward after the holiday.
Diversifying your income and growing your earnings will help support all your financial goals.
Search & Track Digital Coupons

One of the best saving tips for holiday shopping is to take advantage of digital coupon directories to get the best bang for your buck.
These digital coupons can unlock hundreds of dollars in savings toward your gift purchases. Track and monitor the offers to ensure you're getting the best price.
Below are four excellent services that offer digital coupons:
Swagbucks

We already went over using Swagbucks to get rewarded, but they also have an extensive library of coupons.
They're constantly updating the offers to provide new savings opportunities. Sign up for Swagbucks today to earn a free bonus of $5!
You'll find some great digital coupons on Swagbucks, so I highly recommend signing up for an account!
Rakuten

As we mentioned earlier, Rakuten is an excellent cash-back platform. However, they also offer thousands of coupons to leading retailers.
You also get a free $10 welcome sign-up bonus after registering!
Check out Rakuten now and get digital coupons from hundreds of retailers to save money on holiday shopping!
BeFrugal

BeFrugal is a popular cash-back platform to help you earn free money back on your online shopping purchases, but they also offer digital coupons.
They have relationships with over 5,000 retailers, plus thousands of other coupons and special promotions to help you earn and save.
Sign up today to get a free $10 welcome bonus and start earning cash back.
Honey

Another great free digital rewards platform is Honey.
Honey searches the internet for the best deals and coupons from their list of over 3,700 partner stores!
With Honey, you can ensure you'll never miss a coupon or chance to save money at literally every online store you might generally be shopping at.
Honey is definitely worth checking out!
Get Gift Cards At Discount

Gift cards provide great opportunities to support your Holiday shopping savings (and earning) mission.
Thankfully, there are platforms to purchase them at a discount!
You can then buy and use them to purchase gifts from that store to give for the holidays, or you can buy the discounted gift cards and gift them directly to the intended recipient.
Either way, you're saving money!
So, where can you get access to discounted gift cards? The two best sources are:
GiftDeals
An excellent service to get access to discounted gift cards at up to 35% off is GiftDeals.
They carry cards from almost every retailer and service imaginable.
I highly recommend checking out GiftDeals to get some discounted gift cards!
Gift Card Granny
Gift Card Granny is a platform similar to GiftDeals with an extensive library of discounted gift cards ranging up to 50% off.
From Nike to Best Buy and everything in between, they have daily deals and special offers and are constantly updating to feature new retailers.
It's free and straightforward to register, so I recommend checking it out!
Hold Out For Black Friday & Cyber Monday

An annual shopping craze takes over North America: Black Friday and Cyber Monday.
These two dates provide major savings opportunities in terms of deals!
With their proximity to the coming holidays in December, you can best deploy your holiday savings fund you've been building for gift purchasing on these days to get the best bang for your buck.
Sign up for the email newsletters for the potential stores that fit your gift ideas.
Compare prices on the upcoming offers. Make your list and get ready to act quickly come deal day.
Other times a year can provide great deals, so keep an eye out to save money!
Track Amazon Sales

Amazon is one of the biggest e-commerce platforms and the best place to get killer deals.
Just keep an eye on the Amazon Daily Deals section. Every day, thousands of products are listed at a discount!
You can find something for anyone on Amazon; from electronics to books and clothes to household items, you know Amazon has it all.
These Daily Deals savings once again provide another opportunity to manage your holiday spending best starting now.
Sell Some Clutter For Cash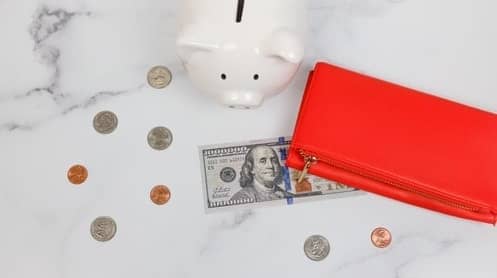 One of the best saving tips for holiday shopping is making extra money from unused items.
Most of us have accumulated a lot of "stuff" over the years. From birthdays and holidays, purchasing based on our wants, and having a tendency to hold onto items, most of us fill our homes with junk.
Why not turn your own clutter into cash to support your holiday savings?!
Listing your items on eBay, Craigslist, or Facebook Marketplace connects you with millions of online buyers or thousands of potential local purchasers.
If you have a lot of old electronics, then I recommend using the platform below to make some extra cash easily…
Decluttr

Decluttr is a free app and website that allows you to turn the "stuff" you've accumulated into cash.
Its specialty is electronics, tech items, video games, DVDs, etc…
You simply scan the barcode (ISBN) of the item with the Decluttr app, and Decluttr gives you an immediate offer.
They then send you a prepaid shipping label and finalize your payments after they've received your items.
No auctions, no fees, and an easy-to-use app (or web) platform. Plus, you can access free shipping and insurance coverage on your items.
Sign up to Decluttr today for free to start turning your clutter into cash.
Do A Subscription Audit
There are some things we pay for that we forget about and keep paying for, and these are subscriptions.
If there are subscriptions that you don't use anymore, then you can cancel them to save money for your holiday shopping.
Make a list of your current subscriptions, such as Netflix, magazines, Audible, Spotify, meal kits, video game services, etc…
Are you getting the value you expected from these? Can you cut any of these if they aren't benefiting your life? You can save hundreds of dollars annually!
If you don't truly need them, why not axe them? See if you miss it.
The Trim Financial Manager App is one tool to help you do that for free.

Trim helps you save money on your subscriptions, bills, and recurring expenses.
It's like an automated financial assistant that reviews all your accounts for cost-saving opportunities.
This subscription audit can help put extra money back into your account for your holiday shopping.
I highly recommend checking out Trim so you can save money automatically!
Cut Your Grocery Spending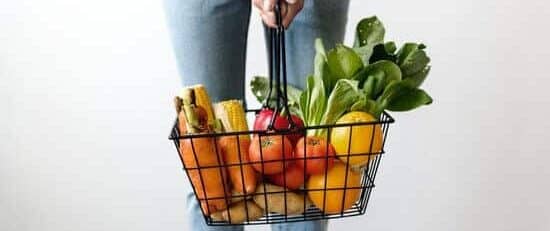 One of the most significant areas of savings opportunity that the average person has is with their grocery spending.
In the previous months leading into the holidays, you can save a couple of hundred dollars by cutting grocery costs.
One of the best ways to do this is to set a budget for food shopping and stick to it!
Make a list of things you need and avoid purchasing items you don't need or even really want.
Another effortless way to save money on food is to use the cash-back app Ibotta.

Ibotta is the best cash-back app for grocery shopping, and you can save $100's to $1,000's each year by using Ibotta alone.
All you need to do is download the free Ibotta app, start activating cash-back offers, take a picture of your receipt, and upload it to the app after you finish shopping.
I highly recommend reviewing your food costs and using Ibotta to save money easily!
Don't Go Into Debt For Holiday Shopping
The biggest thing you can do to start saving for holiday shopping now is the be honest with yourself (and others) by staying within your means.
Pressure to "one-up" or give great gifts can often lead to poor financial decisions. We've all done it. We've all spent above and beyond our budgets.
If money is a little tight this year, your friends, family, and loved ones would appreciate and understand that you are not in financial trouble because of spending on their gifts.
These steps above (and the many other money-making or cost-saving opportunities) will help avoid any credit card or personal debt due to holiday shopping.
Conclusion
It's always early enough to start saving for holiday shopping. Time flies, and before you know it, it will be December.
With these saving tips for holiday shopping, you will remove the stress by building your budget, making a plan, earning some extra money, and saving by smarter spending.
The holidays are meant to be a time to enjoy the company of friends, family, and loved ones. Don't let financial stresses or the pressures of gifting weigh you down.
Every situation is unique, but something from the above tips will help you.
If you like this post, I recommend checking out my posts on Smart Spending Habits To Save More Money and 42 Money Saving Hacks To Save Money Easily.
Do you have any other saving tips for holiday shopping? What other tips do you use to save money during the holidays? Let me know in the comments below.
Are you ready to take control of your money? Check out these awesome
money resources
which will help you to make and save $1,000's!
Disclosure: This post contains affiliate links which means I will earn a commission if you choose to click and make a purchase. While there is no additional cost to you, it will give us a pretty penny. Thanks For Your Support!