42 Money Saving Hacks To Save Money Easily
Disclosure: This post may contain affiliate links and if you choose to sign up or purchase a product/service through our links we may receive a commission at no cost to you. Please read our full privacy policy for more information.
If you are looking for the best money saving hacks, then you've come to the right place.
Saving money is a crucial component of personal finance, and you should constantly focus on keeping your income instead of spending it.
There are many ways to save money, some better than others; that's why I put together this list of the best money saving hacks!
No matter how significant or small the cost-savings might be or where you stand financially, there is an opportunity to reassess your current expenses.
Let's get into these hacks, so you can start saving money now…
Setting A Foundation For Saving Money
Before you get into the simple and easy hacks to save money, you need to get your foundations in check first.
These are things you need to make sure you're doing before getting into the unique hacks…
Track Your Money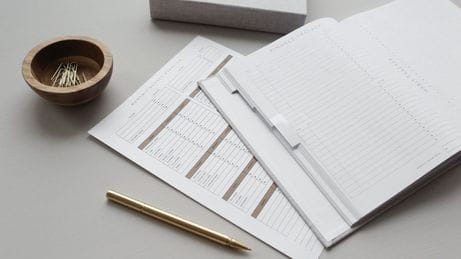 The first step towards saving money is generally understanding where your money is currently being spent.
It can be challenging to make changes and improve without knowing the present situation with your personal finance.
Thankfully, the growth in FinTech and computing power has made that more accessible than ever. You can manually track your money with your own spreadsheet as well.
However, programs like Mint and You Need A Budget are powerful resources able to track, categorize and analyze your spending habits.
With a couple of clicks and keyboard strokes, you can be set up with either of these programs on your way to tracking the flow of your finances.
These services will help you establish your spending history and monitor those habits moving forward.
Make A Budget
Based on the income you currently make and your required spending needs, you can build out a budget.
Saving money requires a spending plan so you can begin to best understand where it's going and a new model of where it should be going.
The services noted earlier, Mint and You Need A Budget, are great tools to once again help you establish that. Otherwise, classic pen and paper or Excel work.
Essentially you're just trying to formulate your cash flow from income to expenses.
The combination of tracking your money and building a realistic budget should help identify areas of improvement.
Monitor & Adjust Your Spending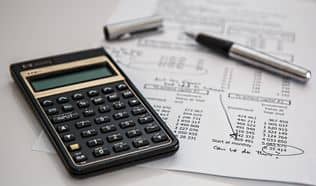 Monitoring and adjusting will be essential as you continue to track your spending and manage your budget.
If the goal is to cut costs and save money, understanding how progress is tracking will ensure you're making improvements.
A monthly personal finance monthly status check can help you stay on top of your spending habits and overall money management.
You need to have a system that works best for your lifestyle and financial situation.
Pay Yourself First
To save more money each month, the priority for your finances should be you. This mindset essentially aligns with paying yourself first.
Investopedia, the Webster's Dictionary of personal finance, defines pay yourself first as: "automatically routing your specified savings contribution from each paycheck at the time it is received."
The first person or bill being paid when receiving incoming money is yourself and your financial goals.
The money comes in and is automatically being distributed to exactly where you want it to go. That might be some combination of your 401k (RPP), savings account, student loans, mortgage, IRA/Roth (TFSA/RRSP), HSA, RESP, and other accounts.
Improving your savings rate and money management can be significantly improved by paying yourself first.
Save Money On Housing Costs
One of the highest expenses we all have is housing costs, whether you own or rent.
So, you should definitely find some hacks to save money on housing costs.
Be Realistic With Size & Space Requirements
Whether renting or buying, you need to have a realistic understanding of how much space you actually need (or might need when little ones join).
Buying (or renting) bigger correlates to increased costs across the board, such as higher housing, furniture, utility, taxes, etc.
It can be tempting to push for more space to "Keep Up With The Joneses", but you need to do what works best for you, not the ideal vision of Americana or societal pressures.
Forecast a plan based on your current living situation and what the future might hold in terms of kids, pets, in-laws, and so on.
Future-proofing with extra space is an intelligent move, but the range of realism and function should be the top priority.
House Hack To Cut Costs
What is house hacking? You can use basic tactics to get cheaper housing costs or even get it for free!
The general mindset is you can live for free (or much less than traditionally) by having roommates pay you rent (that covers some or ideally most of the mortgage).
Another strategy is you purchase a duplex and live in one unit while renting out the other to offset a large portion of your mortgage costs.
The house hacking approach allows you to use money from renters (or roommates) to pay down the mortgage and eventually reap the appreciation value.
Negotiate Your Rent

Depending on the demand and rental markets in your area, you could wield the power to negotiate a more favorable rate or scenario.
Offer to pay the first two months upfront for a lower rental rate over the remainder of the year.
If there are application fees as part of the process, ask for those to be waived.
Your security deposit could be another negotiable option.
Landlords and rental companies look for respectable, dependable, and consistent renters. So it never hurts to open dialogue and see what might be doable.
All you have to do is simply ask!
The worst that can happen is they say no, and you move forward as initially budgeted and planned for. The best outcome is you're able to secure a discounted rate and save yourself hundreds of dollars annually.
Easy Ways To Save Money On Utilities
Similar to housing costs are utility costs that can add up over time.
Here are some money saving hacks to lower your utility costs.
Turn Off The Heat Or AC When Not Home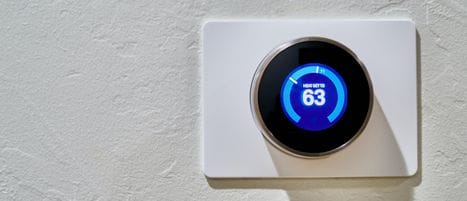 If you (and your family) are out of the house from 9-5, why keep the heat or AC set to your normal temperatures?
Maintaining that perfect level of heating or cooling for an empty house is essentially throwing money away!
This gets much worse if you're living in a full-size home and pumping out warm or cool air throughout the day.
Plus, if you live in a condo or apartment, you can likely heat or cool your space in a matter of minutes after getting home from work.
Flick The Lights Off To Save On Monthly Bills
A straightforward money hack to save money is to simply turn the lights off, simple, right?
It makes no sense to keep the lights on all the time when you are not using them!
More Tips To Save On Monthly Utilities
Switch to energy-efficient LED bulbs.
Invest for the long-term in higher quality, energy star certified appliances.
Install a reduced water usage shower head.
Get a smart thermostat.
Change the filters on your vents and ducts to ensure optimal airflow.
Use your dishwasher as opposed to hand-washing.
If it isn't dirty or needs a wash, don't throw those clothes into the laundry.
Properly seal your windows and doors to avoid air leaks.
Save Money On Subscriptions & Services
You are probably paying for subscriptions and services that you don't need or even use!
Here are ways to save money on them…
Use The Trim Financial Manager App

Trim Financial Manager is an app that helps you save money on your subscriptions, bills, and recurring expenses.
It's like an automated savings assistant that reviews your services to identify cost-saving opportunities.
Some examples of the free services it provides to help you save are:
Subscription Analyzer
Bill Negotiation
Deal Finder
Price Protection
Trim is a free tool, and its users saved over $1 million in the last month.
It looks to identify inconsistencies or areas of overspending based on your habits and the current trends in the market on those products or services.
Sign up today for free to review your spending habits and subscriptions.
Negotiate Your Services & Subscriptions
Listen, your lifetime value as a customer to these companies is worth tens of thousands or more.
So…
Giving you $10 off your cell phone bill or Internet subscription to keep you as a long-term customer is worth it to them.
A quick call to any service provider can save you hundreds annually. You'd be surprised what you can get if you just ask. Try is out; a "no" is the worst thing that can happen.
Cut The Cord To Save Money On Entertainment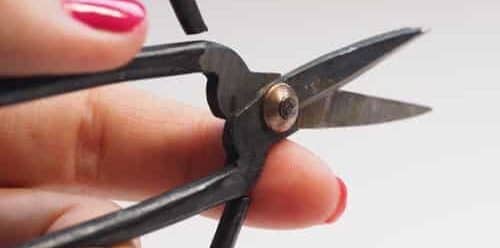 Cord-cutting has never been easier with fantastic streaming services and customized (often free) options available to consumers.
The days of paying for a cable package with 900+ channels you don't need are over.
You could potentially save over $100 monthly, depending on the current cable package you have.
Shop With The Best Cashback Apps To Save Money
An excellent hack to save money quickly with minimal effort is to use cashback apps.
Here are the best cashback apps to use…
Rakuten – Save Online With 1,000's Of Retailers

Rakuten is one of the most popular cash back platforms regarding total users and familiarity in the marketplace.
The Rakuten website, app, and browser extension give you access to almost every major online retailer (2,500+ stores and counting). Including Amazon, eBay, Groupon, Expedia, etc…
You aren't changing your shopping habits or spending any more money, just clicking through your Rakuten account before shopping online.
Plus, you can get $10 for free when you sign up with my link and start getting cash back from Rakuten!
Rakuten is one of the best cash back apps to use so I highly recommend checking it out!
Swagbucks – Digital Rewards Platform

Swagbucks is one of the more prominent digital rewards platforms to make (and save) money.
You earn cash by taking surveys, using the Swagbucks search engine, playing games, discovering deals, buying gift cards, and watching videos.
Plus, they offer an extensive network of retailers to help you get cashback on online purchases. They've paid out over $306 million to their members to date.
The Swagbucks website, app, and browser extension help make sure you can access their services anywhere.
Plus, you will get $5 for free when you sign up to Swagbucks with my link so definitely check it out!
You won't get rich or save life-changing sums of money, but getting cash back on the money you're already spending is an easy money-saving hack.
MyPoints – Online Cash Back Leader

MyPoints is another solution to help you earn free cashback on your regular shopping habits
They have relationships with over 1,900 different retailers to help provide you money saving opportunities across every category.
If you sign up for Rakuten, Swagbucks, and MyPoints, you can easily compare prices between retailers.
Their discounts, cashback rates, and special offers vary, so a quick search on each could help save you even more.
Plus, you can get $10 for free for just signing up to MyPoints with my link!
Check out MyPoints and start getting some cash back easily!
Download Paribus To Monitor Your Purchase History

A really fantastic free service that you can use to save money easily is Paribus.
Paribus is a free service that monitors price changes for your recent purchases and works to get you the price difference.
Many retailers and credit card companies offer price protection policies that allow you to get the price difference if the product's price drops at a specific time.
The issue is that this can be difficult and tedious to track, and this is where Paribus steps in.
Paribus does all the work for you for absolutely free!
To date, they've helped members save over $15 million. It's a free, easy, and simple money saving hack to put cashback in your pocket.
You can sign up today for free and let Paribus go to work to save you money.
Great Apps To Help Save Money On Groceries
It's no secret that food is expensive; it's one of the most significant expenses for most of us.
Here are some simple hacks to save money on food easily…
Checkout 51 – Save On Groceries

Checkout 51 is an app to help you earn cashback rewards for grocery and household item purchases.
They include a wide range of product offerings, all with a set cashback value, and also release ongoing weekly promotions and one-off deals to help you push your earnings further.
Browse the deals, do your regular shopping, and once done, upload a photo of your receipt with your phone to earn cashback.
Check out Checkout 51 to start saving money on food now!
Ibotta – Popular Grocery Cash Back App

Ibotta is another popular cashback app that helps you make money on your grocery shopping.
Their partner network of stores is extensive, and they have new timely offers to keep you earning cashback.
They have paid out over $438 million to their members.
Plus, when you sign up to Ibotta with my link, you can get up to $20 for free!
I highly recommend checking out Ibotta to save money on food in just a few clicks.
Fetch Rewards – Easy Savings
Another excellent app that can help you save money easily on groceries is Fetch Rewards.
Fetch Rewards is similar to Ibotta, but the great thing about Fetch is that you don't need to activate offers in the app.
After completing your grocery shopping, you just need to upload your receipt through the app or website to earn free cashback.
Plus, if you sign up to Fetch Rewards with my link you will get 3,000 points ($3) for free!
It's one more option to have you put more money back in your bank account for free.
Easy Tips To Save Money On Food
While cashback apps are great to use, there are some hacks that you can use to save money on food easily.
Let's check them out…
Make A Shopping List & Stick To It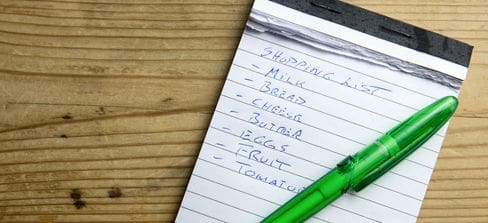 One of the easiest money savings hacks to save money on food is to make a shopping list and stick to it.
It's super simple, but you'd be surprised at how many people don't do this!
Just create a shopping list before you do your grocery shopping, so you don't pick up un-needed or unwanted items.
A great tip is to use cashback apps like Ibotta and Fetch Rewards to help you create your list so you can find great deals!
Plus, it would be best to do a quick inventory of your pantry, fridge, and freezer to see what items you still have around the house.
Simply plan out your breakfasts, lunches, dinners, and snacks for all the different meals you (and your family) will need for the week.
This is one of the best ways to save money on food!
Don't Shop When Hungry
It's an old saying, but it's true; don't shop when hungry.
You will be much more inclined to get those unnecessary, unhealthy, and costly items or overshop on what you actually need.
It's also easy to succumb to the tricks of the grocery store merchandisers who selectively place those oh-so-tasty treats right by the checkout.
Meal Prep & Bulk Cook To Help Save Money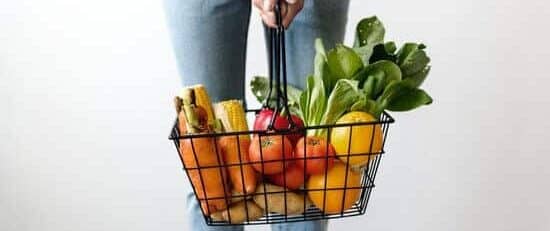 Another common recommendation to save money and make the best use of your time is meal prep and bulk cooking.
Based on the groceries you purchased, you can set aside time to prepare a handful of meals to cover your lunches at work, quick dinners once home, or healthy snacks.
Why do people recommend this?
It helps you avoid expensive takeout after a busy day at work, knowing you have a ready-made meal at home.
Reduces time during the week you're having the prep and worry about food – focus your time on your side hustles, family, or something beneficial instead.
You built a grocery list with specific ingredients based on your plan – put it to work!
Meal prepping includes big time and money saving gains, so definitely consider it!
Keep An Eye On Expiration Dates
Any of the savings you've achieved will be all for nothing if you have to throw away a pack of chicken, head of lettuce, or tub of yogurt because they've spoiled or passed their expiration date.
One solution is a "front of the line" approach – the produce, meat, or perishable food items closest to expiring or spoiling are closer to the front of the fridge or cupboard.
If anything can be frozen, toss it in there and store it for future use.
Use Everything In Your Freezer, Pantry & Fridge

It would be best to try to clear out your food supplies once a month to avoid re-purchasing items you already have, plus help your budget stretch further.
You'd be amazed at the types of meals you can make by combining a few of your remaining supplies.
Test this process out and see what you can come up with:
Take everything out and put it on the counter.
Go to MyFridgeFood.com
Plugin some logical combinations of supplies you have into their ingredients tracker. Hint: use "CRTL" + "F" to search for the items you have, or you could be scrolling for a while.
It will generate some meal ideas – edit as you see fit by altering ingredients or make a note of that one essential item you're missing that you think would take the meal to the next level and make sure you purchase at your next grocery stop.
Tips To Save Money Eating Out
Yes, still on the topic of food since it's so expensive!
We all eat out sometimes; I mean, we are just human, so here are some hacks to save money when eating out…
Stick To Water To Save On Liquor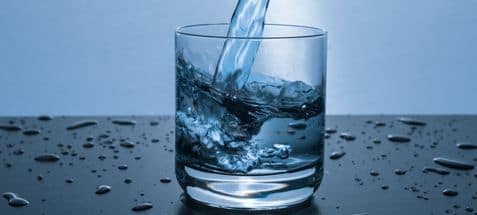 Wine is majorly marked up; a glass of beer is triple the cost of the same one at the store, and a couple of ounces of mid-shelf liquor is exponentially increased in price per ounce.
While it's not as festive or fun, if you're looking to cut down on costs, a simple switch to money is an easy win.
In terms of money saving hacks to help you cut back on drink costs when eating out:
BYOB(W): Find local spots that let you bring your own beer or wine
Happy Hour: Track down the best happy hour deals close to your intended restaurant and stop in for a quick one (or two) before dinner
Home Drink: "Pre-game" at your house with a nice drink alongside family, friends, and loved ones before going out.
Get Your Hands On Discounted Gift Cards
If there are restaurants and takeout spots you often frequent, search to see if they have discounted gift cards on some aggregator websites.
If you aren't sure where to look, check out providers like Gift Card Granny, Swagbucks, Raise, etc…
Depending on the site you use, the restaurant, and the time, you can get anywhere from 5% to 60% off of gift cards.
Check Groupon For Deals At Restaurants

Groupon is one of the best money-saving hacks in terms of entertainment, restaurants, activities, etc…
It's a really easy and simple way to save money!
Groupon has tailored offers with dozens (if not hundreds) of restaurants in your neighborhood.
It's a simple solution to help you save money each month and still benefit from a night out or unique activity.
Get To Know The Happy Hours & Local Specials
As you become accustomed to the offerings in your local area, you'll be able to save money eating out, and taking advantage of happy hours and specials.
It might be discounted drinks or a special cost-saving meal on a set night.
You can build your nights out around these different options.
Eating out doesn't need to be something you remove entirely, but one of the best ways to keep that part of your routine is to make use of your dollars as effectively as possible with these types of offers and specials.
Money Saving Hacks On Transportation
Another significant expense you most likely have is transportation costs.
Let's check out these hacks to save money on transportation…
Run The Numbers Of Buying New vs. Used Vehicles

It's an age-old debate and point of contention; should you buy used or new? Of course, every situation is unique, and the different options will depend on several factors.
This post from NerdWallet on comparing the costs of buying a new car vs. used helps shine the light on this decision.
Leaning towards a dependable, well-maintained used car is often the recommended route to pursue.
One framework to consider how much vehicle you can afford is the 20/4/10 rule:
Putting a 20% down payment on the vehicle
Going with a 4-year car loan or less
Ensuring only 10% or less of your gross income goes towards all car expenses (insurance, gas, parking, etc.)
Maintain Your Vehicle To Avoid Repair Costs
Whether it's oil changes, spark plugs, tires, transmission fluid, or any standard vehicle upkeep, it can be tempting to push it further than suggested to spend that money in the future instead of today.
By simply taking care of your vehicle it will last longer and have less of a need to repair!
Call Your Insurance Provider To Save Money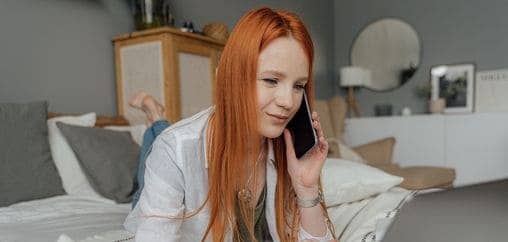 Like the negotiation tactic with your subscription and services, the same can be feasible for auto insurance.
The first step is reaching out to competitor insurance companies to get quotes for their services based on your insurance record.
Take those quotes (if they're less expensive) and reach out to your current insurance provider. More often than not, they will compromise with you and adjust your rates to match the competitor.
Your lifetime value to them as a customer is worth the slight change in price if it will keep you on board.
Carpool And Rideshare With Coworkers
An opportunity to save money on transportation is to ride with coworkers or neighbors.
If you live in the general vicinity of one another and head to the same central location, build a system where the driving duties rotate.
Come up with a balanced schedule and system that works for everyone.
Everyone will save money on gas, parking, and wear-tear on their vehicles, plus alleviate the stresses from driving in rush hour or hectic morning traffic.
Walk To Work Or Take Public Transit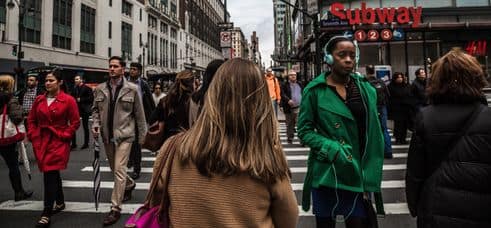 If you live within walking distance to work, that's a fantastic opportunity that will help alleviate stress on your wallet and waistline.
The other option is taking public transit if you have easy access to a train or subway station around your home and work.
Whether you need a vehicle at this stage of your life or walking/taking public transit just helps save on gas, parking and wear, consider all your options.
In all likelihood, you're going to be working for several decades, and figuring out ways to save money on that commute can put back life-changing sums of money into your hands.
How To Save Money On Travel
Traveling is incredible, but it can get expensive, so here are some hacks that you can use to save money on travel costs…
Use Travel Hacking And The Resources Available
Travel hacking is the practice of accruing points from credit cards and other rewards programs to travel for much cheaper (or free).
This could also include taking advantage of discounts, special offers, and other trade tricks to save money on travel.
So, where do you start? Simply, start doing your research and see what travel hacking methods work for you.
Dive into that and build an understanding of the avenues available to you to save money on travel.
Save Money Using Travel Rewards Credit Cards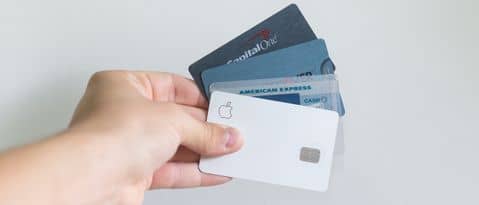 Travel rewards cards are a powerful tool to help you save money when wielded correctly.
However, there are some basic rules to doing this. You have to pay off the balance in full each month, ensure you aren't overspending outside your usual habits, and have a strong credit score.
The goal is to take advantage of credit card rewards and bonuses to earn travel points. These points then help you see this fantastic world for less.
Thankfully, there are dozens of cards available to let you do just that.
Take Advantage Of Discount Airfare & Hotel Aggregators
There are some fantastic flight and hotel aggregating services on the Internet to help us track down the most optimal flight and accommodation deals for our travel hacking efforts.
Here are some of the more popular discount airfare and hotel listing platforms:
CheapOair
Travelocity
Kayak
Skyscanner
Airfare Watchdog
Google Flights
There are a dozen more services just like the above out there. Whenever searching for flights and hotels, check multiple websites and note the prices.
They will vary from site to site, and that extra effort of a few minutes searching might save you $100's easily.
Use Airbnb To Save On Accommodation

One of the most disruptive and beneficial companies to hit the market over the last decade has been Airbnb.
The service sent a ripple through the hotel and travel accommodation industry, which benefits the consumer.
Airbnb has made travel more affordable and genuinely created a money saving hack for vacations, work trips, and even staycations.
Long gone are the days of paying top dollar for run-of-the-mill hotel rooms. Airbnb hosts give you access to living like the locals, a more comprehensive range of accommodation types, and even more, money saving opportunities by taking advantage of kitchens.
More Money Saving Hacks To Cut Costs
Let's now get into some unique money saving hacks that you can use to save money easily…
Use Your Local Library To Save On Books
This is an area I need to improve on in my own life. I love purchasing books, reading them, sharing them, rechecking specific stats or quotes, and eventually displaying them proudly on a shelf.
However, I know it's costing me money that I don't necessarily need to spend.
The library is a fantastic resource to help you save money and continue to push your personal development.
If you're an avid reader, it's a cost-saving opportunity to consider.
Buy The Store Brand
Whether it's food, clothing, or household items, sometimes the difference between the store brand and bigger, more recognized names is minimal.
The cost difference, though, might be pretty substantial.
The top items recommended include pantry goods (salt, sugar, etc.), dried or frozen fruits, canned veggies, spreadable, bread, and cheese.
Unsubscribe From Retail Newsletters

Whether it's Black Friday, Cyber Monday, Boxing Day, Valentine's Day, Start of Summer Sales, Back To School, etc… it's safe to say your inbox is being hit all year long with offers.
A simple money hack to help you save money is to unsubscribe from these retailers' email newsletters.
Remove the temptation to click and browse or be hooked by their creative headlines, discounts, and graphics.
DIY To Save Money
One more money saving hack that could help you keep cash in your account is to DIY specific projects.
When things break or go wrong, the automatic response might be to call for help, search for a local repair person or buy a new replacement.
However, as I'm sure you've experienced, sometimes DIY can be an easy, cost-saving solution.
Plus, thanks to YouTube and online communities, it's never been easier to access the proper information to help you DIY.
Take Advantage Of Your Building Amenities & Services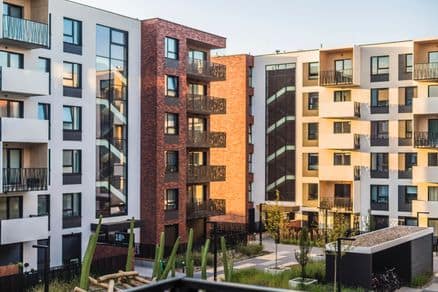 If you live in an apartment, condo, or townhouse complex with various amenities and support services, take advantage of them.
Depending on the scope of what's offered, you could easily save more money each month.
Some potential cost savings are:
Eliminating the need for a gym membership
Having access to free coffee
Using the party room to host people rather than eat out
Annual duct cleaning and other maintenance
Conclusion
Personal finances are personal, and the same can be said regarding money saving hacks. The opportunities to alleviate spending and save money are unique to your situation.
However, one thing that holds true is the potential to cut costs on your everyday monthly expenses.
Whether it's housing, transportation, food, services, subscriptions, entertainment, or other budget categories, there are ways to save money.
The key is finding what works best for you and delivers the most effective results.
If you liked this post then I recommend checking out my posts on 27 Biggest Money Wasters To Get Rid Of and Best Amazon Hacks To Save Money.
What money saving hacks help you most each month? Which hacks are you going to use? Let me know in the comments below…
Are you ready to take control of your money? Check out these awesome
money resources
which will help you to make and save $1,000's!
Disclosure: This post contains affiliate links which means I will earn a commission if you choose to click and make a purchase. While there is no additional cost to you, it will give us a pretty penny. Thanks For Your Support!