16 Tips For Saving Money As A Stay At Home Mom
Disclosure: This post may contain affiliate links and if you choose to sign up or purchase a product/service through our links we may receive a commission at no cost to you. Please read our full privacy policy for more information.
Saving money as a stay at home mom can be challenging, so let's get into some tips on how to save more money.
Some women might secede control of the household finances to their spouse and not worry about their own financial situation, which is horrible!
It doesn't matter if you aren't the breadwinner and have a single-income family, stay at home moms need to be involved in the family finances and take the lead on managing their own future.
I'll let you in on a little secret: the more ownership you take in your finances, the more confident you become. You'll have more clarity in planning for the future.
With that said, here are the best tips for saving money as a stay at home mom…
Cut Back On Utility Usage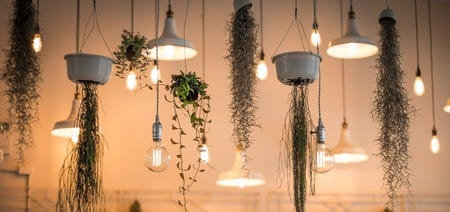 Being home with your kids all day, you have complete control over the number of utilities used daily.
Using electricity and gas costs money, and these costs add up quickly, so if you reduce your usage, then you can save money.
Younger kids don't understand the value of money, so they might leave lights on all over the house, which costs money.
It's best to tell your kids to turn the lights off after leaving a room, or you can turn off any unused lights to save money.
Another way to save money on utilities is to cook less often.
You can meal prep larger meals for the family, so you are not using the stove or oven multiple times a day, which adds up in cost.
Just find any way possible to cut back on utilities, and you will easily be on your way to saving money as a stay at home mom!
Save Money With A Grocery List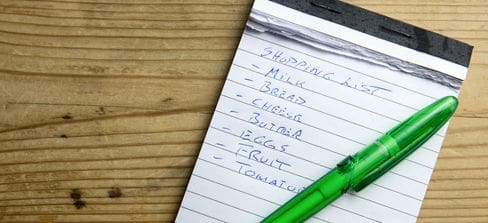 As a stay at home mom, you are most likely in charge of purchasing all the food for the household.
It is easy to purchase whatever you think you need and whatever your children want, but these all add up, and food is one of our highest costs.
You can save a lot of money as a stay at home mom by simply creating a grocery list.
Do a sweep of your kitchen and note which items you need, so you don't purchase things you already have in stock.
Focus on the items you need and use regularly, and then throw in a few wants here and there.
I mean, children need their snacks; just don't go overboard!
The last thing you want to do is waste food because it's such as waste of money!
So, just make a grocery list and stick to it. Only purchase food that will actually be eaten out and not wasted.
Save Money With Cash Back Apps
One of the best tips for saving money as a stay at home mom is to use cash-back apps.
Cash back apps will give you money back on items you most likely purchase anyway by simply shopping through their app or website.
Plus, they are completely free to use!
Let's check out some of the best cash-back apps to use right now…
Rakuten

One of the most well-known and trusted cash-back services you can use is Rakuten.
Rakuten partners with thousands of brands and will give you cash back by using their service when shopping at these brands.
Plus, when you sign up to Rakuten with my link, you will get a $10 sign-up bonus!
I highly recommend using Rakuten to save money on your purchases!
Fetch Rewards
We went over creating a shopping list to save money on groceries, but you can take it a step further with Fetch Rewards.
Fetch Rewards is a cash-back app primarily focusing on food and offering cash back on thousands of items.
You can check out Fetch Rewards for cash-back offers and then tailor your grocery list around these offers to save even more money!
All you need to do is sign up for a free Fetch Rewards account and activate cash-back offers!
Then after you are finished your grocery trip, upload the receipt to Fetch Rewards and save money easily!
Dosh

Last but not least, one of my favorite cash-back apps to use is Dosh, and here's why…
With the two cash-back apps above, and most for that matter, you have to activate the cash-back offers to get your money, but with Dosh, it's all automatic.
When you shop at Dosh participating stores with a linked debit or credit card, you get cash back automatically without activating offers!
All you need to do is sign up for a free Dosh account and link a card or multiple cards to start getting cash back automatically.
I highly recommend checking out Dosh!
Use A High Yield Savings Account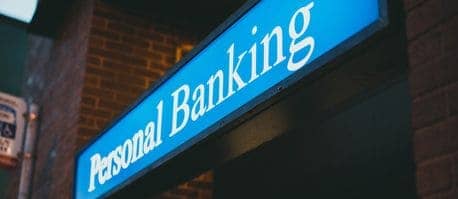 One of the best tips for saving money as a stay at home mom is to save money in a high-yield savings account.
With a high-yield savings account, you can earn much more interest on your money than with a savings account at a larger bank.
No, this is not a shady tactic or method. Online banks can afford to give more interest on their accounts since they don't have to pay for physical branches.
All your money is FDIC insured, so you are safe if anything happens to the bank.
For some perspective…
Chase's savings account currently offers 0.01% on their savings account, and CIT Bank offers 4.20% on their savings connect account.
So, if you have $10,000 in your savings account, you will only earn $1 a year with Chase, but with CIT Bank, you will earn $420 a year.
I highly recommend checking out CIT Bank and using their savings connect account to save your money and keep up with inflation!
Negotiate On Your Bills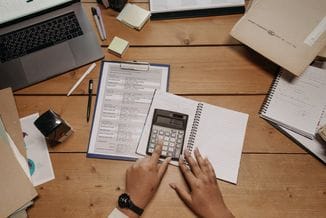 Bills definitely add up, and it's one of the best areas where you can start saving money as a stay at home mom!
We already discussed cutting back on utility usage to lower your bills, but you can also negotiate lower bills.
For example, services such as internet, cable, mobile plans, credit card interest, car/home insurance, etc… can all be negotiated to get a lower rate!
Take your internet plan, for example…
Call them and ask them for a lower price or what they can do to reduce your cost.
Tell them that a competitor is offering the same services at a lower cost, and if you can't get a reduced price, you will be moving to a different provider.
They will likely work with you to give you a better deal to retain a customer.
Repeat this process for every bill and see what deal you can get; asking doesn't hurt!
If they don't want to give you a better deal, then it's time to shop around to find a more cost-efficient plan.
This is one of the best ways to save money as a stay at home mom because it only takes a few calls to save $100's or even $1,000's!
Find Cheap Children's Clothes and Toys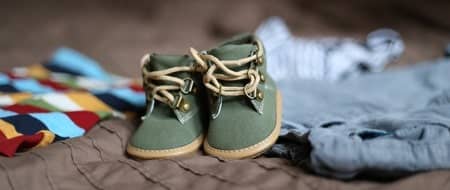 Kids grow fast, which leads to purchasing new clothes every year to have something to fit in.
Toys are also something kids lose interest in quickly; they are always onto the next shiny thing, which can dig a deep hole in your pocket.
So…
The best thing to do, especially for younger children, is to find cheap or used clothes and toys.
It absolutely makes no sense to spend $100's to $1,000's on clothes and toys that will be tossed in a year!
Find cheaper brands to purchase or check out yard sales for parents looking to unload their children's old clothes and toys.
This is a big money saver!
Participate In Cheap Or Free Activities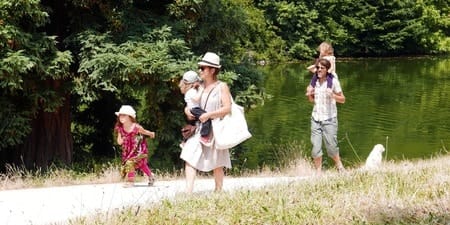 As a stay at home mom, you definitely know the struggles of keeping your children entertained and, frankly, not bored.
Kids get bored fast, especially the younger ones, and they constantly need something to do to keep them busy.
So, instead of purchasing all the different toys for them, which is costly, it's best to do some cheap or free activities.
You can take them to the park, which is free to do, and they can expend some of that never-ending energy!
Other cheap or free activities can be things such as playing sports, painting, playing board games, science experiments, etc…
There are many options to choose from, just get creative, and your kids will be happy, and you will save money!
Make Your Own Cleaning Supplies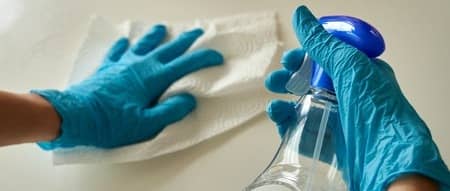 One of the best tips for saving money as a stay at home mom is to make your own cleaning supplies.
You probably run out of cleaning supplies very fast as you are cleaning up after your kids all day, and these supplies can be costly!
The great thing is that you can make your own cleaning supplies with some cheap ingredients to save money.
Plus, these homemade cleaning supplies will be much safer than using all those chemicals from store-bought items!
For example, lemon, vinegar, and baking soda are three powerhouse ingredients that you can use to make a natural cleaning solution.
Just do your research, and you'll be on your way to saving money!
Grow Your Own Food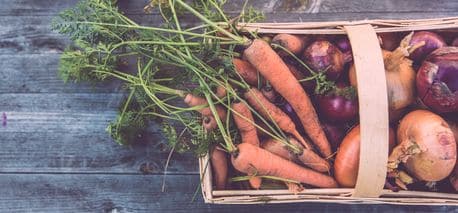 Another great way to save money as a stay at home mom is to grow your own food.
I know it's not possible to grow everything you need, but you can start a little garden where you can produce a few fruits, vegetables, and spices.
This way, you don't have to purchase these items from a grocery store, or at least purchase them less often, saving you money!
Plus, it can be a fun activity to get your kids involved!
It's a great way to start saving money as a stay-at-home mom, and it can also be a fun hobby.
Get A Freelance Job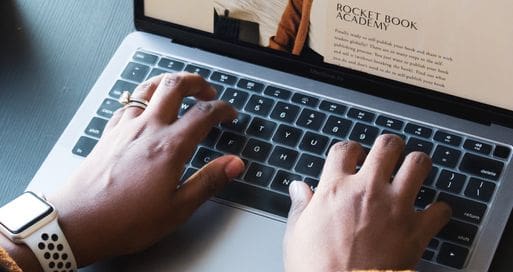 Sometimes, you can save as much money as possible, but it's not enough, and it might be best to make some extra money.
I know, it's not a "money-saving" tip, but if you can make some extra money, you can put this into your savings.
There are many remote freelance jobs that you can get online where you have the freedom to work in your own time!
Think about typing jobs such as data entry, proofreading, graphic design, etc…
There are so many options to choose from; check out freelancing sites like Upwork, TaskRabbit, and Guru for listings.
You can easily make some extra money; it will be a great way to let your creative juices flow!
Use A Rewards Credit Card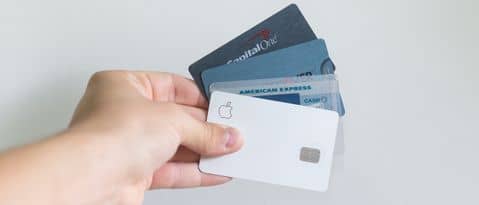 An easy way to save money is to use a rewards credit card, but you do have to be careful with this one!
We already spoke about using cash-back apps earlier, well, this is pretty much the same thing, but instead of using apps, you use your credit card.
A lot of credit cards offer cash back, airline miles, hotel points, etc… when you make purchases with the card!
It's such an easy way to get something back from purchasing things you were already buying anyway.
However…
Credit cards are not all fun; they usually come with a super high-interest rate, and if you don't pay off your credit card bill in time, you will start accruing interest, and you can kiss those rewards goodbye.
So, only use this tip if you are responsible enough to pay off your monthly credit card balance!
Teach Your Kids About Financial Literacy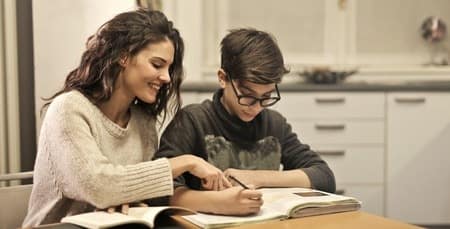 While this is not a direct tip for saving money as a stay at home mom, it will definitely help in the long run!
Earlier, we spoke about how kids don't understand the value of money, and the sad part is that schools don't really teach this, so it's all up to the parents.
By teaching your kids about financial literacy, they will learn to better understand money and how it can be used as a tool to obtain financial freedom!
Start as early as possible; there are plenty of great books to teach kids about money; read them these books, and they will slowly start to grasp the foundations of financial literacy.
This can help you save money in the long run because your children will understand that they don't need all the fancy designer clothes or jewelry.
Compare The Prices Of Everything
One of the best ways to start saving money as a stay at home mom is to compare before you shop.
This goes for everything you need or want to purchase!
Compare different grocery stores to get the best price, and compare clothing items, household supplies, etc…
Get the best bang for your buck by choosing the best product for you without breaking the bank!
Set A Budget

One of the best ways to save money as a stay-at-home mom or anyone is to set a budget.
Without a budget, you are swinging blindly without knowing how you are progressing in your financial journey!
So, start writing down your household income and expenses and find areas to cut costs and improve on.
It doesn't have to be an expert budget, smart small, and make improvements over time.
You might find that an all-cash diet will help or a cash envelope system.
There are many different budgeting methods, too much to list here, so do your research and choose the best method for you.
Trim Your Expenses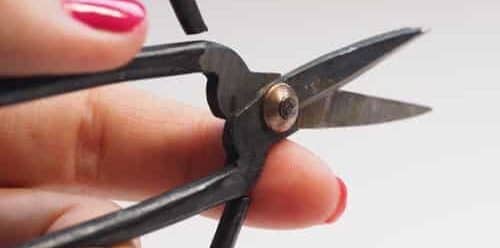 We spoke about many ways to trim your expenses to save money, but there is a service you can use to make this so much easier for you.
This service is called Rocket Money, and it's incredible!
Rocket Money is an app that will list all of your expenses in an easy-to-use app and also help you cancel unneeded or unwanted subscriptions with the click of a button.

They also negotiate some bills for you so you can save money without doing any work!
You can also automate your savings, set up a budget, track your credit score and net worth, etc…
It's one of the best finance apps that you can use to take control of your money, and best of all; it's free to use!
I highly recommend checking out Rocket Money to boost your savings.
Take Advantage Of Sales

Last but not least, it's best to take advantage of sales where you see fit.
No, this doesn't mean buying anything and everything on sale!
You shouldn't stock up on a few gallons of milk just because it's on sale if it's not going to be used in time because milk expires pretty quickly.
However…
For non-perishable items or food that last long, buying in bulk is smart and will save you money.
For example, if toothpaste is on sale for buy one get one free, it's best to purchase as much as you can afford since these deals don't come around often, and toothpaste lasts a long time and will definitely get used.
So, take advantage of sales whenever it makes sense!
Conclusion
These are 16 of the best tips to start saving money as a stay at home mom!
Just because you are not working doesn't mean you can't be involved in your family's finances.
Do your best to cut your expenses with the tips above and boost your family's savings to the next level!
If you like this post, then I recommend checking out my posts on 40 Best Jobs For Stay At Home Moms With No Experience and Smart Spending Habits To Save More Money.
What other tips do you have to save money as a stay-at-home mom? Which tip do you find the most interesting? Let me know in the comments below!
Are you ready to take control of your money? Check out these awesome
money resources
which will help you to make and save $1,000's!
Disclosure: This post contains affiliate links which means I will earn a commission if you choose to click and make a purchase. While there is no additional cost to you, it will give us a pretty penny. Thanks For Your Support!