44 Best Online Proofreading Jobs To Make Money
Disclosure: This post may contain affiliate links and if you choose to sign up or purchase a product/service through our links we may receive a commission at no cost to you. Please read our full privacy policy for more information.
With online proofreading jobs, you can get paid to correct other people's writing mistakes. Sounds pretty good, right?!
Everyone can identify with that slightly cringe feeling when you read back on something you wrote only to find it swimming in typos and grammatical errors.
It's bad enough when it happens on our Twitter feed – but for businesses or academics trying to publish serious, cutting-edge content? Unthinkable.
This is where proofreaders come in.
Being a proofreader is a fantastic job for anyone with a good eye for detail and is perfect if you want to work from home or anywhere with an internet connection!
If you've been looking for an online job that you could do remotely just continue reading to see if proofreading is right for you…
What Is A Proofreader?
Proofreading is the final step a piece of content (whether an article, an essay, a book, etc…) will go through before it is published.
The content has already been researched, structured, and written – and all that's to do is edit and proofread the piece.
As a proofreader, your job is to go through the entire piece of content and correct typographical errors in grammar, style, spelling, and sentence structure.
If you are an editor as well as a proofreader, you might also make suggestions for re-arranging sections of copy, tone, and style choices.
Anyone who produces content needs skilled proofreaders. Proofreaders will not only catch any potentially embarrassing errors but also help businesses to stay consistent in their content.
Types of content you could be a proofreader for include:
Books and self-published novels
Student essays
Academic articles and publications
Online articles, blog posts, and content marketing projects
User manuals
Audio transcriptions
Likewise, you could do online proofreading jobs for many different types of clients, from bloggers and online entrepreneurs to corporate businesses or academic institutions.
Pros And Cons Of Online Proofreading Jobs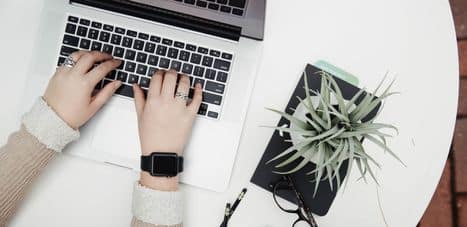 Working from home as a proofreader is a potentially lucrative career, and can be extremely rewarding as you gain experience and skill.
Pros Of Being A Proofreader
Flexible working hours
You get to work from wherever you want
A super-fast internet connection isn't essential
There are a lot of different opportunities and types of proofreading services you can go into
It offers a fantastic entryway into other remote opportunities such as copy editing, translating, and writing.
Cons Of Being A Proofreader
Experienced proofreaders will earn the most money, so you may have to work to hone your skill before you see a high return on your work
Proofreading work can be fairly competitive, so you need to build a strong portfolio to stand out
Being self-employed isn't for everyone – managing your own taxes, time, and contracts can be stressful!
Now let's see how you can become a proofreader…
Becoming An Online Proofreader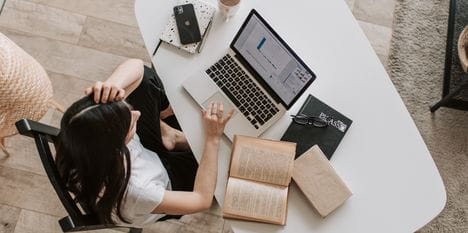 If you are not a proofreader yet, the first step you need to take is to learn how to become a proofreader.
As we will go over later, there aren't that many requirements needed to become a proofreader, you need to learn the skills to do the jobs effectively.
It may seem easy, just read some text and correct mistakes, but a bit more goes into it.
This is why I recommend taking this in-depth proofreading course.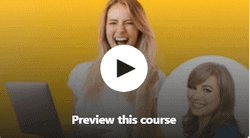 With this course, you will learn exactly how to become a successful proofreader with tips and strategies to do the job effectively, so I highly recommend checking it out!
The course is extremely affordable but packed with information, so you are getting a great deal, and it's a very small investment to make to jumpstart your proofreading career.
What Do You Need For Online Proofreader Jobs?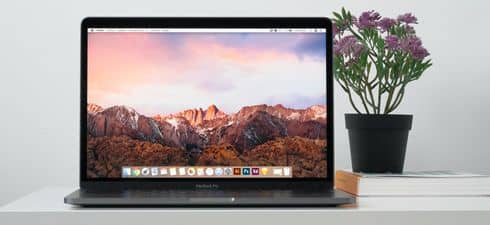 Practically, you will need a few tools in order to become a proofreader. The first, most obvious thing you need to work from home is a laptop or desktop computer.
Following that, a few tools you may find helpful include:
Microsoft Software
Many of the freelance jobs listed below require you to have up-to-date software and a solid familiarity with how to use it. Microsoft Software is one of the most common tools for proofreaders, so having this will be helpful.
Google Docs
Alternatively, Google Docs is a fantastic online-based tool that is extremely useful for editing documents. I particularly love that Google Docs save automatically, so I never have to worry about losing my work!
Grammarly
One of the best tools for proofreaders is Grammarly, an awesome service that will help you correct spelling and grammar mistakes!
Sometimes it's good to have a second pair of eyes on a piece of work!
Understanding Of Formatting Styles
For many online proofreading jobs, understanding formatting styles such as MLA and APA will be extremely beneficial, not to mention helping you land higher-paying freelance jobs.
Do You Need To Be Qualified For Proofreading Jobs Online?
No…and yes. If you want to land higher-paying proofreading jobs, having a relevant graduate degree (or in some cases, even a master's or Ph.D.) is essential.
This especially applies if you want to specialize in the medicine, science, or engineering niches for academic and business content.
However, you don't need to have a qualification to be a successful proofreader.
It may be that going into the online article/small business proofreading niche is a more appropriate fit for your skillset.
Can You Make Money As A Proofreader Online?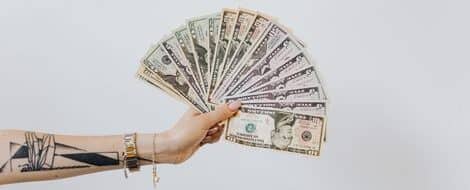 Yes, absolutely. In fact, I was surprised by just how successful you can be as a proofreader.
This can easily be more than just a part-time side hustle if you want it to be.
You may have to work hard to build up your experience, skills, and portfolio, but from the list of freelance jobs below, it's easy to see how anyone could make a really good living as a remote proofreader.
According to Salary.com, the average salary for a proofreader in the U.S is $54,520 but it's definitely possible to make much more.
Best Online Proofreading Jobs Right Now
Here are the best places to find high-paying proofreading jobs right now…
Upwork

Upwork is a very popular platform that can be used to find a wide variety of freelance gigs and it is a great platform to find online proofreading jobs.
It is easily one of the biggest and most well-known freelance websites in the world, which means there are both pros and cons to using it.
On the upside, there are a lot of opportunities for beginner proofreaders, the platform is very easy to navigate, and it protects your interests as a new freelancer.
On the downside, the popularity of the platform does mean that you're going to be competing for proofreading jobs with people from all over the world, so you really need to nail your pitches.
Upwork also takes a 20% services charge which can really impact your earnings as you start to take on more work.
Freelancer

Freelancer is another very popular freelance website similar to Upwork.
You can sign up to free, complete your profile and skill-set, and can then be matched to freelance jobs suitable for you.
Like Upwork, this is a popular site which means it is competitive, but if you are just starting out this is a fantastic site to find plenty of opportunities for newer freelancers.
Fiverr

Fiverr is another very popular freelancing platform that is perfect for proofreaders just starting out.
The site allows you to set your own rates, but be mindful that as a popular site you will be competing with people from all over the world – so make sure your rates accurately reflect your experience.
Fiverr is a great way to find proofreader jobs online!
Guru

Another great freelancing platform that you can use to find proofreading gigs is Guru.
Guru is very similar to Fiverr and Upwork where you can find a bunch of freelance proofreading gigs so I highly recommend checking it out.
You should use Guru with other freelancing platforms because you will find different gigs on Guru than on other platforms so it's best to be everywhere to get the best jobs!
People Per Hour

People Per Hour is another great entryway for beginner proofreaders, but it also has opportunities for more advanced proofreaders to make a solid income.
The freelance marketplace works very similarly to Upwork, Freelancer, and Fiverr – you just need the patience to sort the genuine jobs from the ones not worth your time.
Gramlee

Gramlee offers copy editing, grammar check, and proofreading jobs and says that they are always on the lookout for talented editors to work from home.
This is probably a company you are better off applying to when you have some solid experience under your belt and can provide a portfolio of some of your work to improve your chances of acceptance.
Contena
Contena is a paid membership site starting at $42 per month with a 30-day satisfaction guarantee.
The site includes access to all of its resources, which extend to freelance writing and editing as well as proofreading.
The site features both freelance and full-time remote jobs and provides a great community for people looking to connect with other freelancers.
As a paid service, you can expect higher quality jobs from Contena, but I would advise building up your experience on a free platform first before deciding if proofreading is a career you'd like to invest in.
Polished Paper
Polished Paper says they have opportunities for 'exceptional editors', requiring you to register for a user account, upload your CV, and then be sent a 35-question editor test.
This is a fairly intensive process, but that implies they are looking for serious proofreaders for businesses willing to pay for higher quality work.
EditFast
EditFast lists online jobs for proofreaders and editors and requires you to register online by uploading your CV, taking an editing test, and signing an NDA before waiting to be approved by the EditFast team.
They pay by PayPal once you've completed a job via the portal, but you should note that EditFast keeps 40% of the final price, which is a pretty hefty chunk of your profit whether you're a beginner or an experienced proofreader!
Book Editing Associates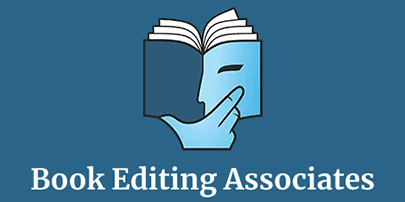 As of November 2019, Book Editing Associates are on the lookout for ghostwriters, copy editors, proofreaders, and publishing consultants.
They are looking for experience in traditional and self-publishing, so make sure you've got a bit of a portfolio to send them before applying.
Book Editing Associates will require you to complete a short copy editing and proofreading test, and give preference to applicants intending to commit long-term.
So if you are serious about proofreading as an online job, this is a company that seems to take applications seriously (i.e. has quality jobs for the taking!).
Cactus Global
Cactus Global has over 2,000 freelancers on its books and is listed as a Forbes top 100 company offering remote jobs.
Specifically, Cactus Global has freelance proofreading jobs available for people with a medical or scientific background and requires you to take a 10-question multiple-choice test to assess your knowledge of grammar and sentence construction.
ProofreadingServices

ProofreadingServices.com offers full and part-time remote positions that pay between $19 – $46 per hour, depending on your experience.
The company requires you to complete a 20-minute test in order to apply for their editing jobs.
FlexJobs

FlexJobs is another very popular website for finding both full and part-time remote jobs, so this is a great platform to use if you're new to proofreading.
As with most of the very popular sites, competition is going to be higher, which means pay may be a little lower in some cases, but this is a good option to start building up your portfolio.
Scribendi

Scribendi offers independent contractor positions for freelance editors who want to work either full or part-time and welcomes applicants worldwide.
The company has a transparent, per-order pricing structure so you know exactly how much you'll get before you accept a job.
They require an average proofreading speed of 1,000 – 1,500 words per hour with a relevant graduate degree preferred.
Wordy
Wordy provides online proofreading services for a fixed fee, and accepts freelancers at all levels of experience (the more experienced you are, the more likely you are to win jobs).
This company requires you to pass several tests on your grammar, spelling, command of English, and general sentence structure.
Writer's Relief
Writer's Relief is an author submission service, offering a range of services to help authors get published (including editing and proofreading).
Proofreading Pal
Proofreading Pal is ideal for students or anyone with a graduate degree and five years of online proofreading experience (yup, this is for the top dogs!).
This platform allows proofreaders to earn between $500 to $3,000 per month.
To apply, you'll need to answer a short questionnaire and hear from their recruitment team within 5 – 10 days.
Wordvice

WordVice does require applicants to be enrolled in or to have a graduate degree and prefers candidates with an education background in medicine, engineering, or natural science.
You can find some great jobs online with Wordvice!
Managed Editing
Managed Editing is looking for skilled editors to work as independent contractors, ideally with a college degree and at least five years of experience in editing.
The application process is fairly detailed, so ensure you have time to fill it out to the best of your ability.
OneSpace
OneSpace provides freelance proofreading job opportunities for shorter tasks, so this is an ideal platform for people looking to take on some proofreading work on the side.
With OneSpace you can easily find freelance jobs to make some extra money online!
American Journal Experts

American Journal Experts – also known as Research Square – offers a number of freelance editing and researcher jobs based in the United States.
The experience level required from the jobs listed is very varied. Some jobs require a background in science or engineering, and others are vaguer, so take the time to find opportunities suitable for you.
Cambridge Proofreading & Editing
Cambridge Proofreading & Editing is composed of a network of over 150 proofreaders specializing in the full range of academic subjects.
This means that once you're in, the job opportunities are going to be high quality – but you do need to be incredibly talented and highly skilled to be hired first.
To apply, you need to be a native English speaker, have a graduate degree, and be able to commit to at least 10,000 words of editing per week.
Scribe Media

Scribe Media – formerly Book in a Box – is a publishing company that looks for freelancers and full-time proofreaders.
The company has incredibly positive reviews and offers a lot of support to its team, so this could be a good fit if you want a community to connect with.
You can make money proofreading with Scribe Media, so I definitely recommend checking it out!
Edit911
Edit 911 has remote positions available for proofreaders and editors, but they do have a fairly in-depth list of minimum requirements:
A Ph.D. in English
Be a published scholar
A teacher and/or a book editor
A master copy editor with experience in MLA, and APA documentation styles
Check out Edit911 for proofreading work to make extra money!
Kirkus Media
Kirkus Media have a number of opportunities for freelance editors, book reviews, and proofreaders for their self-published authors.
You can easily find freelance editing jobs with Kirkus Media so check it out!
Scribbr
Scribbr has opportunities for freelance editors and proofreaders and is a well-known site for writers.
To apply, you'll need to take their language quiz, upload your CV, and fill out a motivation statement to see if you would be a good fit for their team.
As a Scribbr editor, you'll be able to take on a range of different editing orders and will also be a part of the Scribbr Academy.
ProofreadNow
ProofreadNOW offers freelance proofreading opportunities for people with at least five years of experience as professional proofreader.
To apply, you must complete a number of tests to qualify, and you also need a reliable internet connection and up-to-date software on your laptop or PC.
Prompt

Prompt is a not proofreading service (they say) – they provide education feedback to 'help writers tell the best possible version of their story.
The company requires a commitment of 4 hours minimum but says they are ideally looking for people who can work 10+ hours per week.
Proofreaders can expect to earn $20 an hour as a trainee, and between $25 – 28 an hour as a full member.
Babbletype
Babbletype is always on the lookout for new editors and translators for their team, but they do have high requirements for their editors to be skilled in language and listening ability.
With Babbletype you can find some great proofreading services that you can be part of to make money!
Editor Live
EditorLive editors are required to be skilled in Chicago, APA, AP, MLA, CSE, and other style manuals, and must work in four-hour collection periods.
Editors can expect to earn between $750 to $1,800 every two weeks.
You can find some awesome proofreading work if you have some experience on Editor Live!
Enago

Enago has proofreading jobs for academic papers, so the requirements to be hired with this company are high.
You will need a Master's/PhD or postdoctoral experience as well as academic editing experience.
So, if you have some experience proofreading and writing then I highly recommend checking out Enago for freelance proofreading jobs!
Telus International
A great platform that you can use for online proofreading jobs is Telus International.
Telus International is a huge platform, you can tell by their name "international" and they have many different jobs in many different niches.
One of these jobs is proofreading jobs but they are not primarily focused on proofreading jobs so there might not be proofreading jobs at the time you are checking so you just have to keep checking.
Craigslist

Yes, you can even use Craigslist to find proofreading jobs for beginners online!
I know that Craigslist is old and can sometimes be sketchy but they do have some legitimate jobs that you can get.
Just head over to Craigslist and check the writing jobs section for proofreading jobs available.
LinkedIn
You usually think of using LinkedIn for career types of jobs, not work-from-home proofreading gigs but don't count it out.
There are a lot of proofreading jobs for beginners available on LinkedIn so I recommend creating a profile and start applying for proofreading job listings to see if you can land one!
Clickworker

Another platform that you can check out to land proofreading jobs for beginners is Clickworker.
However, Clickworker focuses on micro-tasks so you will not make a lot of money with this platform as you would with other platforms.
It's a great platform for beginners to get experience with proofreading but I don't recommend using this platform alone.
Check it out and get some experience and some quick jobs but after you get proofreading experience I recommend using other platforms on this list.
MediaBistro
A job site that you can use to find proofreading jobs online is MediaBistro.
MediaBistro is a huge job platform, which you can think of as the indeed for marketing jobs.
So, you can use this platform to find proofreading and editing jobs online!
Reedsy

An interesting platform that you can use to land online proofreading jobs for beginners is Reedsy.
Reedsy works by pairing you up with writers and authors to help them proofread and edit their content.
All you have to do is sign up and create your profile and Reedsy will use their algorithm to pair you up with clients.
Once you land a job, you get to keep 90% of the payment and you will have to give 10% to Reedsy for landing the job.
R3ciprocity
Another interesting and different platform than the rest on the list is R3ciprocity.
R3ciprocity is great because they primarily focus on proofreading/editing jobs which means that they are many jobs available.
The "catch" with R3ciprocity is that you don't get cash for jobs, you earn credits and you can use these credits to pay others to proofread your work or you can cash out the credits to your bank account.
So, the credits are pretty much as good as cash since you can cash them out so I highly recommend checking out R3ciprocity.
Get Editing Jobs
A neat platform that you can use to find 1,000's of proofreading jobs is Get Editing Jobs.
The thing with Get Editing Jobs is that they don't hire you directly, they are just a directory that lists proofreading jobs listed on other sites on the internet.
This is great because it can be a hassle checking all these platforms for jobs so you can use this directory to get 1,000's of proofreading jobs listed instantly!
Just be careful with this one because there are some spammy/scammy job listings so make sure you are taken to a legitimate and reputable job listing.
Duolingo

If you speak more than one language then a great company to use to find freelance proofreading gigs is Duolingo.
Duolingo is a very popular language-learning platform and they mostly offer translating jobs but you can also find proofreading/editing jobs to edit translations and make sure they are correct.
I highly recommend checking out Duolingo for editing jobs if you speak more than one language.
Language Bear
Another great platform that you can use if you speak another language is Language Bear.
Language Bear is an international content creation platform that creates content in multiple languages.
There are many proofreading jobs available on Language Bear in multiple languages so I recommend checking it out to see if there is a proofreading job right for you.
Onward Search

A job recruitment site that you can use to find online proofreading jobs is Onward Search.
Onward Search is a staffing agency that focuses on marketing/creative jobs which includes proofreading.
All you have to do is browse their platform for proofreading/editing jobs that you can get to make money!
VIQ Solutions
With VIQ Solutions you can find proofreading jobs online easily!
However, VIQ Solutions is a transcription platform so they don't have many proofreading jobs available so keep this in mind.
I still recommend checking out VIQ Solutions to see if there are jobs available but I don't recommend just counting on this one platform.
Start A Proofreading Business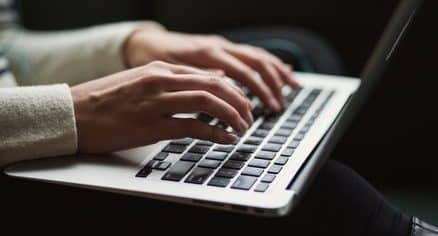 Last but not least, you might want to consider starting a proofreading business.
This is not a recommended path for beginners but if you are an experienced proofreader then you can create your own proofreading business to make money.
By starting your own proofreading business, you will work for yourself and you will cut out the middle man so you will earn a lot more!
It is a lot more work because you have to market your services to potential clients and start getting clients on your own.
I recommend building a website to offer your services and even using a blog with your website to attract readers which can then turn into clients.
Conclusion
You can do these best online proofreading jobs right from home!
Proofreading is a great way to make money online, whether as a side hustle or a full-time job.
There are a lot of platforms for proofreading jobs on this list so you just have to find the one that works best for you. You don't have to stick with the first one you try!
If you like this post then I recommend checking out my posts on Get Paid To Type From Home: 33 Best Ways and 50 Stay At Home Jobs To Make $1,000's Every Month.
What do you think about online proofreading jobs? Have you tried proofreading for money before? Let me know in the comments below!
Are you ready to take control of your money? Check out these awesome
money resources
which will help you to make and save $1,000's!
Disclosure: This post contains affiliate links which means I will earn a commission if you choose to click and make a purchase. While there is no additional cost to you, it will give us a pretty penny. Thanks For Your Support!