Do's And Don'ts For A Killer Resume
Disclosure: This post may contain affiliate links and if you choose to sign up or purchase a product/service through our links we may receive a commission at no cost to you. Please read our full privacy policy for more information.
Let's be honest with each other, job hunting and the whole interview process sucks but we all have to go through it at some point.
If you google "interview tips" you will get a whole bunch of results with different opinions and helpful posts, which are great but there is something you must do before getting to this point.
And what is that?
Write a killer resume!
Yes, the first thing you should have before applying for jobs is a killer resume that is clear and concise.
The last thing you want is your resume that looks like this:
Now, this is just hard to read and honestly just ugly! This resume will most likely be placed to the side and then on to the next one.
This is just how it goes.
If you want to see some really bad resumes then check out this post by KickResume.
I'm going, to be honest with you, I bombed my fair share of interviews and I'm sure you have had your fair share of those "WTF was that?" interviews.
But…
What is crazier was that I applied to 100's of jobs and I rarely got called back!
I know this can be due to a lot of factors but your resume is one of the most important factors.
I mean just think about it, the company you applied to doesn't know who you are, what skills you have, or what kind of person you are.
Nope… all they have is that piece of paper that they use to see if you are fit for an interview.
Getting a job isn't easy but by having a great resume you will be able to get more interviews which increases your chances of getting a job!
So once I figured this out I began researching ways to write a killer resume and I want to share with you what I found.
Let's get straight to the do's and don'ts for a killer resume!
Resume Style
Don't add a bunch of colors
Stick just to black. However, it is okay to put some dark grey fonts in certain places.
Don't use hard to read fonts like Comic Sans or Papyrus.
Use easy to read fonts like Calibri, Arial, Helvetica or Cambria.
Here is a great post from Canva on the 20 best and worst fonts for your resume!
Don't use more than 2 fonts
Use up to two fonts only and make sure they are easy to read.
Headings should be around 14 – 16 font size and the body text should be around 10 – 12 font size.
Resume Content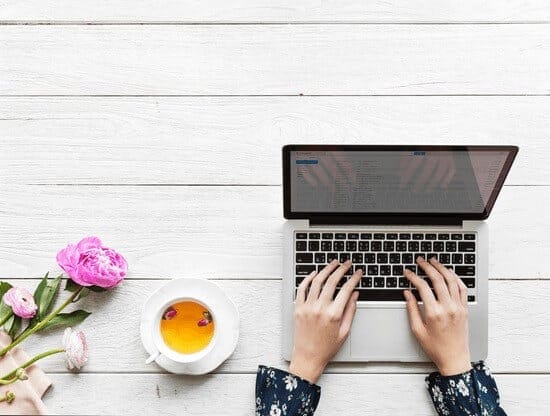 Don't waste space by entering obvious skills
Only put skills wanted by the employer.
For example, if the job description said seeking experience with excel then put something like "Advanced in MS Excel with knowledge of VLOOKUP, Pivot Tables, Data Tables".
Don't put something like "Advanced MS Excel Skills".
Don't put unrelated hobbies
Choose your hobbies carefully. Putting a hobby like playing basketball is a safe option and shows that you are a team player.
But…
Putting "I like to walk my dog" really doesn't add any value to your resume and to the employer.
Make it interesting and make sure there is a meaning behind the hobby that you can talk about.
Don't include irrelevant work experience
For example, if you are applying for a marketing position don't put you flipped burgers at McDonald's 15 years ago.
Only put relevant work experience that will have a direct correlation to the job you are applying for.
If you are a college student and pretty much have only one job before applying to your potential career then it's fine but if you have multiple jobs then keep it related.
Don't hide time gaps
If you didn't have a job for X amount of time then say so.
Put down if you traveled or volunteered anywhere in this time.
Be prepared to talk about it, if you were unemployed then you should say so but try to still make it look good.
Say things like you took this time to study for certifications or you took some courses to expand your knowledge.
Don't put "references upon request"
It is just not necessary on your resume.
The hiring manager knows to ask for references if they want to.
Just put your references on its own page and provide it when you're asked for it.
Don't make it one big block of text
In other words, don't squish everything together. Like I said you should make your resume easily readable.
Hiring managers don't sit there and read everyone's resume. No, they quickly skim through to see if you are a good fit for an interview.
If you just write one big paragraph then they will most likely toss your resume to the side.
So, utilize white spaces to break apart the text so it is easy to read.
Don't put things that make you look bad
This may seem like common sense but there are many people who put things on there resume that doesn't make them look too good.
In all fairness, these people think that you need to put these things on your resume.
For example, if you graduated college but had a low GPA then just put the college you graduated from and your degree, leave the GPA out.
Edit your resume and make sure you don't have anything on there that puts you in a bad light.
Resume Tips
Don't use the same resume for every job
Tweak it to target the company's mission and keywords on the job posting.
Here is a secret, when applying to large companies like Amazon, Apple, Microsoft, etc… most resumes never get to the hands of a human.
Wait, what? Let me explain.
These companies are bombarded with resumes, like who wouldn't want to work for Amazon?! So due to this, they just can't handle the volume of resumes they receive.
This is why they use applicant tracking systems (ATS) which are used to filter out resumes so only the most "highly graded" resumes get in the hands of the HR department.
The system determines this "grade" by looking for keywords and key-phrases.
Even if you are applying to a smaller company that doesn't use an applicant tracking system, HR recruiters are trained to quickly scan resumes for keywords and key-phrases.
Don't send it as a word document
Send your resume as a PDF and make sure it isn't saved as an image or else those ATS systems won't be able to read your resume!
By sending it as a Word doc the formatting can get all messed up and look weird.
The hiring manager doesn't have time for this so you there goes your interview and your potential job.
Unless instructed otherwise, send your resume as a PDF!
Don't put a non-professional email address
This is another point that may seem like a given but there are stories out there of resumes with email addresses like [email protected]. Horrible, just horrible.
Keep it professional!
Don't have a multi-page resume
You will most likely only need a one-page resume, but you can go to two pages if you have a lot of work experience.
Go through these points and eliminate all the don'ts on your resume, which I'm sure you have. I sure did.
This will free up space on your resume to make it concise and straight to the point, which is what employers love!
Don't put an objective statement
Objective statements are old school and overused, instead, at the top of your resume provide a brief, one or two sentence summary about yourself and what you can offer the company.
Hint: here is a great place to use those keywords since those ATS systems can pick them up and hiring managers will be able to quickly scan and see them right at the top of your resume!
This is a great way to make your resume stand out, so make sure you write about what you can offer the company not what you are looking for.
Don't just write about yourself in mind
I know this is your resume to highlight why you will be a good candidate for the job but don't forget the employer's wants and needs.
When you are writing about yourself it is easy to get carried away with details about you and your needs but it really should be about what you can provide to the company.
So, go through your resume and tailor it for the employer's needs and wants.
Conclusion
There you go! Some do's and don'ts to use to write a killer resume!
As time goes by, what should and shouldn't be on a resume changes and as you get to different points in your life, you will need different resume designs.
This is why it is important to constantly tailor your resume and stay ahead of the game so you can get that job you want.
Check out Hloom for a list of FREE resume templates with different styles that will fit your experience and skill set!
Speaking of getting a job, how would you like a job that pays you to travel?! Sounds awesome right!
Well, head to my other post where I lay out 15 Jobs that pay you to travel!
Okay… Okay… I know some of you are like "well I don't want a job, I want to be an entrepreneur and run my own business!"
That's awesome, well where do you start? With an online presence that is! So if you would like to start your business then build your brand today!
Just check out my in-depth post on how to start a website or blog for only $3.95 a month!
What is your resume do's and don'ts? Share your resume tips to others and help someone land that dream job!
Are you ready to take control of your money? Check out these awesome
money resources
which will help you to make and save $1,000's!
Disclosure: This post contains affiliate links which means I will earn a commission if you choose to click and make a purchase. While there is no additional cost to you, it will give us a pretty penny. Thanks For Your Support!