20 Simple Ways To Save Money On Pets
Disclosure: This post may contain affiliate links and if you choose to sign up or purchase a product/service through our links we may receive a commission at no cost to you. Please read our full privacy policy for more information.
If you are a pet parent then I know you love your little family member but you are probably spending a lot of money on them also.
I bet you are always looking for ways to save money on pets.
In fact according to PetFinder.com, in the United States, dogs can cost their owners over $1,000 a year for the life of the dog!
According to Petfinder.com, a cat usually costs less than a dog but costs can still exceed $1,000 a year for the life of the cat.
Keep in mind that this doesn't include any unexpected costs that may arise!
Pets can get expensive so check out these 20 ways to save money on pets!
Choose The Right Pet For Your Lifestyle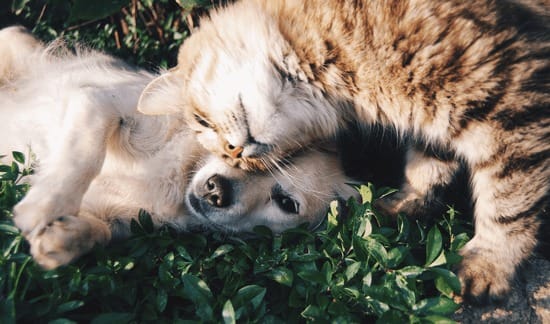 If you don't have a pet as yet then you must know that adding a pet to your family is a big decision and it can be a lot of work depending on the type of pet you are looking for.
For example, a dog is more work than a hamster.
So one big way to save money, time, and stress is to choose the right pet for your family's lifestyle. If you are all really busy throughout the day then a puppy might be out of the question, maybe an older dog can work or not a dog at all.
These are serious questions you must answer before getting a pet because pets aren't in-the-moment purchases, they're in your life for the long haul.
Become A Pet Caretaker Or Co-Owner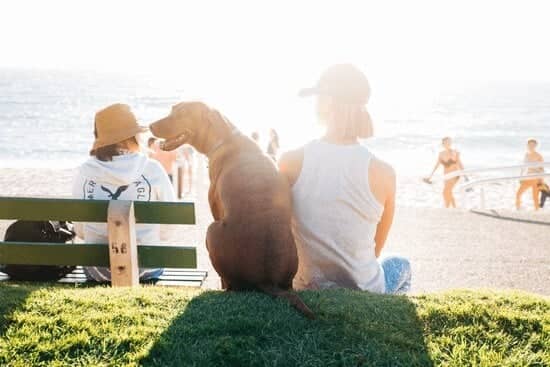 Honestly, some people are impulsive and they want a pet now but end up not wanting the pet later on. It's really sad when pet owners get "fed up" with their pet and drop them off at a shelter because they don't have the time or patience for the pet.
This usually happens with larger pets like dogs and cats since they require more work and come with much more responsibilities than a pet like a fish.
So…
If you are not 100% sure that you are ready for a pet then think about becoming a pet sitter first. This way you will really know if you want a pet or if you are not ready as yet.
Plus you will get paid for it! How awesome?!
Check out these sites for pet sitting jobs:
You can also become a pet co-owner if you are not ready for the full responsibility that comes with having a pet. This is one of the best ways to save money on pets!
Adopt Don't Shop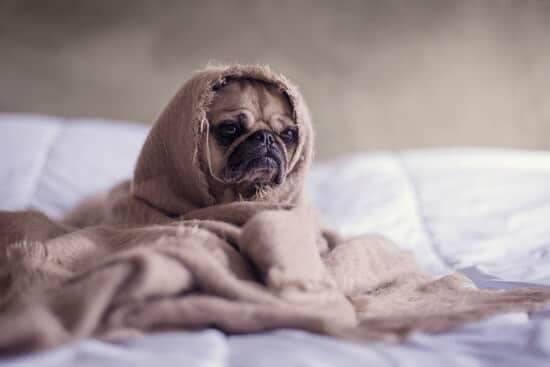 Listen, there are so many great pets that need a home and yes some of these pets had a rough past and need some additional attention but they deserve a loving home and you can give them one.
And…
It is much cheaper to adopt a pet than to buy one. According to Best friends Animal Society, buying a pet can cost $500 to over $1000! Adopting a pet usually only comes with a fee of around $50 to $100.
Now, of course, the price depends on the type of pet but it's a huge difference!
Save a life and save money on pets by simply giving those in need a home to live in.
Save Money On Pet Food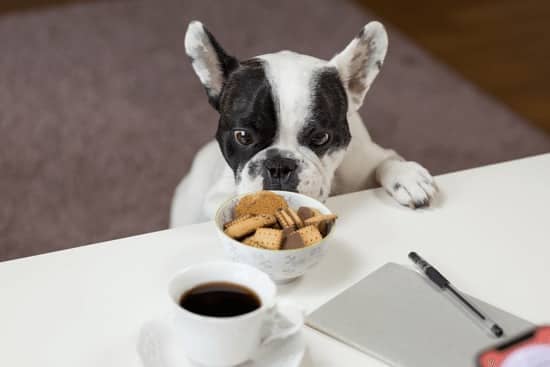 Food is probably one of your biggest expenses for your pet and you should find ways to save money on pet food.
The first thing you should do is consult your vet for what food they recommend for your pet. Different breeds of dogs, cats, birds, etc… might need to have a special or different diet than other breeds.
Some other factors to consider include age and medical conditions.
Don't go out and buy the cheapest food that can be really bad for your pet, but don't go and buy the most expensive one either.
This puts you right in the middle but costs can still be a bit expensive so now you just have to find the right place to shop.
If you really want to know how to save money on pet food, check out these sites:
Note that Jet works with Rakuten so you can get some cash-back on your purchases!
Also, consider buying in bulk from wholesale stores like Costco or BJ's.
Another thing to look at is the serving size. Some food brands require larger portions which will cause the food to finish faster and vice versa.
You might even want to consider making homemade meals for your pet, but definitely consult with your veterinarian before doing this!
So shop smart since food will be one of your biggest expenses!
Groom Your Pet At Home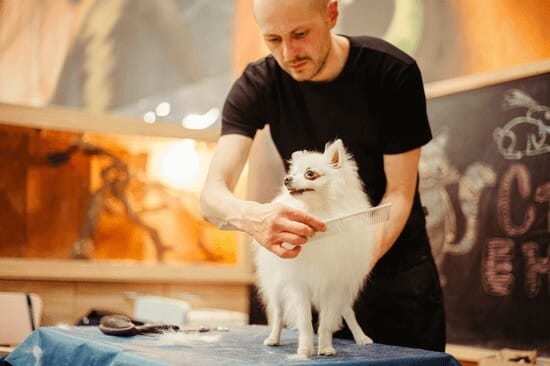 This is really simple and can save you a lot of money!
Yes, it is time-consuming. Especially if you have a larger pet like a dog but the amount of money you are saving will make up for it.
You can find pet nail clippers here on Amazon for only $7!
And these pet grooming gloves for only $8!
Some great deals will be a bit of an investment up front but it will save you a lot in the long run.
It does take some practice but after you get the hang of it then it will be a piece of cake!
This is a great way to save money on pets!
Now I do think that you should take your pet to be professionally groomed a couple of times a year because they have special tools and methods to give your pet a really deep clean.
Exercise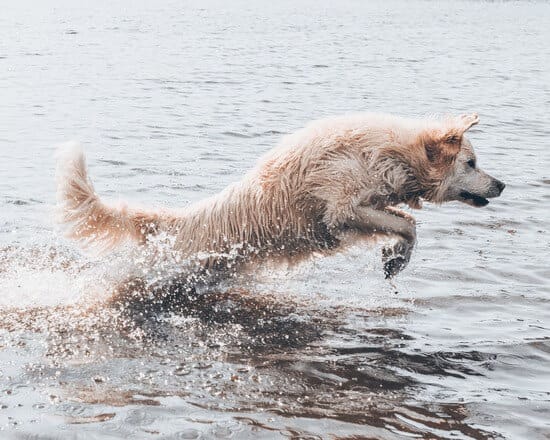 This is not how to save money on exercising your pets. No, this is about using exercise as a means to save money in the long run.
Listen, by now you know that by exercising you will be healthier thus lessening potential health problems in the future, which are expensive as sh*t to take care of.
So…
The same thing holds true for other animals. If you exercise your dog, then he/she will live a healthier life which in turn keeps money in your pocket, not in the vets.
Now I know that this is more geared for dogs and cats (like how do you exercise your fish?? I have no clue, please let me know).
For your dog, take them on regular walks and runs. Play fetch with them, use this ball launcher to throw further, and not touch that slobbery ball! It cost less than $10!
If you have a cat then consider getting a play tower like this one on Amazon so your cat can exercise.
A little exercise now can save you and your pet a lot of problems later on!
Give Pills And Shots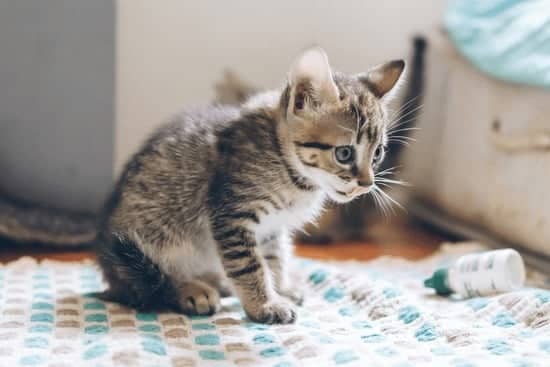 Here is another preventative way to save money in the long run.
Yes, staying current on your pet vaccines and medicine will cost some money now but it is much cheaper than surgery or treatment at the vet.
For example, it is much cheaper to give your pets heart-worm prevention than it is to get treatment at the vet.
Pay a little now and save a lot of money later. Your pet will thank you too!
If you really want to know how to save money at the vet then make sure your pet has all the necessary vaccines and medicine to prevent any problems in the long run.
DIY Toys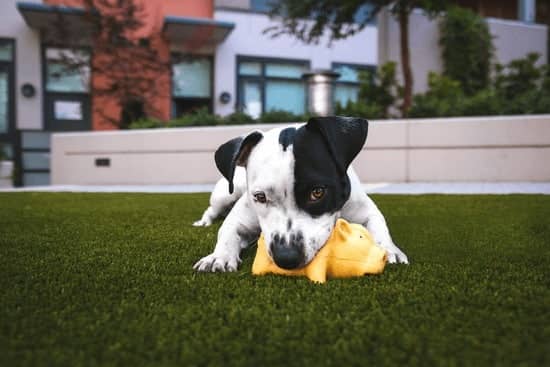 This ties in with number 15 on the list, just because I told you to exercise your pet doesn't mean you should spend all of your cash on toys!
If you really want to know how to save money on dog toys then simply make them yourself!
There are some cool DIY toys for all types of pets out there, just do your research and with a bit of work, you can save $100's on pet toys!
For example, for a dog you can create rope toys out of old rags or a water bottle in a sock (yes really!). Check out this list of really cool DIY toys for dogs!
DIY toys are great money saving hacks for dog owners.
If you have a cat then make some cool and simple feather or yarn toys. Check out a list of DIY Cat toys here.
There are DIY toys for birds, hamsters, ferrets, etc… So do your research and save some cash!
DIY Treats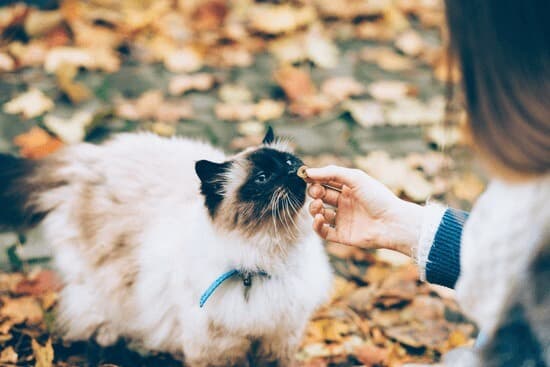 Let's admit it, we love to spoil our pets with those treats that make them drool! Hey, nothing is wrong with that but you know these treats can get pricey.
So…
Why not make your own? Yup, it's pretty easy to make some treats for your pets.
While it's true that your pet shouldn't eat any food that we eat there are foods like peanut butter, nuts, salmon, and chicken that your dog or cat can eat and will love!
If you want to know how to save money with a cat easily then DIY treats are a good way to go!
Please consult with your vet first regarding any dietary restrictions your pet may have before making these DIY treats.
Take Care Of Your Pets Teeth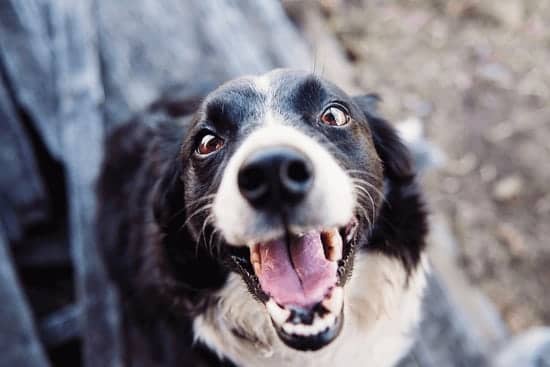 This goes with grooming your pet but I added it as its own point because it is really important.
If you don't take care of your pet's teeth then they can develop a gum disease which can eventually spread to their organs! This is horrible for your pet and horrible for your pocket.
Simply take some time to clean your pet's teeth (if they have teeth) so you can save them and yourself pain later on.
It's a simple way to keep your pet healthy and in the long run, you will save money on pets.
Here are 10 reasons why you should take care of your pet's teeth!
Purchase Meds Online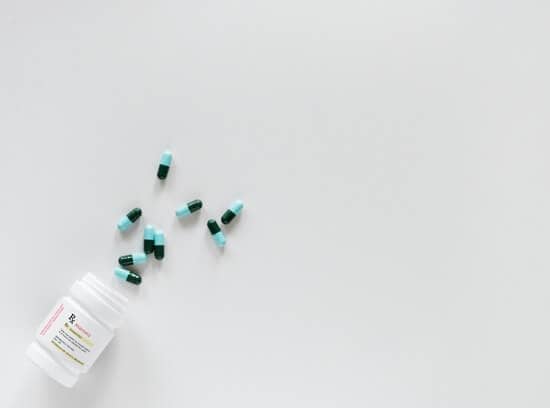 Most of the time (hopefully) you won't need prescribed medication from your vet, but if you do then you need to buy it.
But…
For preventative measures like flea and tick prevention or heart-worm prevention, you should definitely shop around online.
By shopping around online for these meds you can be saving $1,000's throughout your pet's life!
Here are some great sites to check out:
Also, you can use Rakuten with PetCareRx for some extra cash in your pocket! Take a look at how Rakuten works here.
This is a great way on how to save money on veterinary expenses!
Check For Supplies Online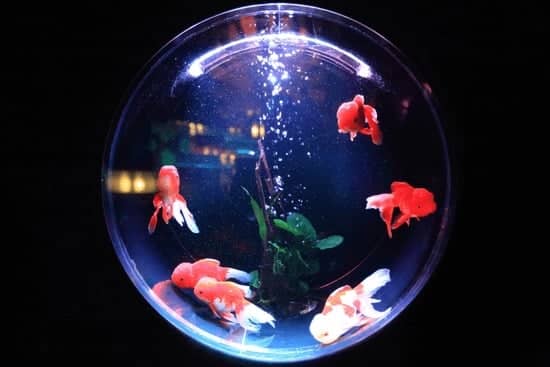 Your pet will most likely need a cage or tank to stay in and these can cost some good money but if you check online then you can find some really good deals.
Check out Craigslist for used cages and tanks for really cheap prices.
Shop around these stores to find the item you want for a good deal:
Luckily for you, EntirelyPets works with Rakuten which means more cash back into your pocket! Go here if you want to see how Rakuten works.
Learn how to save money on pet food and how to save money on dog toys by simply shopping online for supplies!
Create A Pet Fund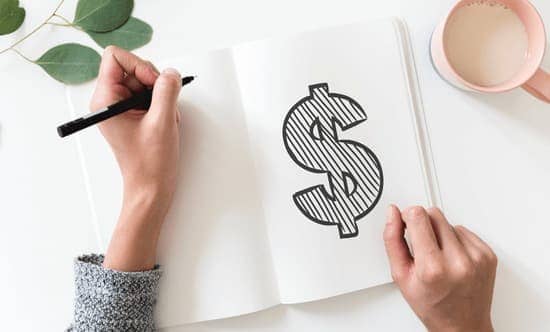 Listen, we all know sh*t happens. It happens to us and it can happen to your pets as well, so you should have some money set aside for those unexpected pet costs that may arise.
The last thing you want to do is charge these costs on a credit card and end up paying an arm and a leg in interest!
A savings account for pets is a great idea to weather the storm in those unforeseen situations.
Simply put some money aside now so you don't have to go into debt later!
Avoid Fancy Fashion Items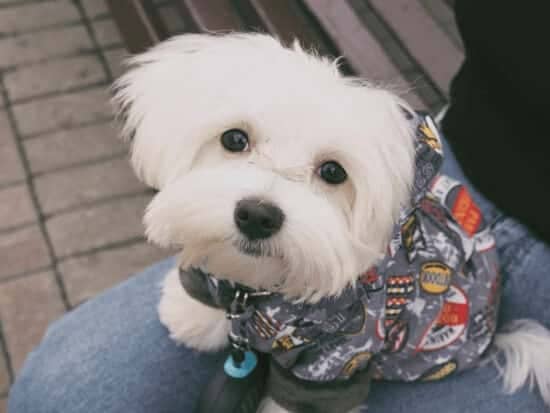 I never really understood why people like dressing up their pets. The dogs or cats look so uncomfortable and miserable!
I do however understand the need for specific items in specific cases like shoes for a dog's sensitive paws in the snow or blazing hot floors.
But…
Unless your pet is a model, fashion icon, or whatever then there is no need for items such as wigs, pants, dresses, etc…
If you want to do it then go ahead but just know you are going to be spending a lot of money!
So it's best to just get the essentials and skip the rest, your pockets will thank you and maybe your pet too!
Spay/Neuter Your Pet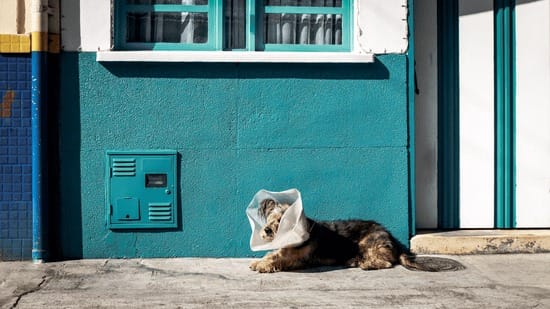 I know this is a sort of controversial topic since you are altering your pet's natural state.
I definitely understand, but you have to look at the benefits it has for your pets and yourself.
According to the Humane Society of the United States, spayed and neutered pets are more likely to live longer and they are less likely to get certain types of cancers.
When you spay/neuter your pets then they are less likely to roam from home and less likely to be aggressive.
At the end of the day it is your choice but consider these benefits and the cost it will save you from things like medical costs due to cancer or fighting with other dogs.
This can save you and your pet a lot!
Trouble Affording Your Pet?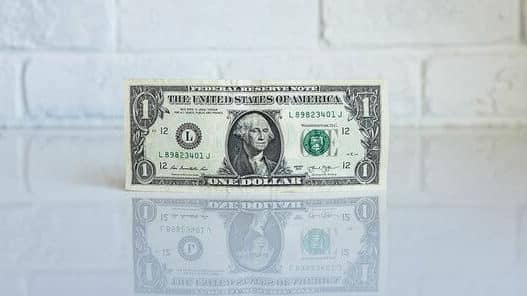 Like I said multiple times in this post, sh*t happens. You may end up on hard times and you are having trouble paying for your pet's needs.
But…
Before you think about giving up your pet just know that they are part of the family and there are places where you can get help and keep your pet.
Check out this extensive list of places where you can find low-cost clinics, a food pantry, and cheap supplies for your pets.
This way you can save money and keep your pet with their family.
Shop Around For A Vet
Different veterinarians charge different rates for the same treatment or procedure, so definitely shop around when choosing the right vet for your pet.
You can get the same care for much less!
If you really want to know how to save money at the vet then simply go to another cheaper vet!
Be sure to check out the vet's reviews before making your decision. It's definitely okay to pay a little extra knowing that your pet is in good hands.
If you are having trouble affording vet care from your animal then check out this list from the Humane Society which includes low-cost vet assistance for your pet.
Pet Proof Your House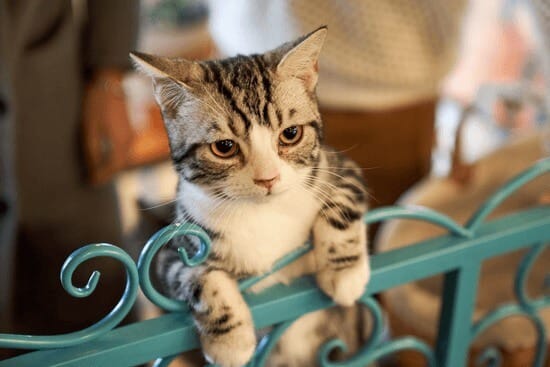 Let's say you have a puppy that's not housebroken yet and loves to chew things. Why in the heck would you let that puppy roam the whole house unsupervised?!
They will end up chewing and peeing on everything which leads you to replace a whole bunch of items.
To save money and stress why not just pet-proof your house. Keep your pet's in a certain area where they can't break anything valuable. Don't have any harmful objects in reach.
Save money as a dog owner by pet-proofing your home.
Simple measures will keep your pet safe, help you keep your sanity, and keep your money in your pocket!
Train your pet yourself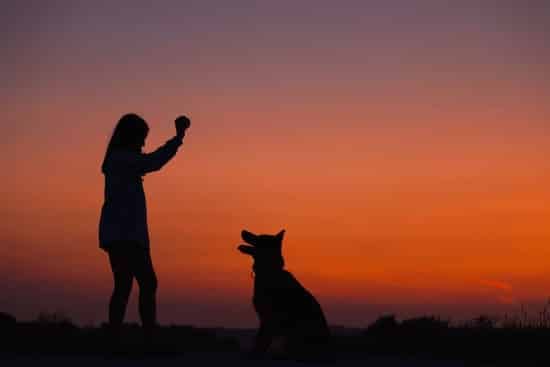 If your pet is really aggressive, fearful, hard to control, etc… then you should seek out a professional trainer for your safety and your pet's safety.
Other than these cases, you can train your own pet. Commands like sit, stay, and lay down are easy to teach your pet, yes it takes time but you get to teach your pet discipline for free!
Hop on YouTube and watch some videos on how you can train your pet, you will be happy when your pet obeys your commands and learns some new tricks!
Use Coupons & Cash-back Programs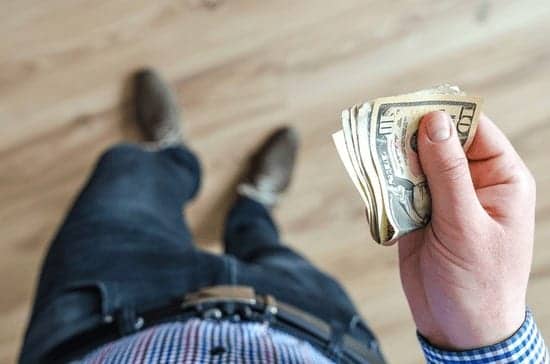 You are never too cool to use coupons and save money!
But…
Don't go and waste your time going through magazines and clipping coupons! This isn't the stone age!
With companies like Swagbucks and Rakuten, all you have to do is shop at a participating store and they will provide the coupon codes and cash-back for you!
So simple and no work needed on your part! Both are absolutely free to sign up for and you can sign up for both to see which one has the better deal for the store you want to shop at!
With Swagbucks and Rakuten you can save money on pets by shopping at stores like Petco, PetCareRx, EntirelyPets, Pet Care Supplies, and more!
Sign up for Swagbucks here and get $5 free and also sign up for Rakuten here and get $10 for free!
Save money on pets by doing pretty much nothing, it can't get better than that!
Conclusion
There you go! 20 simple ways to save money on pets!
Your pet is part of the family but doesn't overpay for their stay.
If you have a pet, especially the larger ones like a dog or cat then you know how quickly those costs can add up!
With some simple planning and smart choices, you can save a lot of money on your pet costs.
Remember, your pet is part of the family. Don't give up on them, use these ways to lessen the financial burden!
Also, remember that you can get cash back on your purchases with Rakuten! Don't miss out on those cash-back opportunities! Check out my extensive Rakuten guide where I show exactly how to use Rakuten.
If you are looking for ways to make some extra money then consider using Swagbucks for some extra cash. Head to my Swagbucks post on how to maximize your earnings!
What pet do you have? Also, do you have any other cool ways to save money on pets? I would love to hear them, so drop a comment below!
Are you ready to take control of your money? Check out these awesome
money resources
which will help you to make and save $1,000's!
Disclosure: This post contains affiliate links which means I will earn a commission if you choose to click and make a purchase. While there is no additional cost to you, it will give us a pretty penny. Thanks For Your Support!