6 Amazing Ways To Make Money With A Drone
Disclosure: This post may contain affiliate links and if you choose to sign up or purchase a product/service through our links we may receive a commission at no cost to you. Please read our full privacy policy for more information.
I bet this post is interesting to read because it sure was interesting to write, like making money with a drone? For real?
Yes for real, as insane as it may sound there are ways to make money with a drone and all it takes is some upfront investment and a little time.
Trust me, when I found out you can make money with a drone I was surprised. I mean I thought these things were just for fun but I was wrong.
Let me just tell you right now that you can make a couple of hundred bucks flying a drone to over $100,000!
Yes! Like WTF! $100,000 for flying a drone?!
Okay… okay… you can tell how surprised I am, and I think you are too because this is just nuts.
Well, I did some research and found ways that you can actually make money with a drone.
I know you want to jump right into making money with a drone but first, there are some requirements you need first.
You thought it will be that easy huh?
Requirements
So what do you need to make money with a drone? Well, first you need a drone, right?
Duh, but what drone should you get?
This depends on your experience and budget. Are you just starting out or are you ready for the big leagues?
Let's start with the beginner's first because you might feel some pain in your pockets when we get to the better drones.
Here are some good drones for beginners:
---
---
Just so you know, these drones are just so you can learn and get better at using a drone.
You won't be able to make a lot of money with these drones because they won't be able to handle most jobs and they are just not professional enough.
So, when you are ready to become a pro then you need a professional drone which will run you around $1,000! I know what you're thinking, "$1,000 for a damn toy!"
I know it's a lot of money but you can make so much more money with your drone than the initial investment you put in.
Here are two of the most recommended professional drones at this time:
---
Get Registered
Now that you have your drone you need to register it so you can fly it, remember that drones are like mini helicopters and they can do some serious damage, so the Federal Aviation Administration (FAA) wants to make sure you are a responsible flyer.
Okay, so what do I need to make money with a drone?
Well, there are different registrations for different kinds of flying but for the sake of this post let's stick with flying for business purposes.
To do this you will need to register your drone under Part 107.
The requirements are:
Need to be at least 16 years old
Pass an aeronautical knowledge test
Must pass a Transportation Security Administration (TSA) background check
Just know that you will have to renew your registration every 3 years.
There are other restrictions and operating rules that will be too long to list in this post so make sure you do your research.
Check out this very detailed post by 3D Insider about what you need to know before flying your drone.
Okay now onto the good stuff! Let's see how you can make money with a drone with the best money making drone jobs!
Sell Photos Or Videos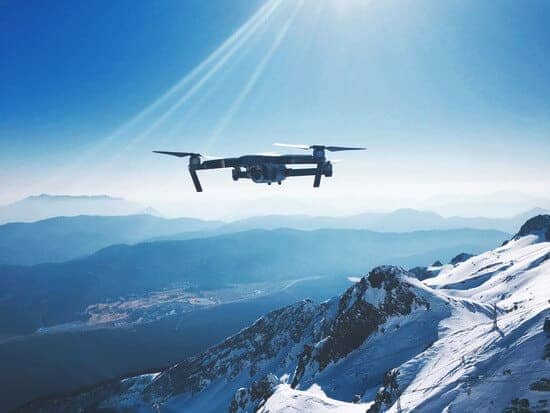 This is probably the easiest and simplest way to make money with a drone.
If you have a drone with a great camera like the DJI Phantom 4 Pro or the DJI Mavic Pro and you have some photography skills then why not try this out?
Just send your Drone up and take some amazing pictures and list them on websites that sell your photos or videos.
Here are a few websites where you can sell your photos online:
Wedding Photography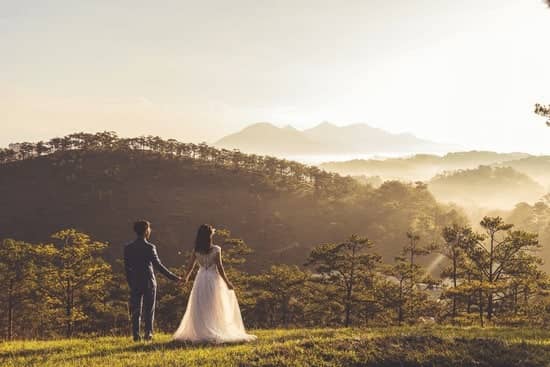 This ties into the last point about taking photos and videos but here you will actually be working for clients.
And…
Not just any clients, you will be working for a couple on their wedding day!
You better not mess this sh*t up, seriously! So make sure you have great flying and photography skills before taking gigs.
Also, the clients will most likely want to see some of your work so have a portfolio of photos and videos ready to showcase.
I'm sure you have seen those wedding videos where the camera is focused in on the bride and groom and all of a sudden the camera is put in reverse and out of nowhere you are looking at an aerial view of the whole wedding.
Yup, that's a flipping drone!
First, before I get into the details, I know you're thinking "how much can I make doing this?"
Well, you are your own boss so you set your own price.
But…
This answer depends on a couple of things, first how good you are, the quality of the drone you are using, how much pictures/videos you provide and if you provide photo/video editing services.
According to Buzzfeed, you can make a few hundred bucks to well over $1,000 for one gig!
Okay, so what do I need?
Well first you need to be really good at flying drones, I mean obviously right? You need to have some experience under your belt to take this gig.
You will also need a good quality drone such as the DJI Phantom 4 Pro or the DJI Mavic Pro. Never use a low-quality drone for this gig, the pictures/videos will be horrible!
Another thing to consider is local laws and regulations to see if there are any restrictions to fly your drone.
Now the only other thing you need to do is market yourself. You need to let people know you offer this service so they can hire you.
The best way to do this is to start your website so people can find you online. You can do this for only $3.95 a month!
Check out my in-depth guide on how to start a website! You will be on your way to make $100's to $1,000's for one gig.
Utilize social media platforms such as Facebook, Instagram, Pinterest, Snapchat, etc…
Simply perfect your craft, build a portfolio and market your service to start making money with a drone!
Check out this guide from Buzzfeed on Drone wedding photography.
This is one of the best ways to make money with drones!
Real Estate Photos & Videos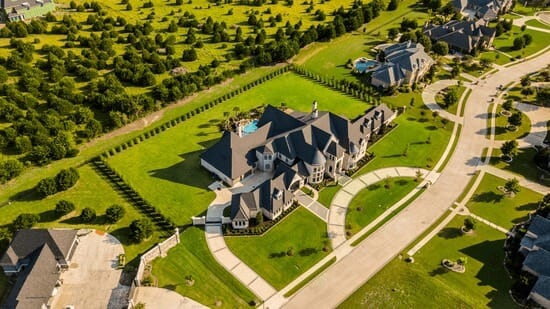 Recently there has been a big increase in drone photography in the real estate business. This is due to the fact that drones provide some amazing images and videos which real estate companies die for.
You most likely have seen these aerial images of houses or 360-degree videos used in real estate listings, if you didn't know already these are done with drones.
The requirements for these gigs are pretty much the same as wedding photography.
So you need a good quality drone such as the DJI Phantom 4 Pro or the DJI Mavic Pro and you need to have experience flying before taking gigs.
Like wedding photography, you can set your own prices but you can look to make a few hundred bucks to over $1,000 for each gig!
When you have a good quality drone and some good experience then all you have to do is market yourself to real estate companies instead of everyday people.
Since you are marketing to real estate companies then I highly recommend that you get your own website to look more professional.
Remember that it only costs $3.95 a month to start! Also, check out my awesome guide on how to build your website.
This gig takes some practice and upfront investment of buying a drone but you can be on your way to make money with drones!
Inspection Jobs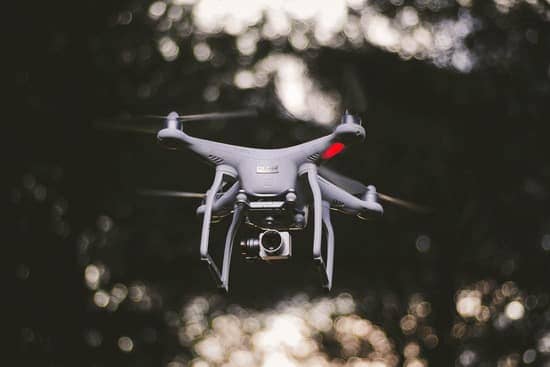 You can get hired by construction companies or utility companies to inspect the integrity of certain equipment or structures.
Just know that you have to be a really great pilot to take these jobs. You will be able to work for very large companies so you better bring your A game.
You definitely need a professional drone for these jobs so you need to get a drone like the DJI Phantom 4 Pro or the DJI Mavic Pro.
Check out some other professional drones here.
These jobs have become increasingly popular because instead of companies paying a team of workers for dangerous inspection jobs, they just have to hire one person with a drone to do the inspection.
It's much cheaper for them and that's great for you because you will make some great money! You can definitely make money with drones easily!
It's a good choice to have a website to take on these jobs and you may even want to go far as starting your own company and filing an LLC.
If you are considering creating a website then check out my guide on how to build a website.
Surveillance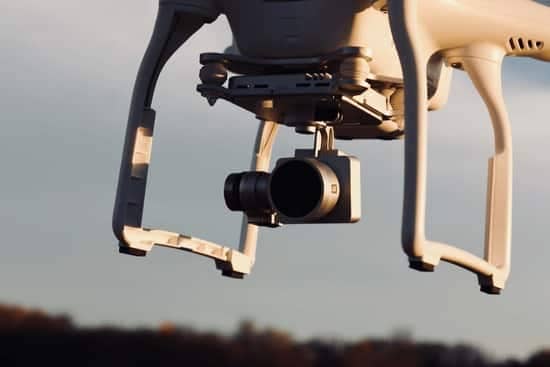 With the rise of security and cameras everywhere, jobs using drones for surveillance purposes are becoming more popular.
Now from my research, I can't really find any clear-cut ways to get these gigs but they do pay a lot of money!
Large companies will employ you to fly your drone around their grounds to provide protection. Instead of hiring a bunch of people to walk around, they can hire one person with a drone to do video surveillance.
It saves them money and it gives you more gigs! I call that a win-win!
For this, you need a drone with a thermal camera so you can take videos in the dark. However, you don't need a drone with a default thermal camera, (I don't think they are any at this point) you can buy a thermal camera and modify your existing drone.
Here is a list of thermal cameras for drones.
Like all of the other previous gigs on this list, it might be a good idea to get your own website so companies can find you and hire you.
Put out your service in the world and companies will begin to bite!
Drone Racing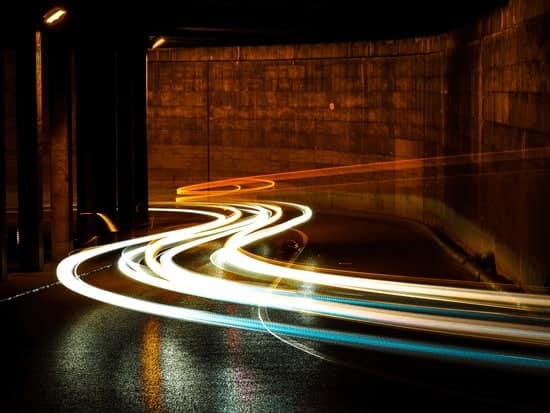 Yes, you can race drones. It's a thing now and you can't get a lot of money doing so.
Remember at the beginning of the post where I said you can make over $100,000 for flying a drone well here we are!
In 2016, a 15-year-old won $250,000 for winning a drone racing contest!
This is nuts and more drone racing contests are popping up around the world.
So if you're not a good photographer or videographer then this might be for you.
While this is not a "gig" necessarily if you practice and get really good then you can win over $100,000!
So what do I need? Well, this is much different from the other gigs on this list.
I know I have been saying that the DJI Phantom 4 Pro and the DJI Mavic Pro are the best drones for the previous gigs on this list but they are not good racing drones at all.
They are too heavy and camera focused, you need a lightweight drone that can go… well… fast. (duh)
Here is a list of some good racing drones.
Note that the winning drones are not bought, they are modified and built for speed.
So you really have to spend more money on mods to get your drones faster and you have to practice like crazy.
Remember that this is a competition so there is a high chance that you will walk out of there with nothing.
But…
If this interests you and it sounds like fun then go ahead and try it out because it is definitely one of the most interesting ways to make money with drones!
Here is a great in-depth guide on drone racing if you are interested.
Conclusion
There you go, 6 ways where you can make money with a drone!
I am by no means a drone expert but these are the best money making drone jobs and you can make $1,000's with a drone!
Also, if you are interested in drones then check out drone racing. It can be a fun hobby where you can make $100,000 if you get really good!
If you are thinking about doing any of these gigs (besides drone racing) then consider getting your own website to market your services and it makes you look professional as well.
Check out my guide on how to start your own website!
Okay, maybe this whole idea to make money with a drone is not for you. I definitely understand, I mean you won't want to buy an expensive drone just to take a gig here and there.
You at least need to recoup the money you spent on the drone and it also takes practice and time.
So maybe you should use something you most likely already have to make money. Check out my post on 24 ways to make money with your car!
Do you know other ways to make money with a drone? If so, drop a comment below to let others know.
Are you ready to take control of your money? Check out these awesome
money resources
which will help you to make and save $1,000's!
Disclosure: This post contains affiliate links which means I will earn a commission if you choose to click and make a purchase. While there is no additional cost to you, it will give us a pretty penny. Thanks For Your Support!