28 Genius Ways To Save Money On Back To School Shopping
Disclosure: This post may contain affiliate links and if you choose to sign up or purchase a product/service through our links we may receive a commission at no cost to you. Please read our full privacy policy for more information.
Yes, it's that time of the year again, when kids are getting anxious because the first day of school is closing in.
I mean, at the time of writing this it is August 2019, like where did summer go?!
In a few weeks you will be sending the kiddos off to school but before then you will get the dreaded school shopping list.
You know which one, the list with all the supplies your kid needs for the school year like:
1,000 gluten-free crayons
3 gallons of rose-scented hand sanitizer
7 rolls of extra soft Bounty paper towels
14,000 double-ended pencils because mistakes are not tolerated
A mix-tape from the Teletubbies ft Cardi B
5 pairs of elbow-length rubber gloves
16 – 2" binders with 3 rings made of titanium (no other metal accepted)
A hazmat suit
18 packs of organic loose-leaf paper made from Candelabra trees
Okay, you get the point…
Obviously, I'm joking here, so if you are a teacher don't get mad but school supply lists can get a little crazy sometimes and they definitely hurt your pockets.
According to Deloitte, U.S consumers are expected to spend $27.8 billion this year on back-to-school shopping!
Yes, that's right. $27.8 billion!
But…
Luckily for you, there are some super easy ways to save money on back-to-school shopping.
So let's get straight into these 28 ways to save money on back to school shopping!
Stick To The List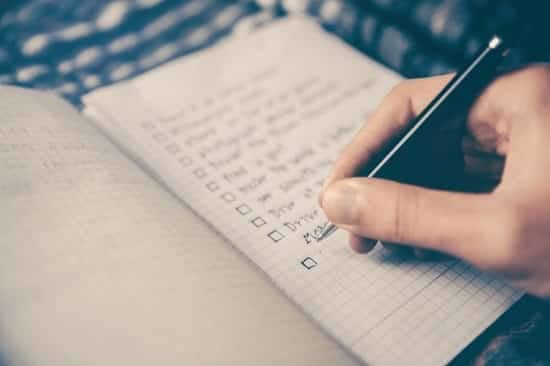 The first thing you should focus on before getting to all the other money-saving tips is to stick to the supply list.
There are those parents who go on shopping sprees and end up buying unnecessary items just because they were "a great deal". You know who you are!
By not buying unnecessary items, you will save 100% of your money.
So simply stick to the list!
Wait To Buy Some Items
Let's be honest, not everything on the list is needed immediately.
You should contact the teacher and find out what can be bought a few weeks after school starts, this way you can get those items for dirt cheap!
It's simple supply and demand, after the first week of school nobody is really doing back to school shopping anymore because they got it all done before.
But…
This means that stores have a lot of inventory to off-load which means you can pick them up for pennies.
So, find out if you can pick up some items later on and save money on back to school shopping!
Set A Budget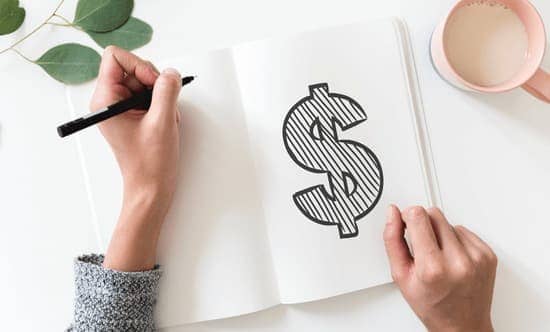 This is especially useful for clothes shopping since you can get easily carried away because you aren't following a list.
Set a budget on what you are willing to spend and what you can afford to spend on back to school shopping and do not go over it!
Get creative and use these back to school shopping saving tips to stay within your budget!
Check What You Already Have
Remember my crazy supply list at the beginning of the post? Well, there is some truth to it.
You are asked to buy a bunch of items that are never used for the school year and those items are chucked in storage somewhere and forgotten about.
So do yourself a favor and check to see if you already have some supplies lying around, this is one of the best money-saving tips on this list!
Re-Use Items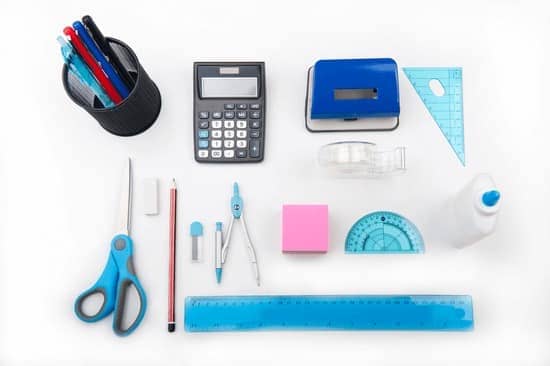 There are most likely some items from the last school year that were barely used and can be used again.
Definitely consider re-using Items like folders, binders, calculators, rulers, etc…
You can even re-use some notebooks, you know those notebooks where only a few pages were used. Rip those pages out and bam, a brand new notebook.
This is such a great and simple way to save money!
Supply Swap
Check with some friends and family to see if they have some extra items and you can swap supplies with them if you have some extra items too.
Trade those un-needed items for needed ones, simple!
Shop Around
I mean this one is given and you're probably like "Duh! Who doesn't know this"
Well, you would be surprised, some people buy things in the first place they see which ends up costing them more money.
So, simply look around before you make your final decision.
Buy Off Brand Items
Listen, your kids don't need the fanciest and best school supplies out there.
Just buy what gets the job done and keep the rest of your money in your pocket.
This ties into the next point.
Check Dollar Stores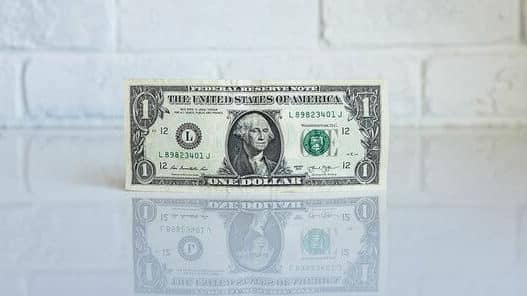 Dollar stores might have some good deals on school supplies so don't count them out.
Now, of course, you shouldn't forgo quality just to save a buck or two, but there might be some items for a steal in dollar stores.
Don't be too cool to save money!
Loss Leaders
What the heck are loss leaders?
I'm glad you asked, loss leaders are deals that stores offer that are so good that they break even on the deal or even lose money!
I know, it doesn't make any sense by just reading this.
But…
Stores do these loss leaders in order to hook consumers in and then sell them on other products that will be profitable for the company.
So if you can eye out these loss leaders then it is a big win for you! Learn more about loss leaders here.
Use Rakuten

Rakuten is awesome and helps you save money instantly!
If you are an online shopper then Rakuten is a must to save money on back to school shopping. They also work in some stores also so win-win for you.
It's absolutely free to use and plus you will get $10 free if you use my link!
Check out my in-depth Rakuten guide if you would like to learn more.
Shop Online
In the age of technology and the Internet, you can buy anything online and they are most likely cheaper too because online companies don't have the expenses of operating in physical locations.
Check Amazon and even check the websites of physical retailers like Walmart, Office Depot and Staples.
Some other great sites are:
You will save money on transportation also!
Use Rewards Or Gift Cards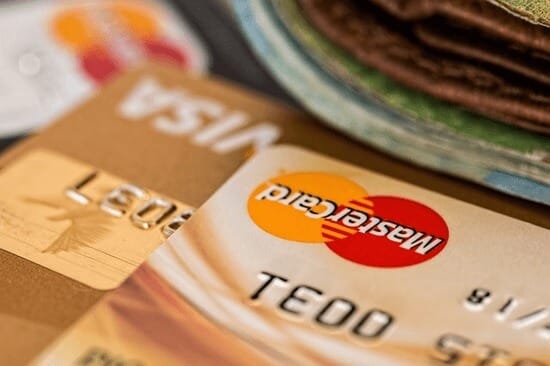 If you have any rewards or gift cards for stores then now is your time to use them. When else is a good time to use reward points or gift cards for Staples?
It's a great way to save money and get rid of those unwanted gift cards!
Check Out Wal-Mart
Wal-Mart is known for their really low prices and they should be one of the first stores you check for back to school supplies.
Also, use the Wal-Mart savings catcher app to make sure you are getting the best deal for the items you bought. If there is a lower price somewhere else you will get the difference back!
Utilize Price Matching
Just like Wal-Mart has the savings catcher app, other stores have their own price matching rules.
For example, Staples has a 110% price match policy! Meaning that if they find a lower price at another store they will match it and you will get 10% off the item!
How awesome is that?!
So make sure you check the store's price matching policy and utilize it.
Use Ibotta

If you eat then you must be using Ibotta right? Well if you aren't then you better start!
Along with saving money on food, Ibotta will help you save you money on school supplies too. It is absolutely free to use and you will get up to $20 for free if you sign up using my link!
Sign up for Ibotta here!
Check out this post if you want to know more about how Ibotta works.
Shop Wholesale
If you have a large family then it might be cheaper for you to shop at wholesale stores like Costco or BJ's.
You know that buying in bulk can save you money so if you need to do a lot of back to school shopping then wholesale stores might be the way to go.
Check out Boxed.com for some really great deals on wholesale items! They also work with Rakuten, win-win!
Save Money On Sports Gear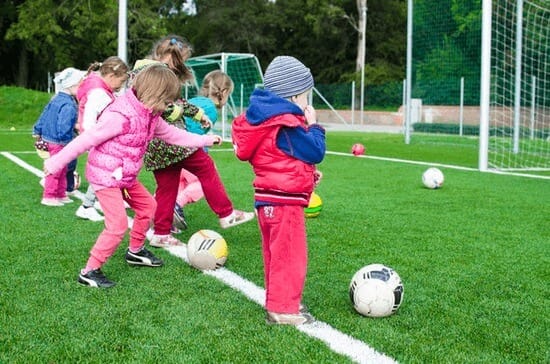 If your kids play sports then you should really find ways to save money on sports gear because they can get pretty expensive.
Check out stores like Play It Again Sports or SidelineSwap to save a lot of money on sports gear!
Head to my post where I list out 7 ways you can save money on sports gear.
Get Discounted Gift Cards
An awesome and simple way to save money is to buy discounted gift cards from people who don't need or want them.
For example, you can get a $25 Staples gift card for $20! Such an easy way to save $5!
Check out Gift Card Granny, Raise and Cardpool.
Use Swagbucks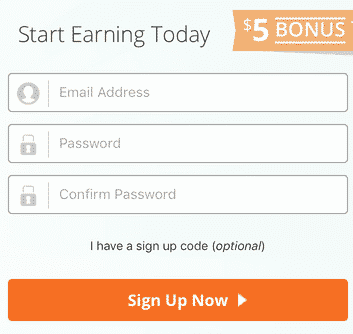 Swagbucks is a well-known site to make extra money from surveys, watching videos, etc… but did you know that you can get cashback also?!
Just like Ebates, Swagbucks gives you cash-back for shopping at certain stores and when you sign up with my link you will get $5 free!
Sign up for your free Swagbucks account here!
Check out my in-depth Swagbucks guide here where I show you how you can make money and save money with Swagbucks!
Use Paribus

Remember the point earlier when I said you should utilize price matching? Well, Paribus does this automatically for you!
Paribus scans your emails for receipts and then checks if you can get any money back from price protection and price matching policies in stores.
This is all automatic, freeing up your time and giving you cashback, it doesn't get much better than this!
Sign up for your free Paribus account here.
Shop At Discount Stores
For back to school shopping on clothes check out discount stores like Marshalls or T.J Maxx. This is such a simple way to save money on back to school shopping!
Don't spend too much money on clothes, shop at these discount stores. Also, use Swagbucks and Rakuten while shopping at these stores to save even more!
Consider taking it a step further with the next point.
Shop At Consignment Shops And Thrift Stores
Now, this isn't for everyone but this can be a massive money saver on your back to school shopping!
By shopping at consignment shops and thrift stores you can find really good quality clothes and supplies for very cheap.
So suck up your pride and at least check it out!
Find Free Items

If you are really struggling to buy school supplies then check out Craigslist and Freecycle for free items! Yes, free!
Even if it isn't free, you can find items for dirt cheap!
This definitely worth a look for back to school shopping.
Use Coupons
Why did I take so long to put this one? I really don't know but this one is a given and deserves a spot on this list.
You can clip coupons which work… but you can also use Rakuten which finds coupons for you automatically!
Remember your time is valuable so sign up for Rakuten here and get your free $10 then get your coupons to save more!
Also, check out Flipp to get more coupons!
Simple as that!
Buy Used Electronics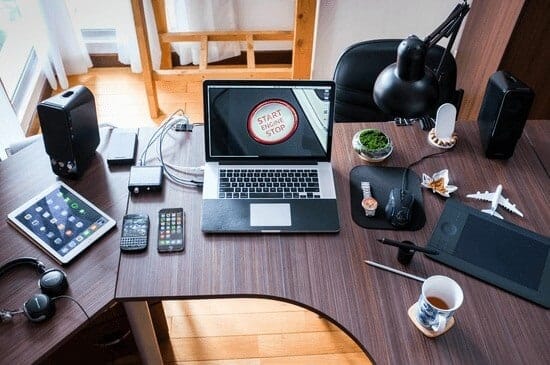 Listen there is no need for your kid to have the new $2,000 MacBook Pro!
Check for gently used electronics on Decluttr to save a ton of money.
Electronics depreciate really fast so don't buy the flashiest one, buy good quality used devices and pocket the extra cash!
Save On Textbooks
Now, this is mostly for college students but this can work for any student to save money on books.
You should definitely consider getting E-books which are much cheaper than physical books!
Also, consider renting books that you will never pick up again, check Amazon and Chegg for cheap textbook rentals.
Create A Price Book
This is an awesome way to save money on school supplies but it does take some work on your part.
The way it works is like this, take your back to school items and list them on a paper or in a notebook and then compare the prices of the item in different stores to see where you get the best deal.
While this is mostly used for groceries it can be used for all your shopping needs!
Personally, I feel that this is a bit too much work for me (I'm pretty lazy at times) so I rather use some of the other great money-saving tips in this post which does all the work for me!
Conclusion
There you go, 28 ways to save money on back to school shopping!
Just to let you know, this list isn't ordered in any way, so look through and choose which tips work best for you.
There are many ways to save money on back to school shopping so you shouldn't be spending all your money on this upcoming school season.
I do recommend everyone to sign up for Rakuten and Swagbucks to easily save money. Remember there is no additional work for you, all you need to do is shop and you will get cashback.
You can also make money with Swagbucks to use on your back to school shopping, so check out my Swagbucks post on how you can make money.
Have you tried any of these hacks to save money? If so, I would love to know your favorite one!
Also, if you have any great money-saving tips to add then drop them in the comments below.
Are you ready to take control of your money? Check out these awesome
money resources
which will help you to make and save $1,000's!
Disclosure: This post contains affiliate links which means I will earn a commission if you choose to click and make a purchase. While there is no additional cost to you, it will give us a pretty penny. Thanks For Your Support!