7 Ways To Save Money On Sports Gear
Disclosure: This post may contain affiliate links and if you choose to sign up or purchase a product/service through our links we may receive a commission at no cost to you. Please read our full privacy policy for more information.
You want to play sports but the equipment ends up costing a lot. Stick with me and I will give you some tips and tricks to save money on sports gear!
In the United States, sports are seen as our favorite pastime and when we're not watching them we are playing them.
We push our kids to play different sports and have them learn what it's like to be in a team.
According to Torrens University, the sports industry is now estimated to be worth over $500 billion!
If you or your children play sports, you know it can get pretty expensive.
Now, this definitely depends on what sport is being played…
For example, snowboarding is definitely more expensive than basketball but there are wear and tear in every sport.
So…
Let's take a look at some tips to save money on sports gear:
Consider getting second-hand equipment
A great way to save money on sports gear is to buy used equipment from sites like Craigslist or Ebay.
Most of the time when you or your child is just starting out in a sport there really isn't a need for new equipment.
You can get used sports gear that is in really good condition from Craigslist, eBay, consignment shops, thrift stores, Facebook marketplace, or even at garage sales.
Check out these three places where you can buy used equipment for fairly cheap prices:
Play It Again Sports
Play It Again Sports are physical stores that sell new and used sports equipment for a discounted price.
You can check out the website here but just know that you aren't able to buy online from Play It Again Sports which sucks but you can enter in your zip code and see stores near you.
They make sure they buy good quality used equipment so you can be sure that you won't be getting sh*t equipment as you might get from other places.
Also…
If you have some old sports gear that's in good condition you can sell it to Play It Again Sports and make some extra money or you can trade your old equipment for other equipment.
See how Play It Again Sports works here and check out the FAQ's here.
Swap Me Sports

Swap Me Sports is an online community where people go to sell, buy, trade or donate sports equipment.
To me this seems similar to Craigslist because none of the buying is done online, you just contact the seller to agree on a price and then set a location to do the exchange.
The cool thing about Swap Me Sports is that you can find gear that people are giving away for free!
Also…
If you want to sell on Swap Me Sports just know that an annual membership is $12 or a 30-day membership is $5.
Buying on Swap Me Sports does not have a membership fee.
See how Swap Me Sports works here and check out the FAQ's here.
SidelineSwap

Okay, but what if you don't want to meet anyone to buy and sell equipment?
I mean there can be some real shady people out there and buying online is so much easier.
This is where SidelineSwap comes in. SidelineSwap is an online trading platform where you can sell your used sports gear or buy used sports gear.
As a buyer, just visit the website and browse all the equipment for sale.
You can browse by sport, see the trending offers and search for specific items.
Then if you want the item just select buy now or make an offer. You can also chat with the seller on the site if you have any questions.
I recommend making an offer on all the equipment you want to buy even though you are willing to buy it for the listing price. By making the offer you might get the item for a few dollars less and just pocket your saved cash!
SidelineSwap is a great and easy way to get sports equipment for cheap!
You can save money on used and new sports equipment with these sites, they are definitely worth a look.
Ask around
Chances are you may know some people who play the same sport as you.
So…
Just ask around and you probably will get some equipment very cheap or even free!
Ask friends and family, or even people on the sports team.
This is an easy and great money hack to save money on sports gear because sometimes people don't have the time to sell their old equipment or maybe they haven't even thought of selling it.
You can get equipment for really cheap or even free and they get to unload unused stuff, win-win!
Decide if you really need the item
This has to be the best way to save money on sports gear.
A lot of time people can get too excited and carried away that they end up buying a $300 baseball bat when they are first starting out.
Like WTF bro! Keep it simple for now. Just buy a decent piece of equipment when you are just starting out.
Get only what you need and save the rest of your money.
This ties in with the next tip…
Buy Off-Brand Items
Let's face it, when you or your child are just starting out, there is no need to have the most popular and expensive brand.
So…
Buy a lesser-known brand for your sports gear and pocket the extra cash!
Related Post: Check Out These Super Frugal Living Tips!
Buy equipment off-season
A good rule of thumb to save money on sports gear is to buy equipment off-season.
This may not work for every sport but for example, buying a snowboard in the middle of spring or summer will usually be cheaper than buying it in the smack of winter.
Check for end of season sales at stores like Dick's Sporting Goods and Modell's.
Use Cashback Programs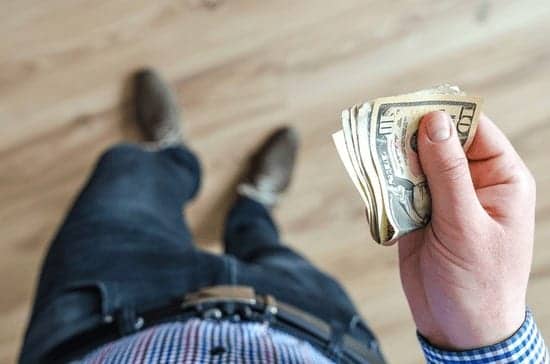 Using cashback programs like Swagbucks or Rakuten can save you some money by giving you cashback on your purchases!
Ebates and Swagbucks are very easy ways to save money on sports gear and plenty of other things as well.
Check out my in-depth Ebates guide and Swagbucks guide.
Related Post: These Apps Pay You To Do Nothing!
Take Care Of Your Equipment
Okay, I know this isn't technically a way to save money on sports gear, but hear me out.
All sports gear can wear and tear, some more than others but if you take care of your equipment it will have a long life which will save you money in the long run.
Also, if you have more than one kid, you can re-use old equipment if they are kept in good shape.
Simply take good care of your stuff, so you don't have to buy more stuff. Easy as that!
Conclusion
Sports equipment can get pretty expensive, so check out these simple ways to save money on sports gear.
You will save some money by looking for second-hand equipment, buying gear out of season, using cashback programs, and simply deciding if you need the item.
Remember to use Rakuten and Swagbucks to get cashback on your purchases!
Also, check out my Ebates guide and my Swagbucks guide!
You can save money on sports gear by using these simple tips and tricks.
Are you ready to take control of your money? Check out these awesome
money resources
which will help you to make and save $1,000's!
Disclosure: This post contains affiliate links which means I will earn a commission if you choose to click and make a purchase. While there is no additional cost to you, it will give us a pretty penny. Thanks For Your Support!