20 Best Things To Buy Used
Disclosure: This post may contain affiliate links and if you choose to sign up or purchase a product/service through our links we may receive a commission at no cost to you. Please read our full privacy policy for more information.
To save money, it's recommended to find things to buy used.
But…
Only some things used are worth it; there are some things I recommend that you never buy used, but there are things I always recommend buying used.
When buying used, you can often get a much better bang for your buck or try-before-you-commit.
Here is a list of 20 of the best things to buy used to save a lot of money…
Buy Used Furniture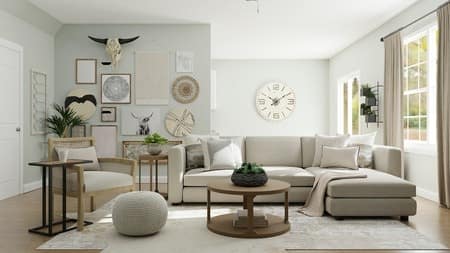 Buying used furniture can save you a lot of money, and you can often get good quality.
For example, I bought a small end table and a dresser for $5 at an auction. And a couple of years ago, we got used solid maple end tables and a coffee table for a total of $100. Score!
Where do you think the furniture goes when a business closes or redecorates?
If you live in a larger town, chances are there is a store that sells used office furniture. The other popular option is to watch for auctions.
We were amazed by going through these stores as they had nice desk chairs stacked everywhere. Solid desks were abundant, and filing cabinets of all sizes were tucked anywhere they would fit.
And, if you are the least bit handy, a bit of paint or fabric can go a long way to making the rougher-looking finds appear brand new.
Furniture, especially wooden ones, are the best things to buy used!
You can check out Craigslist, Facebook Marketplace, OfferUp, or yard sales/garage sales.
Tools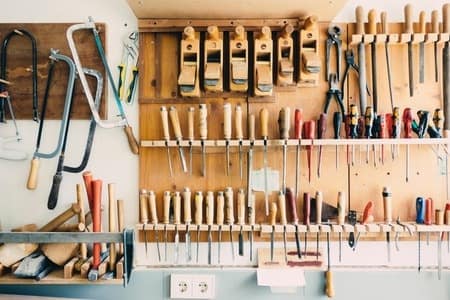 Hand tools should last decades. A well-maintained (or hardly used) hammer, screwdriver, or wrench will work just as well today as it did ten years ago.
Tools like shovels may only need a bit of sharpening to be good-as-new again. Buying used tools is a great way to get DIY supplies at home.
They are some of the best things to buy used due to how long tools can last, and there is pretty much no reason to purchase them new.
Buying used ones shouldn't be an issue for hand tools, but I would recommend being cautious with power tools such as saws.
You want to ensure that power tools function correctly and are safe.
Sports Equipment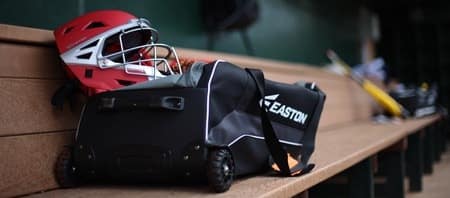 Have you ever considered taking up a new sport, or perhaps your child wants to try another new sport this year?
If your kids like sports, you will know that sports equipment is expensive. Sometimes really expensive. So, buying used makes sense.
Even sports equipment not geared toward kids can be pricy. Maybe you are an occasional golfer.
You go sporadically enough that renting is expensive, but you aren't ready to buy a new set. Again, check out the stores that carry used sports equipment, and you might luck out.
Check out resale stores like Play It Again Sports or sites such as Craigslist for some of the best deals.
Sports equipment are some of the best things to buy used due to how much money you can save!
Sometimes sports can be a temporary hobby, especially for kids, so it's best to purchase used equipment that are still in good condition but significantly cheaper than buying new.
Kids Bikes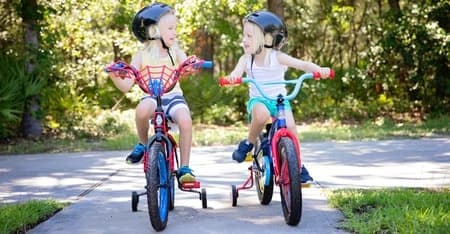 Kids love riding bikes. They also grow quickly, and a nice new bike can easily cost $200+.
You could spend a few hundred dollars or watch yard sales and online listings for used kids' bikes.
Most are in good condition, and your little one can use them for a few years until they are ready for a bigger bike.
Some people have bikes that their kids grew out of and want to unload for a few bucks, so you can hop on these deals to save money.
Then when your kids outgrow their bikes, you can sell them to make back your cash, or some of it at least.
Baby Clothes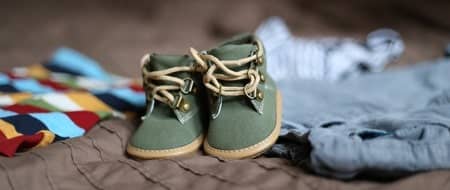 Speaking of kids growing quickly, babies and toddlers can't seem to stop doing that.
Despite that, there is no need to pay retail for new clothes every few weeks. While this isn't listed first, it probably is at the top of the list of things to buy used.
First of all, you'll probably be inundated with clothes from your grandparents.
Chances are, you'll also have friends with kids just a bit older or bigger than yours that are ready to pass down the clothes their kids have outgrown.
Then there are the yard sales. Have you seen the number of baby clothes you can find at yard sales?! It is crazy. That outfit that sold for $30 new is now $2. Or the $8 outfit is now priced at 50 cents. That is how you get baby clothes!
I know it might be strange to purchase used baby clothes, but it's pretty much brand new after a good wash.
I highly recommend looking out for deals on used baby clothes so you can save money!
Purchase Second-Hand Books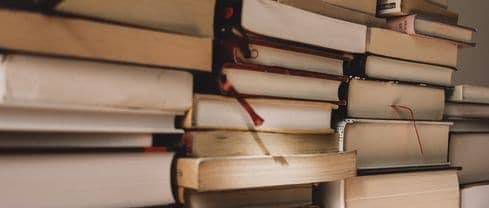 Borrowing books from the library is certainly something you should do, but there are some books you want to keep around.
Whether it is a reference book, a cookbook, or a small library you are building for your children, you'll end up buying a few books.
Like baby clothes, used books are everywhere. From yard sales to used bookstores, snagging a good deal is easy.
Books are one of the best things to buy used; once all the pages are intact and readable, does it really matter if they are used or new?
You can get used books for an extremely low price or even free!
Craft Supplies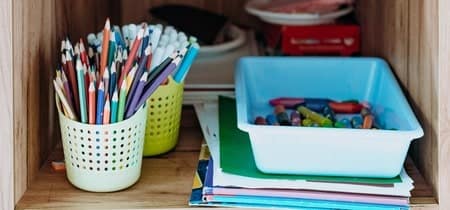 If you are perpetually trying out new crafts, buying used ones isn't such a bad idea.
You can often find unused canvases for sale at thrift stores. Easels, stamping, scrapbooking supplies, and many other things are usually listed online.
Craft supplies come and go, so there is no real reason to purchase them new, especially if you are starting out.
Buy them used and save money!
Used Toys

Just as kids outgrow their clothes, they outgrow interest in their toys.
Once again, yard sales and thrift stores are to the rescue. I've gotten (and sold) some toys in excellent condition.
For kids, toys are just a fad that lasts a short period, so why pay $100's to $1,000's for toys?
I know… I know… sometimes you have no choice but to purchase a new toy since kids always want the latest shiny thing, but for other toys, I recommend buying used toys.
Buying used toys will save you a lot of money!
Musical Instruments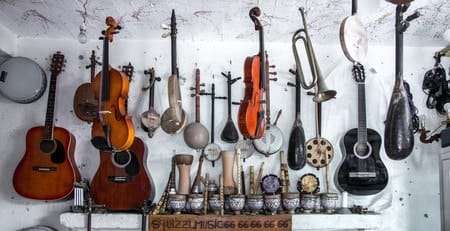 While the kids are in school, there is a very good chance they will want to try out an instrument. Maybe even for only a year.
If you are past the rental stage (or that isn't an option), then you need to buy an instrument. And musical instruments are expensive. But you can get good deals on used instruments.
Perhaps that high school violinist has decided she isn't going to continue playing in college.
Or a neighbor down the street has a guitar that he hasn't touched in 20 years. And a piano? I've heard some people will even give them to you for under $200 (sometimes free) if you haul them away.
But here, use your judgment. If you are unsure whether the instrument is in good condition, ask a music teacher if they would be willing to take a look at the instrument for you, perhaps for a small fee.
They may even know of other places you can obtain a good-quality used instrument.
For beginners, a used instrument will be efficient enough and save you a lot of money!
Home Decor Items
Decorating your home can be really expensive, but it doesn't have to be!
You can find excellent second-hand home decor items for a great price at thrift stores and yard sales.
Home decor items are some of the best things to buy used due to how much you can save!
Along with thrift stores and yard sales, I recommend checking out Craigslist, Facebook Marketplace, and OfferUp for great deals.
Video games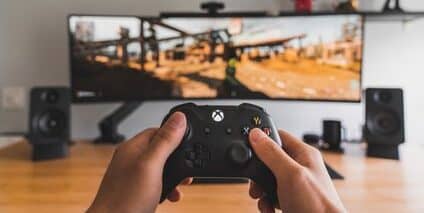 Playing video games is fun and even more fun with your kids. Trust me, they'll either be amazed at how good a driver you are in Mario Kart or tickled at how absolutely awful you are at it.
The downside is those games easily cost $40-$60 new, and often the kids (or you) tire of them after a bit.
Thankfully, there are a fair number of places you can buy used games at a deep discount.
Those same places will also usually buy your used games from you as well.
You can check out thrift sales and yard sales or Craigslist, Facebook Marketplace, and OfferUp.
GameStop even sells used video games and eStarland, so check them out.
Of course, the downside is that you most likely won't get new video games, but there are many fun options to choose from!
Buy Used Cars

Absolutely one of the best things to buy used is cars.
You should never purchase a brand-new car because of how fast they depreciate; I mean, they start losing value as soon as you drive them off the lot!
So, always purchase a car that is at least 2 – 3 years old because, at this point, they have already depreciated a lot, making it a better deal for you.
Look for a reliable car with minimal to no issues that's a few years old and for a reasonable price; this is the sweet spot!
Many sites exist, such as CarGurus, AutoTrader, and CarsDirect.
You will save a lot of money by purchasing a used car instead of a new one, so I highly recommend sticking with this!
Second-Hand Jewelry

Other than cars, one of the most significant savings you can get if you buy used is jewelry.
I know… I know… second-hand jewelry doesn't seem so "special," but it's the thought that counts, and it's pretty much the same thing.
This is especially true for diamonds; check out the site I Do Now I Don't for the crazy markdowns on second-hand diamond rings.
It's insane!
Just check around, and I am sure you will find some great deals and that special someone in your life will love their gift!
Artwork
Art has always interested me; the most straightforward painting can be worth millions!
If you are an art lover, then you might understand and want to purchase specific pieces, but if you are not, then second-hand is the way to go.
If you are looking to spruce up your home, then you can find great art pieces at thrift stores, yard sales, or any second-hand site.
You can find paintings, sculptures, photographs, etc… for a great deal, so it's definitely worth considering!
Pet Supplies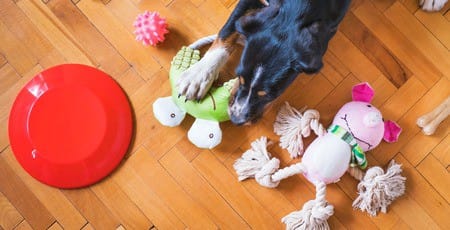 If you have pets, then you know they can be costly, but they are family, so you do your best to keep them comfortable, happy, and healthy.
Well… pets don't have to break the bank; you can purchase used pet supplies to save money!
You can find items such as crates, feeding bowls, toys, leashes, etc… for a great price when you purchase used.
Just check around to see what's available that you can snag for a good deal!
Exercise Equipment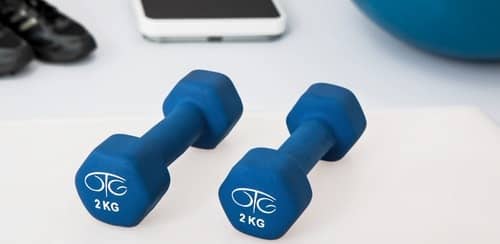 Do you really need a big hunk of metal to be brand new just to lift and put back down?
The answer is no! So, you should purchase exercise equipment used to save money.
I understand purchasing a new Bowflex or other types of home gyms due to safety reasons, but if all you are looking for is free weights, then buying used ones is the way to go.
Outdoor Gear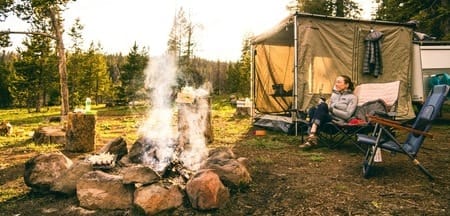 You can also save a good amount of money by purchasing used outdoor gear.
If you are a nature lover, buying second-hand outdoor gear can easily save you money!
You can purchase items such as tents, camp chairs, sleeping bags, fire starters, etc… used and save a lot of money.
Garden Supplies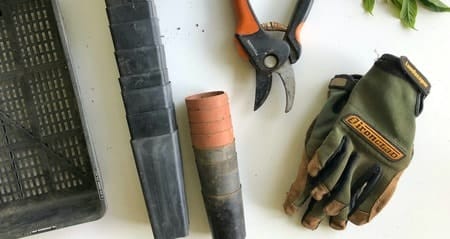 If you love to plant, you can save money on garden supplies by purchasing them used.
Items such as trowels, garden forks, plant pots, etc… can all be picked up used for a good deal to save you money.
Plus, these tools will do the job just as well as if they were new, so there's really no reason to purchase them new!
Buy Used Textbooks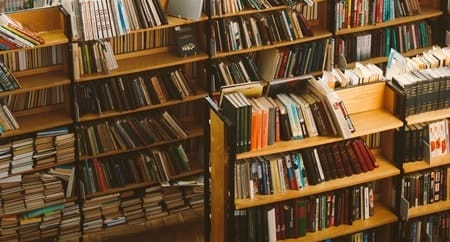 One of the best things to buy used is textbooks!
This one is pretty much a no-brainer; we all know how expensive textbooks are, so you should purchase used ones for a discount whenever you get a chance.
Better yet, I recommend renting textbooks before buying them because after you're done with the class, when will you need that textbook again?
So, rent first, and if not possible, buy used and then sell it back to make back some money!
There are many sites to buy used textbooks from, of course, there is Amazon, but others include Chegg, eCampus, and Campus Books.
Physical Games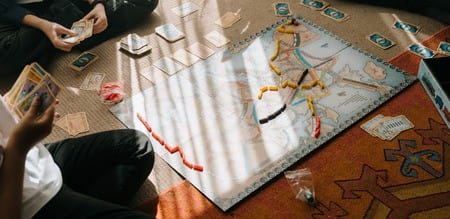 Kids nowadays play all their games on an iPad or video game console, but physical games should still be taught.
You can pick up board games and puzzles at thrift stores and yard sales for a few dollars!
It's cheap fun that the entire family can enjoy, plus most board games and puzzles are educational, which is perfect for kids.
Conclusion
These are the best things to buy used to save money easily!
You can save $ 100's to $ 1,000's by simply purchasing some items used.
If you like this post, then I recommend checking out my posts on 41 Simple Things To Stop Buying To Save Money and 27 Biggest Money Wasters To Get Rid Of.
What do you think is the best thing to buy used? What are some second-hand items that you purchased to save money? Let me know in the comments below!
Are you ready to take control of your money? Check out these awesome
money resources
which will help you to make and save $1,000's!
Disclosure: This post contains affiliate links which means I will earn a commission if you choose to click and make a purchase. While there is no additional cost to you, it will give us a pretty penny. Thanks For Your Support!