10 Simple Home Decor Tips You Need To Know To Save Money
Disclosure: This post may contain affiliate links and if you choose to sign up or purchase a product/service through our links we may receive a commission at no cost to you. Please read our full privacy policy for more information.
Before we get into these awesome home decor tips let's go over why you should read this post.
Whether you live in a house or apartment there is one thing you will be spending money on and it is home decor!
I mean it's your home, right? Of course, you want to make your home look good and feel comfortable and there is nothing wrong with this.
But…
As you may know already, home decor ideas can get really pricey pretty quickly!
Most of us aren't home interior decorators, we just want to spruce up our homes and make some changes but all of a sudden you realize you just spent $1,000's!
Yup, you know who you are.
From changing the furniture, buying new accessories, changing the paint, and tweaking things here and there, most people end up in debt just from home decorating.
We all know what happens when you have credit card debt, you end up paying much more because of interest!
Your home decor ideas shouldn't leave you broke or in debt so let's go over 10 super simple home decor tips that will save you money!
DIY's
This had to be the first tip on the list! I mean think about it, you can save $1,000's from doing this alone!
Why hire painters and pay them so much money when you can buy the paint and some paint supplies and do it yourself?
Or build a bookshelf, table, chair, etc…
We are in the age of the internet where you can hop on YouTube or Pinterest and get some really awesome DIY home decor tips that can save you a boatload of money (well not a boatload but you get the point).
So if you see a design you like, check out if there is a DIY version before spending your money.
Check out this awesome post by Homedit with 100 cheap DIY ideas for your home!
This is one of the best home decor tips to save money!
Set A Budget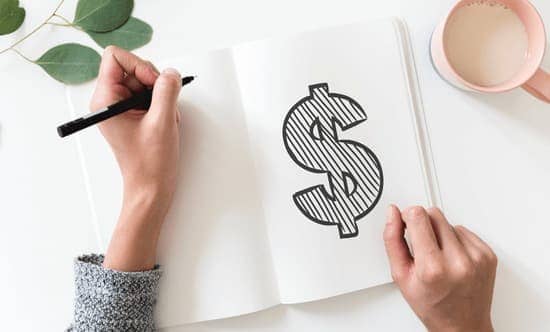 Yes, of course, you should set a budget for your home decor ideas!
If you start shopping without a budget you know there will be consequences afterward.
Do yourself a favor and set a budget on what you are willing to spend and more importantly what you can afford to spend.
Do not go into debt just to decorate and redesign your home! Be smart and spend wisely.
Simply set a budget and work around it. These money-saving tips on this list will definitely help you stay within your budget.
Paint & Reupholster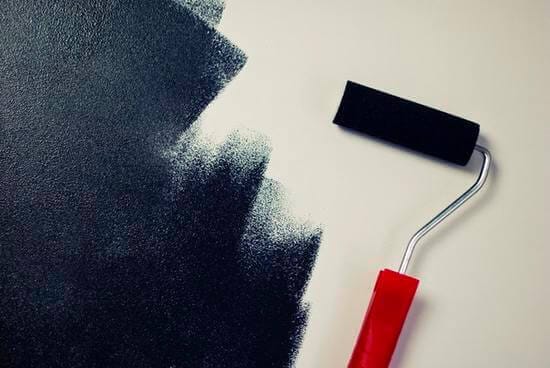 Have you ever had that feeling where you just need a change? I mean sometimes you are looking at the same thing over and over again!
Yup, I think we've all been there and when it comes to home decor I believe this kind of mentality causes us to overspend on too much "stuff".
We do this just for a "change" and you know what that is perfectly fine.
But…
Most of the time we don't need much change to be satisfied.
So, tying this back to home decor ideas, why not paint your walls a different color first.
This is such a cheap way to spruce up your home and it can be just the change you need without spending too much money.
You can also reupholster your existing furniture, by just changing the fabric it may feel like a completely new room without having to buy brand new items.
Definitely, consider this before going out on that shopping spree!
Redesign Layout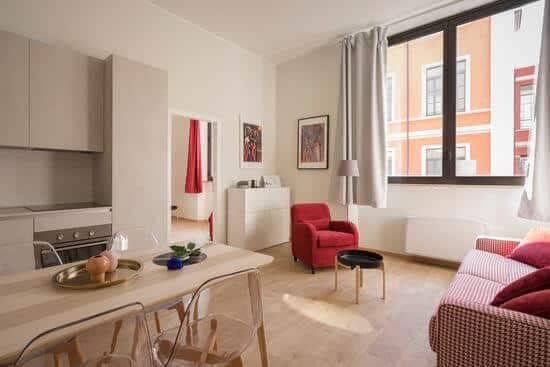 Did you know that just by moving your furniture around you can satisfy your inner decorator?
It's really simple and also free!
Just shuffle around your furniture and accessories and play around with a new layout, you may love the new look without having to buy anything.
Try moving some items to different rooms, this might be a good idea after changing the paint colors because some items might look better in a different room.
You can also take it one step further with the next tip.
Improve Lighting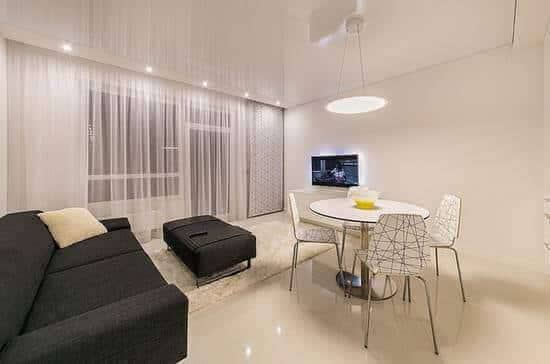 Listen up, all these design tips are great and you can buy really nice furniture and paint but without good lighting, the whole room will just look dull.
So before you go buy that $1,000 carpet and $500 table consider just changing the lighting in the room!
By changing the lighting or by just letting more natural light in the room you can make the room feel more open and welcome.
Also, you will bring out the paint color and the furniture designs.
Check out this great post by Romanza on how to use proper lighting in the different rooms in your home.
Take Care Of Your Stuff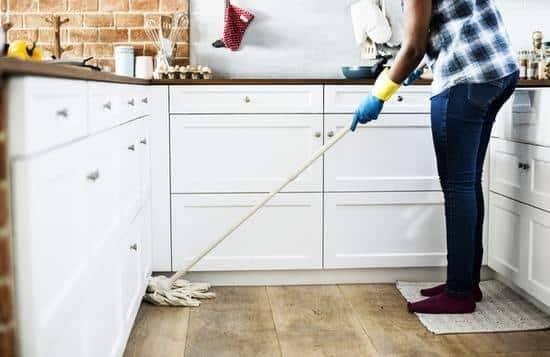 This has to be one of the simplest home decor tips on this list. It's simply taking care of your stuff!
I mean think about it, if you keep your home clean and all of your items are in good shape then your home will look so much better and newer.
Try giving that carpet a deep cleaning, buff your hardwood floors, clean up all that dust, etc…
Here is an interesting post by BuzzFeed with some deep cleaning tips for your home.
Simply give your home a good cleaning and you will see the difference it can make!
While it may cost some money for the cleaning supplies, it is nothing compared to buying all new furniture.
Start With Small Things
What do I mean by starting out with small things?
Let's say you scrubbed your house up and down, changed the paint, got better lighting, redesigned the layout, etc…
But…
You're still not satisfied with the way everything is looking. Well by now you should still be within your budget (hopefully) because there wasn't much spending.
So, why not start off with home accents like throw pillows, plants, vases, picture frames, etc…
Before going straight for big items like new carpets or a new sofa, first, buy some inexpensive home accents to spruce up the room.
These accents are great home decor tips that will keep you within your budget and give you the satisfying feeling of change!
Check out stores like Amazon, Wayfair, HomeGoods, and Pier 1 Imports for some really great deals on home accents.
Buy Second-Hand
Okay, I know what you are thinking, "well these tips are great and all but I really need new furniture!"
I get it, I mean there are times you just need to spend that cash to get these big items for your home.
But…
There is no need to spend $1,000's on furniture!
Definitely try DIY home decor tips for types of furniture such as small tables or bookshelves but you're probably not going to build a sofa.
So, you should look into second-hand furniture. By buying second-hand, you can get gently used furniture for really great prices and maybe even free!
Check sites like Craigslist and Freecycle to find furniture that people are giving away for a steal.
Also, check out your local thrift stores for some killer deals!
If buying second-hand doesn't work for you then check out the next home decor tip on the list.
Use Cash-Back Programs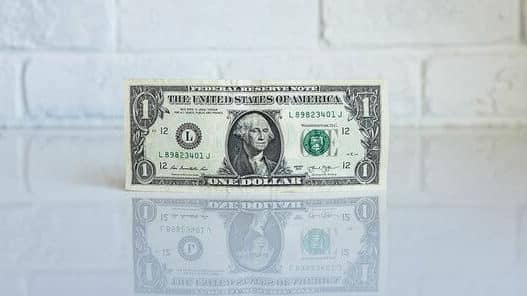 I always say that in this day in age you shouldn't be paying full price for anything!
I mean seriously, with cash-back programs like Rakutenand Swagbucks you can save $100's easily!
To put the icing on the cake, if you sign up for Rakuten using my link you will get $10 for free!
But wait…
If you sign up for Swagbucks using my link you will get $5 for free as well!
It doesn't get much better than this. So how do these cash-back programs work?
Well, it's really simple, trust me, all you have to do when shopping online is literally click a button or if you are in a store just swipe your card. Yup, that's it.
Shop like you normally would and you will get cashback straight to your account, no additional work is needed!
Make sure you head over to my Rakuten post and my Swagbucks post where I go step-by-step on how to set all of this up.
Here are some home decor stores that work with Rakuten:
These are some stores that work with Swagbucks:
And there are much more stores!
Don't forget to sign up for Rakutenand Swagbucks today and claim your free $10 and $5 for both cash-back programs!
This is such an easy way to save money on all kinds of shopping and you won't want to miss out.
Minimal Design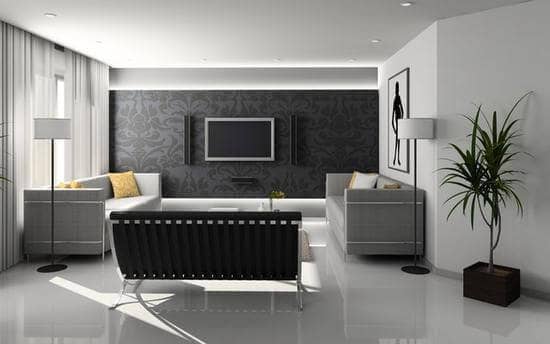 This is a great way to save money and it will also help you clear your mind!
Minimalism is the act of living on less, not to deprive yourself but to declutter your life from useless items.
Let's be honest, there are people who feel they need to fill their house with a lot of "stuff". They believe that no spaces should be left empty.
I mean it's nuts, people who don't read have bookshelves in their house and then they buy random books just to fill it up.
It doesn't have to be this way! Just focus on what you really want and stop worrying about filling up empty spaces because you will end up spending money on things you don't want or need.
Try a minimalist approach to your design first. If you don't like it you can always add pieces until you do but remember to stay within your budget.
Conclusion
Home decor can get pretty pricey but with these 10 home decor tips, you can be on your way to saving $1,000's!
You might not try all these tips and that is perfectly fine but I do recommend you try a few of these tips first to save some big bucks.
If you do try all these home decor tips then kudos to you! You're on your way to saving some serious paper!
Listen, these home decor tips are great but there is one money saving tip that is the best of all.
I wrote about this in another post so be sure to head over to my best way to save money post to check it out!
Have you tried any of these home decor tips? If so, which is your favorite one?
Are you ready to take control of your money? Check out these awesome
money resources
which will help you to make and save $1,000's!
Disclosure: This post contains affiliate links which means I will earn a commission if you choose to click and make a purchase. While there is no additional cost to you, it will give us a pretty penny. Thanks For Your Support!