How To Save Money On Gas On A Road Trip
Disclosure: This post may contain affiliate links and if you choose to sign up or purchase a product/service through our links we may receive a commission at no cost to you. Please read our full privacy policy for more information.
If you want to know how to save money on gas on a road trip then you came to the right place!
Listen, gas is expensive, and even when it is not as expensive it still sucks paying for it. So, finding ways to save money on gas is the way to go.
The good news is that there are many ways to save money on gas during a road trip so let's check them out.
Plus, these tips don't work just for road trips, I recommend using these tips to save money on gas on a daily basis.
Let's get into it…
Best Tips To Save Money On Gas On A Road Trip

Let's go over the best ways you can save money on gas, whether you are on a road trip or just doing your daily driving.
These tips are extremely easy to implement so check them out…
Check Your Tire Pressure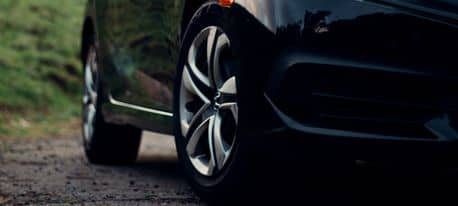 This is something that is oftentimes overlooked when it comes to car maintenance. However, you should frequently check your tire pressure every few months.
This is especially important if you are planning on going on a road trip or have very long commutes. Your tire pressure will greatly affect your fuel efficiency.
Most people don't think about this but multiple studies show how having low-tire pressure can cause your car to burn more gas.
So, simply check your tires periodically to make sure it's set to the manufacturer's recommended pressure.
Watch Your Speeds And Drive Smart
Alright, you speed demons out there need to slow down!
It's a no-brainer that driving fast uses more gas, well, because you are pushing the car harder which causes it to use more gas.
So, simply watch your speed and make sure you are not going too fast, plus, you don't want to get a ticket, this will be a real bummer on our road trip.
Along with not driving fast, you also want to drive smart and not brake fast and accelerate fast, these also use more gas.
Simply, ease onto the gas pedal and brakes to not make sudden accelerations or braking so you can save money on gas.
Use The Highway/ Use Cruise Control

Going off the tip above, cruise control will save you so much money because you are not constantly speeding up and slowing down.
This works great on road trips because you will usually have long hauls on a highway so simply use the cruise control to keep your car at a specific speed, which will save you gas.
Edmunds found that you will save about 7 percent on long trips if you use the highway as opposed to the backroad you will save about 15 to 30 percent.
Mondays Are Your Friend
This is an interesting fact that I found out a couple of months ago, but gas stations raise their prices later in the week due to the expectation that people will be on the road more often.
So, fill up your tank on Monday and save some coins.
Do Not Idle

If you are waiting for someone, it can be easy to keep your car on for a while.
This is also done when you are told to "warm-up" your car when it is wintertime. First of all, that latter part is a myth, and second of all idleness wastes your gas.
Shift The Weight
Please do not keep a bunch of things in your car. All that weight will waste your gas.
Your car is not a storage bin so clean up the junk and keep your car as light as possible.
Get An Electric Car
If you are really trying to save some money on gas, then don't spend money on gas at all. Switching out your gas-fueled cars for a hybrid or an electric car can save you a boatload of money on gas.
According to Edmunds, a Prius will get 56 miles in a gallon which will cost you about $970 per year.
I owned a hybrid a few years back and saved so much money. I only fueled up every two weeks. That's several hundred dollars saved per year. That could go to more important things.
Apps To Save Money On Gas During A Road Trip
The tips above will help you save gas but you will still need to fill up gas at some point.
So, here are some apps that will help you to find cheap gas close to your current location!
Let's check them out…
GasBuddy

If you google cheap gas right now the first thing that will pop up is probably GasBuddy and for good reasons too.
It is probably one of the most popular apps that is used to save money on gas.
It has more than 60 million users which is extremely beneficial because the gas prices on the apps are crowdsourced.
The massive audience numbers allow for more accurate information on the costs and gas. This also allows you to save quite a bit of money in the long run.
One of the best things about this app is that when you sign up for the first time you receive 15 cents off your first fill-up. When you attach your checking account to the app you save 5 cents per gallon at the pump.
More than just cheap gas, GasBuddy provides a wide range of customer service items on its app. It helps you find the closest gas station, the ones with the best bathrooms, the ones with the best customer service/friendly services, etc…
Due to the large market share, they provide information about the price of gas for more than 140,000 gas stations in the U.S, Canada, and Australia. There are also plenty of tools available on the app to help you prepare for long trips, calculate costs, etc…
The app claims that it will save you on average $340 a year! Pretty impressive.
Gas Guru

Gas Guru is probably the second research result you get when you google cheap gas apps, after GasBuddy.
This app is owned by Yellow Pages, yes that Yellow Pages.
It helps you find the closest location with the cheapest gas prices. It takes information on your base location and then allows you to save that gas station so that you can quickly return to it when needed.
Gas Guru gets its up-to-date information from the Oil Price Information service. The most interesting thing and the best for your wallet is that it includes timestamps to let you know when the information was last updated.
This lets you determine whether or not the prices could be the same, based on how long it has been.
Gas Guru actually beat out Gas Buddy on a Slant.com poll to determine the best app for finding cheap gas.
The people on the site chose GasGuru over GasBuddy but the margins were extremely small, so both options are great. It just depends on your personal taste.
Waze

When you hear the word Waze you probably think of that google maps alternative that helps you avoid the cops. But Waze is also a great option for finding cheap gas.
This is also crowdsourced like GasBuddy thus giving you the most accurate up-to-date information.
It will help you find the gas station with the cheapest prices and will also allow you to change your settings and preference to include different brands, gas types, locations, etc…
The best thing about being a dual navigation and gas app is that it will also show you the best and quickest way to get to that cheap gas, thus saving you even more gas money in the process.
They also have Waze-only deals at specific gas stations that could help you save some more money on gas prices.
This is truly the best option for those that are planning on taking long road trips. Because it will help you find some really great, cheap gas stations that are on your way. So, you will not have to diverge too far from your path.
AAA TripTik Planner

Again, cheap gas prices come from the most unconventional places. The AAA saves you road incidents as well as exuberant gas prices.
They have this feature called TripTik Planner that allows you to plan for road trips by letting you plot up to 20 stops on those trips.
Similar to the Waze app it allows you to also find the most convenient and efficient route to get the cheapest gas prices.
They have a large number of gas stations available with more than 85,000. Their database is frequently updated to give the new gas prices and to reflect changes in prices.
I know you want to know, but no you do not need to be a AAA member in order to download and have access to the app.
Here are all the features you will have access to:
Find a charging station for electric vehicles

.
Make hotel reservations.
Get access to trip planning maps, and directions.
Share itineraries between desktop and mobile devices.
MapQuest Gas Prices

MapQuest provides a Gas Price feature that, you guessed it, helps you find cheap gas near you.
The app is super user-friendly and it allows you to choose the fuel type of your choice and add it to your list of favorite things.
A little info here and there will help you find the cheapest gas prices near all your favorite spaces, work locations, homes, etc.
The app is also stuffed with an abundance of other options that help you save money.
They have voice-guided GPS navigation.
Reroutes and provides alternate routes that are optimized with real-time traffic updates.
Search for nearby places, like the gas stations, hotels, restaurants, etc…
You can add in your most frequent places on the favorite lists.
You can see the local weather.
Make reservations for restaurants and order food.
If you get into issues with your car, you can get roadside assistance.
Geico Mobile
You have probably heard of Geico the insurance company that promises to save you money on your insurance. But, did you know that Geico also has an app that will save you money on the cost of gas?
The app allows you to find gas prices in real-time. The information on the gas prices is provided by Oil Price Information Service.
You have access to these features if you go on their website, or if you download their app and look up the gas price locator feature.
GetUpside
GetUpside is not just about gas or helping you find the cheapest gas around you, it is a broader app that helps you find great deals on different things.
For the gas savings, if you leave in Washington DC, New York, Virginia, Florida, and Maryland you can save up to 25 cents per gallon on gas.
GetUpside also provides different unique cashback money for the different deals on the app.
It's an app that will save you money on gas but also so much more! It's my favorite app to use since you can save money on so many things!
The other interesting tidbit is that when you purchase gas on your credit or debit card you can upload a receipt to GetUpside and the app will give you cashback which you can redeem through either Paypal or a physical check.
You can also save money on restaurants and grocery stores near you so I highly recommend checking out GetUpside!
iExit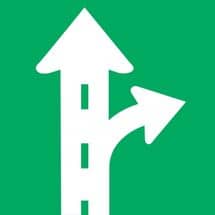 iExit Interstate Exit Guide is another app that is great for saving you money on long road trips, or long commutes. This is because it organizes your trips based on the closest exits.
It looks for food, gas, and lodging (all those things you see on exit billboards), and rates, and categorizes them based on the nearest exit.
So, you are able to see the gas prices of one exit versus another down the road and make a calculated decision on which one is better for you.
This app is also great for those looking to multitask because you can find grocery stores and gas stations at one stop if you are planning on doing multiple things at once.
Google Maps
The real OG, Google Maps also provides you with cheap gas options near you.
It's super simple to use and it can help you save money by finding the cheapest gas stations near your location.
Conclusion
Now you know how to save money on gas on a road trip with these simple tips and apps!
Road trips are a ton of fun but you shouldn't have to spend all your money on gas, so use these tips to save gas so you can use your money for activities.
If you like this post then I recommend checking out my articles on How To Get To Work Without A Car and Is A Car An Asset Or Liability?
Have any other ways to save money on gas? Do you use any of the apps listed? Let me know in the comments below!
Are you ready to take control of your money? Check out these awesome
money resources
which will help you to make and save $1,000's!
Disclosure: This post contains affiliate links which means I will earn a commission if you choose to click and make a purchase. While there is no additional cost to you, it will give us a pretty penny. Thanks For Your Support!