Cheapest Way To Move Out Of State (10 Best Tips)
Disclosure: This post may contain affiliate links and if you choose to sign up or purchase a product/service through our links we may receive a commission at no cost to you. Please read our full privacy policy for more information.
Get the best wallet-friendly tips in this excellent guide to the cheapest way to move out of state, with a treasure trove of cost-saving tips and insider tricks that will leave you ready to take on your move with ease.
Let's be honest; most moving experiences are stressful and very expensive!
Sorting, boxing, and agonizing over your belongings can be severe pain, and that could translate into a lot of dollars spent.
The good news is that we have some ideas about making this process more manageable and less costly.
Let's get the best tips on moving out of state without breaking the bank…
Get Rid Of Things Before Your Move
The cheapest way to move out of state is to get rid of things you no longer need or want before moving.
By getting rid of things, you will need to pack and move fewer things, significantly reducing your moving costs!
Not only can you save money, but you can also make money from your things by selling them.
You can then use this money to cover your moving costs, win-win!
If you choose personal relocation services, your move can become easier and smoother.
Simply, start going through those drawers, closets, boxes, etc… that have all those forgotten items… you know which ones and that sorting them out.
The key here is to be completely honest with yourself, don't say you need or want something when you haven't touched it in months or years!
Now make three piles, one for items to keep, one for things to throw away, and one for items to sell.
You should try to sell as many things as possible to make money, but realistically you will have a lot of junk that will need to be tossed, so get rid of these.
For items to sell, you have a few options, the easiest being a yard sale.
With a yard sale, you can put all the items you want to sell in your yard, and then people will stop by to purchase them.
However, with yard sales, you will most likely need to put up fliers around your neighborhood to get traffic coming in, and yard sales usually sell items for a lower price, so you won't make much.
If you want to make more money and have more time, then I recommend listing your items on selling sites such as OfferUp, Craigslist, Facebook Marketplace, etc…
With these selling sites, you will get your items in front of the eyeballs of thousands of people, so you will have a better chance of selling your item. Plus, you can sell your items across the country and ship them to people if you choose to.
So, definitely make money off of these unwanted items because it can save you a lot of money on moving costs!
Decluttering your stuff before moving is one of the cheapest ways to move out of state.
Find Cheap Packing Supplies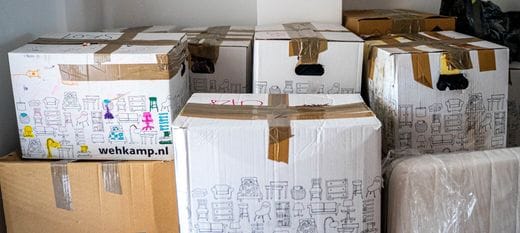 The cheapest way to move out of state is to find cheap packing supplies to use on your move.
Buying the best cardboard boxes and bubble wrap makes no sense when they will be tossed after the move.
Any boxes will work, and instead of bubble wrap, you can wrap your fragile items in between clothes or sheets to pad them up.
You can check with your local stores to see if they have any packing supplies they will toss that you can snag.
People are also getting rid of their packing supplies on sites like Craigslist and Facebook Marketplace, so check these out.
You can get cheap or even free packing supplies to save money on your move!
Start Saving Money Now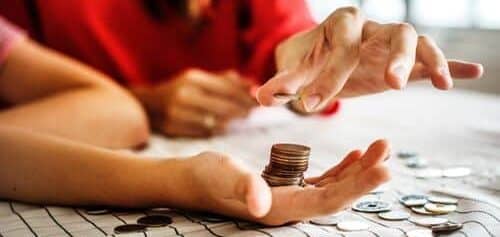 While this not be "a cheap way to move" it's best to start saving money as soon as possible.
A move can have unexpected costs and cost more than expected, so it's best to start putting some money aside now.
You can always move this money into your savings if you don't use it, but it's better to be safe!
Also, by putting money aside, you won't have to charge moving costs to your credit card, taking on debt, which is always good.
Inquire About A Job Relocation Package
If you are moving for a job, then ask the company if they offer a job relocation package.
A job relocation package is when a company provides you with financial assistance to move to a different area to take a position at a new company or change the office location at your current company.
These packages aren't too common, but it's definitely worth asking about if the move is for a job.
If you are eligible for one of these packages, you can save yourself a lot of money!
Plan Your Move During The Off-Season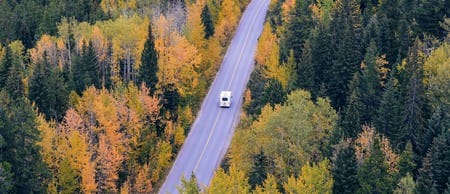 Sometimes a move is sudden, and you won't have time to plan or adjust, but if you can plan your move, do it off-season.
Moving off-season will save you a lot of money because moving companies, truck rentals, etc… are much cheaper off-season.
The most expensive time to move is during the summer because it's the busiest season due to the nice weather and kids being out of school.
On the contrary, the cheapest time to move is from September to April.
The weather is not that great, and it can be challenging for kids to move during this time, but it will save you a lot of money!
Moving rates are usually at their lowest price from September to April, so if you can plan your move's timing, take advantage of this!
Start Packing Early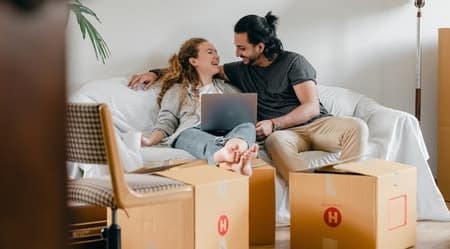 I know I am assuming that you have the luxury of time, but if this is the case, and you are lucky enough to have a big chunk of breathing room, break up this big project into smaller units.
Begin with the room that will cause the least amount of disruption if it's torn apart, then methodically and using a schedule, start to box things up.
Set aside an hour or two daily, and work in that room only. Start with the closet and move outward.
Complete the sorting and boxing process for each section before you begin another.
For example, do the closet; when that's done, tackle the dresser. Any progress will make you feel better about the move, and when you have finished one room, it will look so peaceful and ready to go that you will be anxious to tackle another area.
Figure Out the Logistics Of Your Move Out Of State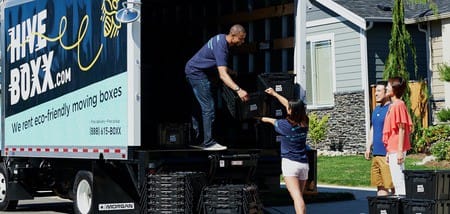 Moving out of state isn't easy, and it can be costly if you don't plan it right!
Before you figure out how to move all your stuff to another state, sort everything out!
If you don't sort everything out, you will be taking a lot of junk, and more stuff means more cost, so be careful.
There are a few options to choose from when moving out of state:
Standard Old-School Movers: they'll move all your furniture and load your boxes.
Local Movers: This option may be better if your move is within the same city.
Rent-A-Truck: Get the truck, load it, and move it yourself.
Rent-a-Truck but get help: Look on Craigslist for people who will help load and unload your truck.
Friends and Family: Remember you may be disowned with no friends by the time you get your move done if you choose this option.
Cube: We like this one. Get a cube delivered to your door. Fill it with your stuff, and then deliver the cube to your new place. Consider loading help on both ends.
Use a semi-truck service: like the cube, but you load a big trailer, and they drop it at your new location.
Take Public Transportation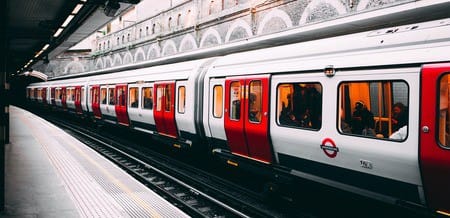 Taking public transportation is the best option if you really want to save money and don't have much to move.
If you have a lot of stuff to move with, then this is not an option for you, but if you only have a few boxes, you can load them onto a cross-country train and be on your way.
It's definitely the most fun or easiest option, but it is the cheapest, so weigh your options and see if this option will work for you.
Think About Downsizing In The Next State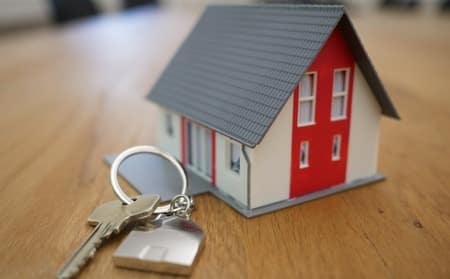 If you found that you had so much junk in your place that you got rid of, then did you really need all that space after all?
When someone has a place that is too large for their needs, they often fill it with unneeded and unwanted items.
So, hopefully, you are getting rid of all these items to make some extra money.
However…
The real cost savings will be from getting a smaller place than your previous one, if possible.
Of course, this only works for some due to family size or future family growth, but consider if this will work for you.
Downsizing is a great way to save money for your move and for years to come, so it's a great option.
Moving Out Of State Checklist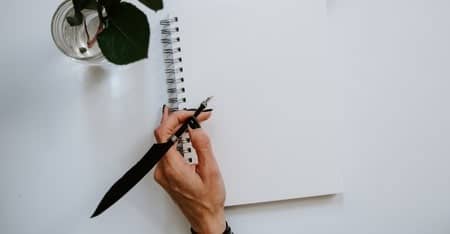 With these tips, you are ready to move out of state in the cheapest way possible.
Below is a quick checklist for your move that I recommend using…
4 Weeks Out
Make an inventory of everything to be moved.
Sell or donate any unwanted or unneeded items.
Get an arrangement for a moving company or truck.
Contact the insurance company to transfer policies (life, homeowners)
Review Tax deductions on moving expenses.
Request change of address kit from post-office
Prepare a list of friends, business firms, and personal accounts who should be notified.
2 Weeks Out
Purchase any moving supplies
Make an appointment with a service technician to prepare major appliances for shipment (i.e., plumber, electrician)
Have rugs and draperies cleaned and leave wrapped when returned
Obtain a written appraisal of antique items to verify the value
1 Week Out
Check furniture for dents and scratches
Label items you need to access easily
Clean out the refrigerator/plan to defrost and dry day before the move
Drain equipment: water hoses, propane tank, gas/ oil lawnmowers
Schedule to have utilities turned on at your new home
Make a plan to transport houseplants
Confirm travel arrangements for pets and family
Day of the Move
Designate boxes and items as "last load" items.
All loose items are packed in boxes.
All electronics are unplugged from a power source. Plasma TVs should be unplugged the day before so they are at room temperature on move day.
All pictures are removed from the walls.
All boxes are labeled with their destination room in your new home on the top and sides of each box.
All heavy and breakable items are removed from dressers and desks.
All contents are removed from appliances.
All items are removed from the top of the furniture
All linens are removed from beds.
All rooms, closets, and cabinets have been checked.
Disassemble bedroom sets to save time.
Feel free to adjust this checklist to fit your needs best, but make sure you give yourself enough time to prepare for your move.
Conclusion
With these tips, you now have a guide on the cheapest way to move out of state.
If you map out your entire move, from the first step to the last, you'll enjoy many savings, and you won't be up against the clock and shoving random items into garbage bags on your way out.
Take your time, and you'll reap the saving benefits!
If you like this post, then I recommend my posts on Decluttering Before Moving and How To Save Money In An Apartment.
Have any other cheap ways to move out of state? Let me know in the comments below!
Are you ready to take control of your money? Check out these awesome
money resources
which will help you to make and save $1,000's!
Disclosure: This post contains affiliate links which means I will earn a commission if you choose to click and make a purchase. While there is no additional cost to you, it will give us a pretty penny. Thanks For Your Support!