How To Save Money In An Apartment
Disclosure: This post may contain affiliate links and if you choose to sign up or purchase a product/service through our links we may receive a commission at no cost to you. Please read our full privacy policy for more information.
If you want to know how to save money in an apartment, this is the article for you.
Saving money is always a good thing and as an apartment renter, you can use some easy methods to save money so stick around.
Whatever your goals are, such as purchasing a house or moving to a different location, saving money can help you attain your goals.
Saving money is awesome! It gives you more freedom and it will free you from the rat race!
As an apartment renter, there are many different ways that you can use to save money.
Check out these money hacks for apartment renters…
Know What You Can Afford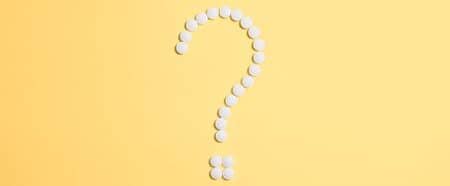 If you really want to know how to save money in an apartment then you need to know what you can afford.
It sounds like such a simple concept but the fact is many people spend more than they can afford which leads them to be in debt!
If you are looking to move into a new apartment then make sure it's one that you can afford or if you are already in an apartment, if you can't afford it then it's time to move.
All of your money shouldn't be going towards rent and bills so choose the right apartment that is affordable so you are able to save money.
There are many reasons why someone would want to save money such as building an emergency fund, purchasing a house, invest, etc…
No matter what your reason for saving money might be, you won't able to reach your goals if you are putting all your money towards rent and bills.
So, you should definitely do your research and find the right apartment for you that won't break the bank!
Don't just go for the first apartment you see or the one that pleases the eye the most, calculate how much it will cost and if it fits within your budget.
Choose Your Apartment Wisely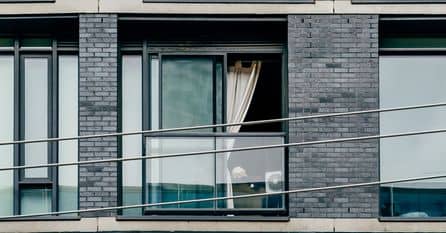 This topic feeds off the topic above but there are other things you should consider other than rent when choosing an apartment.
If you are able to take your time searching for an apartment then there are a few things to look out for to narrow the search, as well as save you money in the long term.
Aim for an apartment that is within walking distance of your job or a short hop using public transport.
You shouldn't waste your money on commuting to work every day, aim to save that money instead.
Choose an apartment that's in the center of the building, rather than on the outside or very top.
By choosing an apartment more in the center of the building your apartment will be more insulated which will help you save money on heating and cooling.
Try not to get a basement apartment because they tend to have more moisture which can lead to mold growth.
These are just a few little-known tips on how to save money in an apartment but these are the types of things you should keep in mind before you end up spending too much money.
Purchase Used Furniture
One of the biggest expenses when moving into an apartment is furnishing it but it doesn't have to cost you an arm and a leg.
There is no need to purchase new furniture, you can find great deals on used furniture that are in good shape at thrift stores, Facebook Marketplace, Craigslist, LetGo, etc…
There are many great and cheap options you can find from these sites and apps so definitely look around and choose the best deal for you.
When you move into an apartment there are a lot of expenses that you don't really think of such as furniture, appliances, kitchenware, decorations, etc…
So make sure you budget for these items and are not going broke!
Use Cash Back Apps For Shopping

Going off the topic above, there are many things you need to buy when moving into an apartment and just living in an apartment so you want to make sure you are getting good deals on your purchases.
You can't buy everything second hand so yes, you will still need to go grocery shopping and buy household items at stores.
But this doesn't mean you have to spend your money wildly, you can use cashback apps to pretty much get rewarded for shopping.
Cashback apps are free services that give you money for shopping at certain stores and they even offer many awesome deals and coupons!
You can use an app like Rakuten which partners with 1,000's of stores to get cashback easily.
I also recommend checking out Ibotta which is the best cashback app for grocery shopping where you can get $100's to even $1,000's in cashback!
One of my favorite cash back apps to use is Dosh where you just link your debit and credit cards to the app and you get cashback automatically when you make purchases with the card.
Cashback apps are an awesome and super-easy way to save money so I highly recommend utilizing them!
Get A Roommate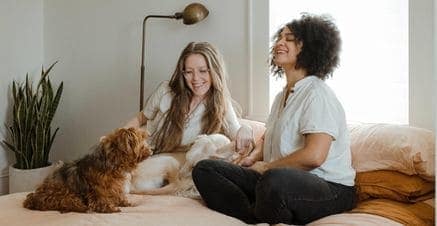 One of the best money-saving tips when living in an apartment is to split the cost with a roommate.
If you have a friend or family member that is looking for a place then have them join you so you both can save money!
You can also check out apps like RoomieMatch, Roomie, Roomster, etc… to find reliable roommates.
You can instantly increase your savings potential by getting a roommate or two because you will be splitting costs with your roommate.
I know you might want to have a space for yourself but if you sacrifice this just for while you can save a lot of money that will help you achieve your goals faster.
Save Money On Your Electricity Bill
There are lots of ways you can save on your bills and most likely one of the most expensive bills will be your electricity bill.
You can use some easy tips to save money on your electricity bill so let's check them out…
Switch over to LED bulbs, energy-efficient LED bulbs will help you save money on power as they don't use as much of it as traditional light bulbs.
Shorten the dryer time for your clothes, many people leave the dryer on for too long which is not necessary and this can lead to an increased electricity bill.
Plug most of your appliances into a power strip so you can flip a switch and turn them all off. Even though you might not be using them, they still use standby power which will cost you money.
The easiest tip is to simply turn off lights, the TV, computer, etc… when you aren't using them so you can save money.
Use the seasons to your advantage, when it's cold just open up the curtains during the day and let the sunlight warm the rooms.
On hot days, just close the curtains to keep the heat out so you don't need to crank the AC all day.
Just be frugal with the electricity, gas, and water so your bills don't come creeping up on you and you will thank yourself later on!
Cook More Often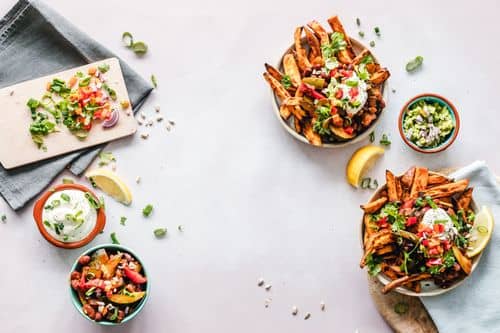 This one is pretty much a beaten-to-death way to save money but it always holds true.
Food is one of our biggest expenses so you should constantly look for ways to save money on food whenever you can.
It's no secret that cooking at home is much cheaper than buying food every day!
Plus, it's healthier to eat a home-cooked meal rather than eating out.
Try your best to cook more at home and also hang out with friends and family at home to save money. You can still go out once in a while to keep your sanity.
Also, you can eat less meat to save money on your food costs which is also healthier for you.
Plus, remember to use Ibotta which is a cash-back app that can help you save a lot of money on food!
If you sign up to Ibotta with my link you can get up to $20 for free so I highly recommend checking it out!
It's a simple way to save money on rent and you will also be healthier.
Cut Out The Unnecessary Spending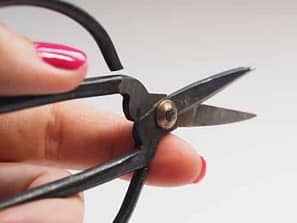 We all have things we spend money on without even realizing it but what we don't realize is that these expenses can be cut out without having a negative impact on your life.
Just review your spending and cut out the expenses that you don't need or bring you much joy. For example, you can cut out the Starbucks coffee every morning and you can save $100's each year!
I know… I know… a personal finance blogger telling you to stop buying coffee?! This is just one example and if Starbucks is the highlight of your day then definitely keep it.
The point here is to find expenses that can be cut out with little to no impact on your quality of life.
Maybe you are paying for a subscription you don't really use or you are buying take-out frequently, these are things you can easily cut out to save money.
If you want to find easy ways to save money then I recommend using Trim and Rocket Money which are awesome money-saving apps.
Trim and Rocket Money are great ways to easily save money since they analyze your spending for you and then give you easy ways to save money!
Conclusion
These are the best ways to save money in an apartment!
Some of these money-saving methods are specific to those who live in an apartment but others are general money-saving methods everyone can use.
No matter if you live in a house or an apartment, you should be constantly looking for ways to save money and these tips will help you do so.
If you liked this post then I recommend checking out my posts on How To Live Rent Free: Unique Methods and Super Frugal Living Tips You Need To See.
Do you use any of these methods to save money? Have any other ways to save money in an apartment? Let me know in the comments below!
Are you ready to take control of your money? Check out these awesome
money resources
which will help you to make and save $1,000's!
Disclosure: This post contains affiliate links which means I will earn a commission if you choose to click and make a purchase. While there is no additional cost to you, it will give us a pretty penny. Thanks For Your Support!