How To Live Rent Free: Unique Methods
Disclosure: This post may contain affiliate links and if you choose to sign up or purchase a product/service through our links we may receive a commission at no cost to you. Please read our full privacy policy for more information.
If you want to know how to live rent free or at least cheaply then this is the post you have been waiting for.
Let's be honest, a little piece of you dies every time you pay your rent or mortgage. Nothing puts a damper on your mood quite like signing away a big chunk of your paycheck.
The reality is, rents have risen dramatically in many areas recently. Home values are rising quickly and this translates to higher mortgage payments that many homeowners pass on to their renters, raising the area's rental rates.
Imagine how much money you could save if you could eliminate the cost of rent for just one year?
You could pay for school, save up a down payment for a home, or buy a car with cash. It could make a huge difference in your future net worth. Life-changing stuff.
The reality is that there are lots of situations where you can negotiate free rent. The key is that you will most likely have to offer something in return.
I suppose that makes it "traded" rent rather than free but the net effect on your bank account is the same.
You will probably have to hunt for these deals as they're often not advertised.
Let's keep going to see how to live rent free or at least cheaply…
Manage An Apartment Building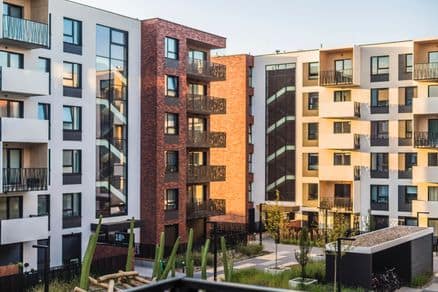 There are big investors who purchase apartment buildings to make money from renters but they don't really want to deal with the day-to-day issues that arise.
All apartment buildings must be managed and you can get a job as a property manager in an apartment building to live rent free or at a very reduced rate!
This is a great option for those who are flexible with their work situation or someone wants to try out a different career.
Of course, it's a job, and you might end up having to deal with midnight water leaks and other such things!
It can be stressful at times dealing with upset tenants but the benefits greatly outweigh the downsides.
Plus, another benefit is that you are saving money on commuting to work since you are essentially working at home and the most commuting you will do is walking around the building.
According to Glassdoor, the average salary for a property manager is $54,986 which is not bad at all and you are saving money on rent and commute!
To find a job as a property manager check jobs sites and classified ads. Also, check with property management companies to see if there are any open positions available.
Live With A Relative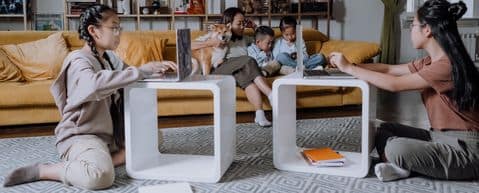 If you really want to know how to live rent free or cheaply then consider staying with a relative or guardian.
I know… I know… You may not want to move home with your parents or another family member but it's one of the best ways to live rent free or cheaply if you are stuck in a pinch.
No, I am not suggesting living off of your family members forever, just until you save enough money to get your own place.
Plus, you should contribute something, if you can't pitch in for rent or bills then help out around the house to give back.
This is one of the best options on this list because you will be staying with a family member that most likely understands your situation.
Of course, you need to contribute in some way and you should let whoever you are staying with know how long you plan to stay so there isn't any awkwardness.
House-Sit In Exchange For Free Rent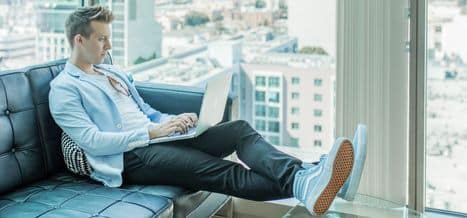 An awesome method that you can use to live rent free for some time is to house-sit for people who are leaving their home for a set amount of time.
Many people want their homes cared for when they're on vacation or away for some time for whatever reason.
This method of being a house sitter might not work year-round, but it certainly could help bridge a gap where you need accommodations.
It might be possible to find full-time accommodations in a guest-house or suite. You can also offer this as a service and get paid!
One way to find these positions is to ask around and let people know that you will house sit for them if needed.
I also recommend checking out well-known house sitting platforms like Trusted House Sitters, House Sitters America, and Mind My House.
This is a great way to live rent-free while getting paid (for some time at least)!
Become A Caretaker For Pets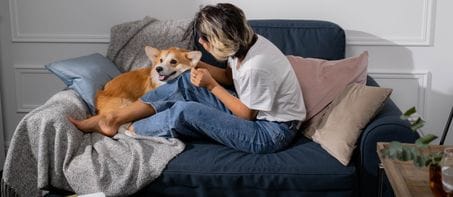 We went over becoming a house-sitter earlier but another similar method that you should consider if you want to live rent free for some time is pet sitting.
If you are a pet lover then this is the perfect gig for you!
Pet owners don't like leaving their pets alone when they travel.
There is an opportunity here for you to pet-sit in-home while the owners are away.
This is a service that you could advertise on Craigslist but if you use Craigslist be careful who you get involved with.
The better method that I recommend using is Rover which is an awesome platform!
With Rover, you can find pet-sitting gigs easily where you stay in someone else's home rent free and get paid to take care of pets!
All you need to do is sign up for a free Rover account and then start landing gigs, it's that easy.
You can even pair this up with house sitting so you can get even more time living rent free, not only that but getting paid for it!
Work In Exchange For Accommodation
Another method that you can use if you want to know how to live rent free is to work in exchange for accommodation.
You might find a work-for-accommodation arrangement on a farm or orchard or any other place that requires labor.
You can also find work for accommodation through an organization such as WWOOF (Willing Workers On Organic Farms).
There are some other organizations you can use as well so do your research to find the best option for you.
Plus, there are many places around the world that do this so you can live in another country for free in exchange for work so you can travel!
The downside to this method is that since you are getting free accommodation for your stay, you most likely won't be paid or your payment will be very low.
So, just make sure this option is right for you before you jump straight into it.
Negotiate Living Expenses Into Your Wage

If you're relocating for a job, why not negotiate your living expenses into the new salary?
This will obviously be easier for those who have high-demand skills. It can't hurt to ask!
If you're in high demand for a job that would require a major commute or would require you to relocate, propose that the company provide you with accommodations nearby.
It's a long stretch for most jobs but it's definitely worth a shot!
Just negotiate as much as you can and while you might not get your rent fully paid you might get a stipend to go towards your living cost.
Become A Live-In Nanny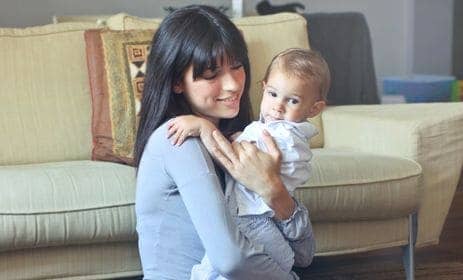 An awesome job you can do that will allow you to live rent free is to become a live-in nanny.
Naturally, this would be best suited to somebody who likes kids and you will have to be willing to be flexible and get up late at night if the baby or kids need help.
If you could find somebody who requires a nanny during hours when you're available, this can be a great opportunity.
Daycare is really expensive and can be cost-prohibitive if you have more than 2 children. Many parents are looking for alternatives.
You will get paid for being a nanny which can be a great income and you will get to live rent free and will save money on commuting also.
If you don't mind working with kids then I recommend checking job sites like Care.com, Sittercity, Urbansitter, etc…
You can also get further certified in things like first aid to stand out amongst the competition.
Couch Surfing

An option to consider that might not be the most comfortable option on this list but you can stay somewhere for very cheap is couch surfing.
This may not suit everybody, but if you're traveling or just adventurous, you can couch surf your way through the world.
Check out CouchSurfing.com for places to stay. People on that site make their homes available to couch surfers with the idea that someday you might pay it forward to somebody else.
Of course, this method doesn't allow you to stay at someone's house for months, it's really good for a week or two but it's definitely not a long-term strategy.
You can jump from place to place on Couchsurfing but this can be a hassle and there is no guarantee that you'll find a place in time for the location you are in.
I recommend pairing this up with other methods on this list so you have a backup plan in case you can't find a place on Couchsurfing in time.
Work At A Hostel In Exchange For Accommodations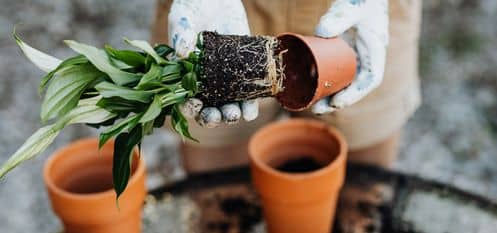 This is similar to the method above where you work somewhere in exchange for a stay but this is specific to hostels.
It's common for hostel employees to be offered free accommodation in exchange for work.
This can be a great deal for travelers or even students.
In large cities, rent can be outrageous, and working part-time at a hostel may be your ticket to a manageable budget.
Check out sites like Worldpackers.com to find hostels that offer places to stay for free in exchange for some work.
Most places only need 20 – 30 hours of work a week and sometimes less so you also get to enjoy your time touring!
Now, Worldpackers is a volunteer site so you will not get paid for your work, you will just get a free stay and sometimes other perks depending on the hostel.
There might be some opportunities out there where you will get paid as well but since you are getting a free stay it will be a small salary so you might have to find other ways to make money.
If you don't want to go through a site like Worldpackers you can call hostels in the city you want to stay in and ask about opportunities.
You can also connect with other travelers on forums or social media and find out where they've found free accommodations.
Invest In A Duplex Or Triplex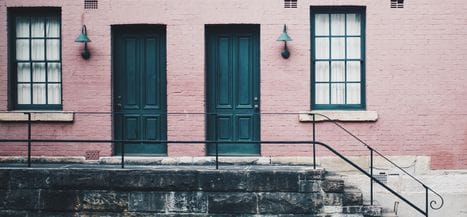 If you want to know how to live rent free for the long term then one of the best options that I recommend looking into is to invest in a duplex or triplex.
A duplex or triplex is simply a two-family or multi-family home.
So, you live on one side and you rent out the other sides/floors to tenants.
Yes, this will cost you money upfront but it will have great benefits in the long term!
You will use the income from your tenants' rent to pay down your mortgage so you are essentially living rent free.
Live In An RV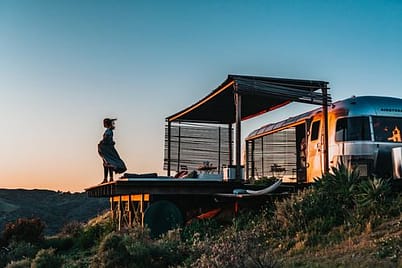 If you want to be freer and not tied down to a specific location then living in an RV might be right for you.
You will have to get used to living in a smaller space and give up the luxuries that an apartment or house offers but it's a trade-off if you want to live the nomad life.
Now, this is not a free option because living in an RV still comes with expenses and you will have to pay a fee for parking it in RV parks but it's much cheaper than renting an apartment or house.
It's an option work considering and if you want to learn more about living in an RV then check out my post on the pros and cons of RV living from bloggers who actually live in an RV!
Get Roommates To Cover Your Rent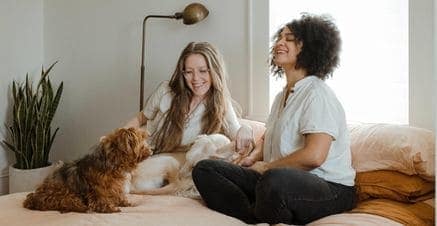 A pretty sneaky way to live rent free is to get roommates to cover your rent.
It might feel a bit unethical but there is nothing wrong with this because you are giving someone a place to stay in exchange for them paying part of the rent.
Now, if you want to pay no rent then you will have to get 2 or 3 roommates to have them split the rent up.
You have to decide if this is right for you, roommates mean less personal space so it might be better just to pay the rent yourself but that's up to you.
It's definitely an option to consider so if you have some friends or family members looking for a place to stay then offer them to become your roommate and see how it works out.
Conclusion
Now you have multiple methods on how to live rent free so make sure you go over every method and do your research before jumping into it!
Like most things in life worth doing, finding a free rent arrangement probably won't be easy.
It is fairly simple, however, and there are always great opportunities out there for those who are willing to put in the work to find them.
If you liked this post then I recommend checking out my posts on How To Save Money In An Apartment and 42 Money Saving Hacks To Save Money Easily.
What do you think about these methods on how to live rent free? Have any other tips to add? Let me know in the comments below!
Are you ready to take control of your money? Check out these awesome
money resources
which will help you to make and save $1,000's!
Disclosure: This post contains affiliate links which means I will earn a commission if you choose to click and make a purchase. While there is no additional cost to you, it will give us a pretty penny. Thanks For Your Support!