Best Amazon Hacks To Save Money
Disclosure: This post may contain affiliate links and if you choose to sign up or purchase a product/service through our links we may receive a commission at no cost to you. Please read our full privacy policy for more information.
I'm sure you use Amazon from time to time to purchase things but did you know that you can use Amazon hacks to save money?!
Yes, there are a few hacks that you can use on Amazon to save money and we'll get into them soon.
Firstly, just a little background information, Amazon was founded in 1994 and since then it has become one of the largest retailers in the world.
With their super-fast delivery times, excellent customer service, and a wide variety of items it's no surprise how large this company has become.
They even sell their own products now and maybe in the future, they may even use drones to deliver your packages within 30 minutes.
Customers of Amazon are there to get the lowest prices, as Amazon typically beats their competitors, but there are ways to save even more money on Amazon!
Let's get straight into these Amazon hacks to save money…
Use Subscribe And Save

One of the best Amazon hacks to save money is to use their subscription feature.
This innovative program allows you to get regular shipments of household items like diapers, shampoo, and laundry soap to name a few.
When you subscribe, you will get up to 10% off on your first four subscriptions, and if you have 5 or more subscriptions on any given month that gets bumped up to 15% off everything!
This works great for items you find yourself constantly purchasing like pet food, cleaning products, personal hygiene products, etc…
On top of that, you'll get free shipping and you can cancel or adjust your subscriptions at any time.
Save Money With Amazon Coupons

Another great hack to save money on your Amazon purchases is to use Amazon coupons.
Yes, Amazon provides coupons to use on various items to get a discounted price!
However, there are some catches…
Most Amazon coupons require you to use the subscribe and save feature discussed earlier and the coupon only applies on the first delivery in the subscription order.
There are several coupons that you can use without subscribing for orders so just look around to find some good discounts!
All you need to do is find a coupon for an item that you'd like to purchase and then click on the clip coupon button and when you go to check out the coupon will be automatically applied.
It's one of the easiest Amazon hacks to save money so make sure you check out the coupons section on Amazon for some awesome discounts!
Amazon Deals
A really great way to save money on Amazon is to check out what deals they are offering.
We all know the Black Friday and Cyber Monday deals but Amazon constantly has deals on products and it's worth keeping an eye on.
These hand-picked deals offer popular products at steep discounts. When I recently went on Amazon I saw a deal for an Otterbox iPhone case at 67% off.
The catch is that there are a limited number of items and a limited time in which the deal is valid, so if you see something you want, snag it quickly.
Now, I didn't need the phone case so I didn't purchase it but if you need something or really want something then check out what deals Amazon has.
Speaking of not purchasing things, one really important thing to remember is that you should never purchase an item just because you are getting "a good deal" on it!
Only purchase things you need or absolutely want because you can save 100% of your money by not purchasing unneeded or unwanted items.
Watch Out For Price Fluctuations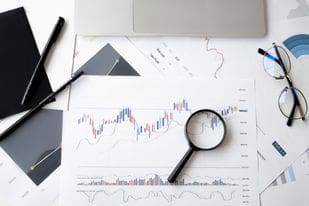 One of the best Amazon hacks to save money is to look at price fluctuations for items before jumping in for the purchase.
Based on supply and demand, the prices of goods on Amazon change frequently.
Sometimes, prices change on an hourly basis. You can use this to your advantage by putting the items you want in your cart and clicking on "save for later".
You'll be able to then track price changes in your cart to get the best deal possible.
Some users also claim Amazon drops prices on items added to the cart after a few days to entice you to purchase them.
If you really need an item now, go ahead and purchase it. If the price drops within 7 days of the delivery date, Amazon will refund the difference, so long as you let them know.
I know what you are thinking, who the heck has the time to watch price movements for all these items on Amazon?!
You are totally right and that's why there is a free tool built just for this!
To better track Amazon's price fluctuations, use the price history tool available at CamelCamelCamel.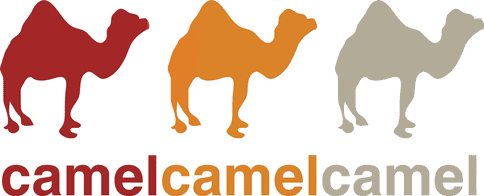 This way you can see if the item is on a price increase trend, price decrease trend, etc…
With CamelCamelCamel you will see if it's the right time to buy the item or not, plus you can set up price alerts to get notified via email when a price drops to a certain value.
Shop At Amazon's Outlet Store

A lesser-known way to save money shopping on Amazon is to use their outlet section.
Most people don't know that Amazon has an outlet store. Just like other brick-and-mortar shops, Amazon uses its outlet section to get rid of old inventory and make room for new products.
This is where they list all their overstocks, closeouts, and clearance deals. You can get up to 70 percent off of jewelry, electronics, and apparel here.
You can get some really awesome items for a huge discount on Amazon Outlet so I highly recommend checking it out!
Shop Amazon Warehouse Deals
Another section of Amazon that isn't really well known or utilized is the Warehouse section.
If you don't mind buying used, refurbished, or open box items, then shopping at Amazon's warehouse is just for you.
Items that are in the warehouse are:
Damaged box items. Sometimes the box an item comes in gets damaged, which makes the item no longer new.
Store returns. Ever wonder what happens when you change your mind and return a product? They end up here. The box has been opened, but the product is still in like-new condition.
Refurbished. Items that are returned because they don't work are fixed and re-sold. They are tested to work before being given the green light to be re-sold.
The items purchased here are all backed by Amazon's return policy, so you should have no fear if you end up with a lemon.
These items are most likely in perfect or really good condition so it's definitely worth checking out!
Get Amazon Prime

This might be a strange hack to put on this list because you have to spend money to get Amazon Prime but it can actually be worth it for you.
If you shop on Amazon frequently then an Amazon Prime membership will actually end up saving you money!
For one annual fee, you'll get free 2-day shipping on thousands of items, a free Kindle book to borrow each month, and free streaming of thousands of TV shows and movies.
With Amazon Prime, Subscribe and Save items also get a boost from 15% off up to 20% for 5+ items in any given month.
Since the average shipping cost is $4, just 2 or 3 purchases a month will make the membership pay for itself.
If you don't use Amazon frequently then Prime might be worth it for you but if you do use Amazon a lot then you should definitely consider getting Prime!
Buy An Amazon Gift Card For A Discounted Price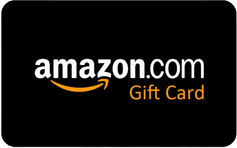 One of the best Amazon hacks to save money is to buy Amazon gift cards at a discounted price!
Let me explain…
Many people get gift cards they don't want and while Amazon is a very popular gift card that is used frequently, there are still people who rather have cash.
So, they sell their gift cards online in exchange for cash. Now, no one will purchase a gift card online when they can just use the money they have so to make sales these gift cards are sold at a discounted price.
For example, you can purchase a $25 Amazon gift card for $20 and you just got an extra $5 to spend on Amazon for free!
You can find discounted Amazon gift cards at CardPool, ABCGiftCards, GiftCardGranny, and Raise.
It is worth noting that Amazon gift cards sell out frequently on these sites so you might have to check a few times before you get to purchase one.
I also recommend using this hack for other retailers you shop at frequently such as Walmart, Target, etc… because any discount is better than no discount!
Use Cashback Apps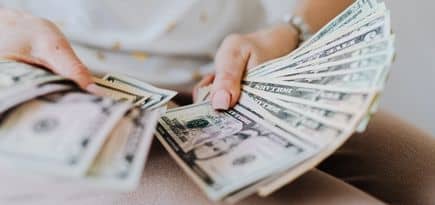 Another great hack to save money on Amazon items is to use cashback apps.
If you don't know what cashback apps are, they are apps/services that will give you a certain amount of money back (a percentage of your spending) for shopping at a retailer like Amazon through their app or website.
Some popular cashback services are Rakuten, Dosh, Drop, and TopCashBack.
All you need to do is instead of going directly to Amazon.com you will go to the cashback service website, for example, Rakuten, and then look for Amazon and open it from there.
You will then be taken to Amazon where you will shop like you normally do and then you will get cashback, it's that easy!
Some cash-back services also offer a browser extension that you can add to Chrome, Safari, or Firefox to make getting cash back even easier.
The best thing about using cashback services is that you can use them with other methods on this list to save even more money!
For example, you can use Amazon coupons with cashback apps or use discounted gift cards with cashback apps.
Whenever I make a purchase at Amazon, I use a cashback service like Rakuten or Drop to get cashback on my purchase. It's free and easy to do so why miss out on these savings!
Use Your Rewards Credit Card

Another money-saving Amazon hack that is closely related to using cashback apps is to use your rewards credit card.
By using your rewards credit card for purchases on Amazon, you'll earn something back for your purchases, whether it be airline points, hotel points, cashback, etc…
The amount of rewards you will gain depends on which credit card you have so just make sure it's worth it before using your credit card wildly.
It's a great way to save money on Amazon but it is like playing with fire because if you don't pay off your credit card balance each month you will accrue interest which will most likely be much more than what you are saving.
So, just make sure you are paying off your credit card each month if you choose to use this method.
You can also use this method with cashback apps to double-dip in rewards!
It also works well with other methods like Amazon coupons and the Subscribe & Save feature.
Amazon Store Card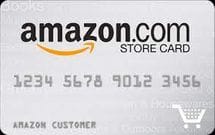 Since we talked about using rewards credit cards earlier it's only right to mention the Amazon store card.
If you live by Amazon and make most of your purchases through Amazon then the Amazon store card might be right for you, if not then I recommend skipping out on this one.
It is a credit card that charges interest so if you are not comfortable with paying off your credit card balance on time then use other methods on this list.
The good thing about the Amazon store card is that you get a $60 Amazon gift card when approved, there is no annual fee, you get financing options for bigger purchases with 0% APR, and you get 5% cashback on every purchase with a Prime membership!
5% cashback on every purchase is a huge benefit because these savings will definitely add up!
Just remember that you will need a Prime membership to get the 5% cashback.
The Amazon store card offers some great benefits but at the end of the day it is a credit card and you have to decide if it's right for you so do some research to see if it's a right fit.
Amazon College Student Discounts

You probably know about this already and if you are not a student then this does not apply to you but if you are a college student then this is for you.
Amazon offers huge discounts to college students that you should definitely take advantage of!
With a .edu email address, you can get 6 months free of prime, yes, free! This means free shipping and free Prime Video for entertainment.
Then after the free 6-month trial, you can get Prime for half of the normal price!
Amazon also offers a bunch of deals and discounts on items and services so if you are a college student I highly recommend taking advantage of this perk.
Get Refunds Or Credits Automatically

Have you ever purchased an item on Amazon and the item drops in price a few days later or have you ever had an extremely late delivery?
I'm sure you have, these things happen but did you know that you can be compensated for these things?!
That's right, Amazon as well as other retailers have policies set up that is in the fine print where you can be compensated for late shipments or a drop in an item's price soon after you purchase it.
Now, I know nobody reads through the fine print and will go through all of this trouble to get a refund or credit but you don't have to.
There is a free service called Paribus that will do all the work for you and get you the money you deserve!
Paribus is a completely free and secure service offered by Capital One Bank that will scan your email for orders and then keep track of them.
If it is found that you can get money back for a certain policy the company has then Paribus will work to get you the money, it's that simple!
All you need to do is set up a free Paribus account and then link your email account so it has access to your receipts and orders.
Paribus works great for Amazon and a bunch of other retailers too so I highly recommend checking them out!
Get Free Or Extremely Discounted Items On Amazon

Did you know that there is a way to get free or up 90% off of items on Amazon?!
I know, it sounds too good to be true but there is actually a way to do this and it's not a scam.
There is a service called Rebaid that partners with Amazon sellers so the sellers can get more noticed and make more sales.
The sellers offer rebates for their products through Rebaid and after getting the rebate you will either get the product for free or extremely discounted.
If this sounds confusing, let me break it down for you…
First, you sign up for a Rebaid account here, it's completely free! Then you browse Rebaid for items that you need or really want and you will see the original price of the item plus the discounted price after the rebate.
You will then need to click on redeem the offer and then you will be taken to Amazon to make the purchase, after you purchase the item copy the order number and paste it into Rebaid and that's it.
Rebaid will then process the rebate and you will get your money in a few days via check or direct deposit!
So, yes, you will need to purchase the item at full price but Rebaid will provide you a rebate, just like a cashback service.
Rebaid also offers coupons too! You can go to the discount codes section in Rebaid and see all the items that have discount codes available.
I highly recommend checking out Rebaid since it's a free service that can save you a lot of money on Amazon!
Use SnagShout For Amazon Products

Another awesome service that is similar to Rebaid where you can get free or discounted Amazon products is SnagShout.
SnagShout works a bit differently than Rebaid though, with SnagShout you can get items for free in exchange for feedback on the item.
So, you will need to complete a short survey on the product for sellers to review to get your cashback. The responses should be genuine, you will be paid regardless of viewpoint on the product.
There are other actions you might have to complete like adding a review on Amazon, doing a video review, uploading photos, etc…
Most of the items on SnagShout are new items that Amazon sellers are trying to get noticed so they will give you a free item to review!
SnagShout also offers coupons that you can use to get discounts on products.
I recommend checking out SnagShout to get some free or discounted items from Amazon!
Conclusion
These are the best Amazon hacks to save money right now!
As you can see from the list, there are many hacks to save money on Amazon so you need to use the method that works best for you.
Plus, remember you can use multiple methods on this list together to maximize your savings (this is what I recommend doing)!
If you like this post then I recommend checking out my posts on 11 Best Buy Now Pay Later Apps To Use Right Now and How To Save Money Each Month (27 Little Known Ways).
Do you have any other Amazon hacks to save money? What hacks have you used? Let me know in the comments below!
Are you ready to take control of your money? Check out these awesome
money resources
which will help you to make and save $1,000's!
Disclosure: This post contains affiliate links which means I will earn a commission if you choose to click and make a purchase. While there is no additional cost to you, it will give us a pretty penny. Thanks For Your Support!