22 Best Online Jobs For College Students
Disclosure: This post may contain affiliate links and if you choose to sign up or purchase a product/service through our links we may receive a commission at no cost to you. Please read our full privacy policy for more information.
If you are looking for the best online jobs for college students, then look no further than this article, where you'll find the best ways to make money online as a college student.
College students are usually very busy, so they look for an easy job that they can do to make money while focusing on studying for their careers.
Getting an online job is perfect for college students; they get to work from home without wasting time commuting.
The additional money you can make can help decrease the number of student loans you might need.
It can also serve as the income to cover your cost of living expenses or perhaps even start investing or saving for future life expenses like an emergency fund, home, wedding, and so on.
Now, let's get straight into the best online jobs for college students…
Freelance Writer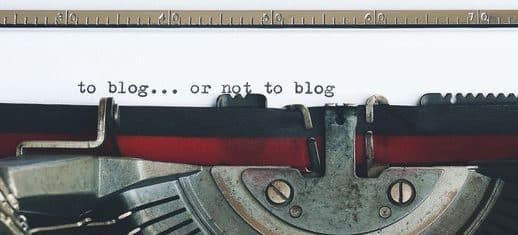 A great job you can do as a college student from the comfort of your home is freelance writing.
As a freelance writer, you will write articles for media companies and bloggers to earn money.
The great thing is that you don't need much experience to start, and you get to work from home!
All you have to do is reach out to bloggers or media companies to see if they are hiring any freelance writers.
You can also check freelance sites like TaskRabbit, Upwork, Guru, etc… to see if they have any listings.
If you want to make a lot of money with freelance writing and stick with it for some time, I recommend investing in this course.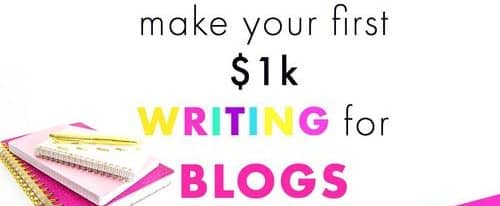 This course will teach you all you need to know about freelance writing and how to land high-paying jobs, so it's worth checking out!
Web Developer
If you are tech-savvy, then a great online job you can do as a college student is to become a web developer.
A web developer is someone who builds and fixes websites for business owners.
So, you can work for small businesses, bloggers, etc… to build their websites to their liking.
You will need to know how to use website builders like WordPress, Wix, Squarespace, etc… but they are pretty easy to figure out if you are eager to learn.
It also helps to know some HTML and CSS to further your skills, but it's unnecessary for most jobs.
If you want to learn more about website designing, then I recommend checking out this course to learn more.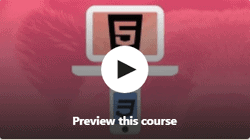 This is a perfect college job for those going into the IT field, and you get to work from home!
Proofreader
If freelance writing is not a job you'd like to do, but you would still get into the writing business, maybe proofreading is right for you.
Proofreading is simply editing written text to ensure that the spelling and grammar are correct.
It's a straightforward online job that you can do as a college student, and it's done 100% from home!
You can check job posting websites for proofreading jobs available.
If you want to become an expert proofreader, I recommend taking this course.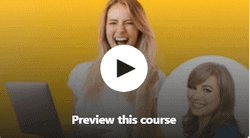 This course will teach you everything about proofreading, so I recommend checking it out.
Video Editor
Another great online job for college students is being a video editor.
A video editor is pretty self-explanatory; it's just someone who edits videos for content creators.
This can be YouTubers, Instagram videos, Facebook videos, TikTok, etc…
You might be thinking that you should be a content creator to make money instead of working for them.
This is a possibility, but content creation takes a lot of time and patience, and there is no guarantee that you will make money.
As a video editor, you provide a service for someone, so you will get paid immediately, which is better for college students.
Make Money In Between College Classes By Sharing Your Opinion
As a college student, you always have your phone or computer. Whether on your commute or killing time in between classes, that phone or computer is always there.
There are many free apps and websites that will pay you to give your opinion with digital surveys and tasks.
Why not use that phone during your downtime to earn some extra cash?
These platforms definitely won't replace your job, but they can be a great way to earn some cash while you are looking for a job.
Let's check out some of these platforms…
Swagbucks Surveys

A great platform that you can use to make some rewards for small tasks is Swagbucks.
Swagbucks is a top-rated rewards platform that you can use to get rewarded for simple tasks such as taking surveys, playing games, shopping, etc…
You will get points for doing these tasks that you can redeem for PayPal cash or several different gift cards.
Plus, you will get $5 for just signing up when you sign up to Swagbucks with my link!
I highly recommend checking out Swagbucks for some easy rewards!
InboxDollars Rewards

Another great platform that is similar to Swagbucks that you can use to get rewarded is InboxDollars.
InboxDollars is an incredible platform that offers free cash rewards for watching TV, taking surveys, or making purchases online.
Best of all, InboxDollars offers a free $5 welcome bonus offer once you register!
Check out InboxDollars and start earning some easy rewards now.
Pinecone Research

One of the best survey platforms that you can use to make money online as a college student is Pinecone Research.
Pinecone Research is strictly a survey platform that focuses on market research, and they will pay you to share your opinion.
The great thing about Pinecone Research is that they pay $3 for every survey you complete, which is excellent in the survey world!
After you're ready to cash out, your money will be sent directly via direct deposit, or you can choose to get a check.
All you have to do is sign up to Pinecone Research to get started!
MyPoints

Yet another survey platform that is worth mentioning is MyPoints.
MyPoints is another widespread and large-scale digital rewards platform to help you make money from your phone.
Similar to the other services above, there are many ways to earn cash.
MyPoints pays you to take surveys, watch videos, play games, shop online, and read emails. They have paid out over $236 million in gift cards to date.
You'll get $5 for signing up to MyPoints and completing five surveys!
Check out MyPoints to start earning rewards.
Survey Junkie – High Volume of Surveys

Last but not least, Survey Junkie is another excellent survey platform that you can use to earn some cash.
Survey Junkie is a popular and highest-rated free survey website.
Many surveys are available on Survey Junkie, and they don't take that long to complete.
I highly recommend checking out Survey Junkie to start earning fast!
Make Money With Online Tutoring Jobs In College
Your reading, writing, and comprehension skills of the English language can unlock many online earning opportunities.
Whether it's tutoring ESL students online, teaching one-off tutor clients a specific subject, or translating, you can make money online as a college student.
Tutor With VIPKID And Earn Up To $22 Per Hour
This will only be available to those that have already completed a degree.
So if you're now pursuing an MBA, a second bachelor's degree, or another form of higher education, you can make money online as a student with VIPKID.
VIPKID is an online video chat platform that teaches English to students in China.
They pay $14 – $22 per hour and are flexible around your schedule.
The work is location independent, and the outcome is financially and intrinsically rewarding. You teach 25-minute lessons that require minimal prep or post-work.
To be eligible to tutor with VIPKID, you must:
Be a native English speaker with a North American accent.
Have a completed bachelor's degree.
One year experience with youth – this can be VERY flexible teaching, coaching, Sunday school, scout leader, tutoring, swimming lessons, etc.
You just have to sign up to VIPKid, and after you get accepted, you will get trained to become a tutor.
Become A Tutor On Course Hero

Another fantastic platform you can use to make money as a college student is Course Hero.
You aren't required to hold a teaching certification or degree.
However, you will need to show your knowledge of the subjects you're looking to tutor before you can start earning on Course Hero.
Course Hero lets you set your schedule and work from home, making it one of the best online jobs for college students.
It's a Q&A-based tutoring process where students ask questions and tutors support with in-depth answers.
There are over 10 million students connected to the platform looking for help in various Sciences, Economics, Accounting, Technology, History, Business, and dozens of other subjects.
Their top tutors earn over $500 a week working part-time and on their own terms.
Make $20 Per Hour Teaching English With Education First

Education First is the oldest and most respected English teaching and tutoring brand. For over 50 years, they have been helping millions of students worldwide learn the language.
The company continues to expand the number of students on its platform, providing more opportunities for people like you to make money teaching.
Teachers with Education First earn up to $20 per hour teaching English to kids in China.
As with online tutoring jobs, one of the best benefits is working your own schedule and being flexible with hours.
So who are you tutoring? Students are based out of China and fall in the 5-10 age range.
Your teaching lessons are 25 minutes long, and you aren't required to prepare anything in advance as Education First develops all the materials.
Education First teaching gigs are available to:
US and UK residents that hold a bachelor's degree in any field.
Prior teaching experience in education, tutoring, mentoring, or homeschooling is also required, but this is a very flexible definition.
Must have high-speed internet, a computer, and a webcam or microphone.
Get started with Education First today if you want to teach English online and make up to $20 per hour.
Freelance Your Skills And Experiences Online During College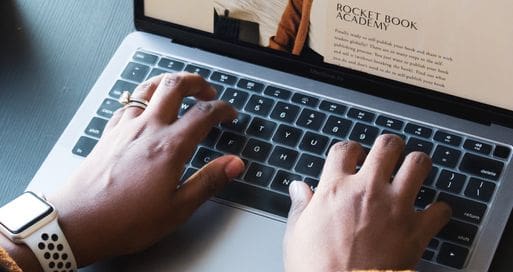 Another way to make money from home or at the library from your computer is freelancing online.
Whether you excel as a writer, graphic designer, bookkeeper, web coder, video editor, or anything in between, you can earn cash online supporting the needs of others.
You can take the education you're building, the work experience you have, or the unique skills you possess and turn it into a part-time online job in college.
Some platforms connect you directly with business owners or other individuals to help you start making money.
Upwork
Upwork is a global freelancing platform with millions of users.
You can check out their complete category listings for all the freelancing opportunities available.
After being approved, you can bid on jobs and post your own services to receive inbound requests from those looking for your type of work.
Freelancer
Freelancer is a similar platform to Upwork that matches businesses or individuals with freelancers looking to earn money by providing their services.
The process is similar to Upwork, and you can view their categories of work to see what might differ between them.
Fiverr
Fiverr is the largest of the three freelancing platforms and has the broadest range in pay scale and work.
It's a great platform to use to make some money so it's worth checking out.
Become A Social Media Manager In College

As a college student in the modern digital age, you've grown up with the world of social media.
From Twitter, Facebook, Pinterest, Reddit, Quora, YouTube, or any other platforms, you've likely had experience creating and consuming content with all of them.
Why not turn that experience and knowledge into a way to make money?
As a college student, it's an ideal online job with flexible hours and a role where you can indeed provide value.
It's a simple job but you do need to know how to use certain strategies and methods to grow social media accounts so I recommend taking this course.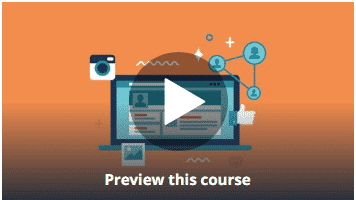 This is a very popular course with great reviews so I highly recommend checking it out!
There are bloggers, podcasters, online businesses, and local businesses looking for support with managing their social media promotion and general upkeep.
They want to give those responsibilities to someone else to focus on other business areas.
Part-Time Data Entry Jobs For Students
Like some of the online jobs for college students noted above, your familiarity and literacy with computers and technology can be a money-making opportunity.
Data entry jobs are a feasible solution to help you earn extra cash on your own time and flexibility around your class schedule.
The startup cost is $0 or minimal if you have a decent laptop. In terms of skills, you just need to be: an accurate and fast typer, have a general understanding of data entry.
Here are four popular data entry platforms to consider searching:
Flexjobs
Lionbridge
Upwork
Clickworker
What type of work would you be doing? As the job title entails, you'd be inputting various data into the company's database or a specific spreadsheet.
It might be sales numbers, customer information, research numbers, or other data related to the business.
Transcribing Jobs As A College Student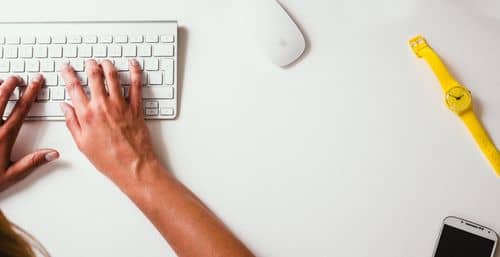 If you have access to a computer and headphones, you can make money as a college student doing transcription work.
Companies and individuals are willing to pay you to turn their audio or video files into written documents.
This could include show notes for podcasts, lecture transcriptions, interviews for publications or newspapers,
If you're interested, below are some of the popular portals to find transcribing work:
Rev
Scribie
Daily Transcription
The skills that will help you excel would be a good ear and fast, accurate typing.
If you are interested in making money as a transcriptionist in college, I recommend taking this free transcriptionist course.

This course will give you the foundations you need to become a transcriptionist so I recommend checking it out.
Specific jobs might require additional training but it's easy to earn money on your own schedule for the most part.
Work As A Virtual Assistant In College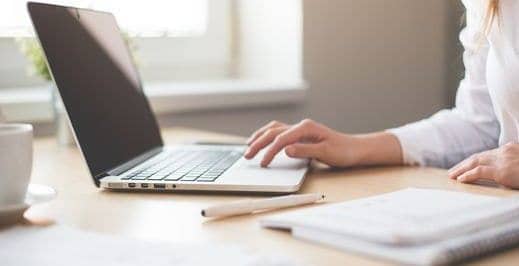 The borderless digital world has opened the door to new online jobs for college students. One of those is acting as a virtual assistant for a business or individual.
The range of work being performed varies on the people you'd be working with.
It could combine a number of the jobs listed here, like social media management or data entry.
The work could also include outreach to media or PR firms to help grow the business, manage emails, etc.
There are plenty of options available to find virtual assistant job opportunities:
Indeed
Virtual Assistant Networking
Upwork
The opportunities are endless, and this type of position will only become more in demand and lucrative in the future.
If you want to become a virtual assistant then I recommend taking this virtual assistant course.

This course is taught by a very successful virtual assistant and she is sharing all her tips and tricks with you so it's worth checking out!
Sell Photos

You don't need a DSLR camera to make money by selling your photos online.
Smartphones are more powerful than ever, and those fantastic photos you're snapping can be turned into cash as a college student.
Three of the popular platforms to sell photos quickly are:
Foap
iStock Photo
SmugMug
If you're into photography and enjoy taking pictures, nothing stops you from making that hobby and passion into a revenue stream during college.
Become A Translator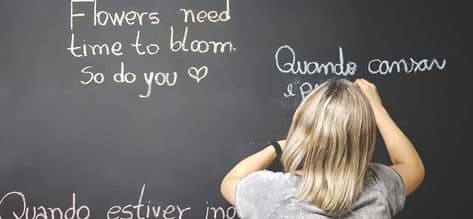 If you speak another language other than the native language in your country, then one of the best online jobs for college students is being a translator.
This is an excellent job because you already have the one tool you need, which is speaking another language!
You can tutor other students for language classes they need to take or just help someone learn a new language.
This can be done entirely online with video conferencing technology, so definitely consider it.
Re-seller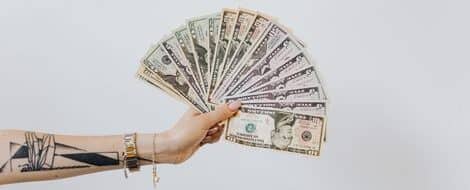 A re-seller is a fantastic job that you can do as a college student.
As a re-seller, you will simply purchase undervalued items and then sell them at a higher price.
It's effortless!
Now, this is more of a business or side hustle than a job because you are not working for anyone; you work for yourself.
Working for yourself is excellent because you get to work when you want and where you want, but you are responsible for how much money you make.
You can scout sites like Facebook Marketplace, Mercari, OfferUp, etc… to pick up cheap items and sell them at a higher place on another site like eBay.
I recommend starting with smaller items such as toys, coffee mugs, books, etc… before moving on to more extensive and more expensive items.
If you are interested in doing this for the long term, then I recommend checking out this free webinar.

This webinar is from a couple that makes over $100,000 a year re-selling items, and they will teach you their methods and strategies.
Graphic Designer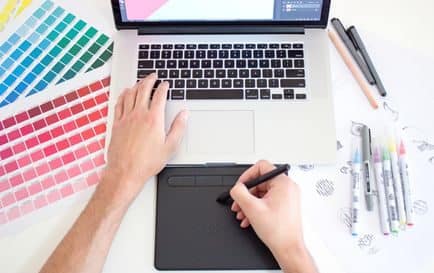 If you are the artsy type, being a graphic designer can be an excellent job.
As a graphic designer, you will create logos and other creative designs for business owners to use on their websites or social media platforms.
Since it's all done online, you can work wherever you want!
It's a great job to do while in college, so check out job board sites to find openings.
Voiceover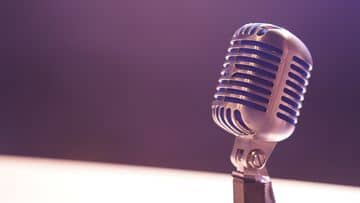 A unique job that you can do as a college student is doing voiceover.
Voiceover jobs are simply jobs where you use your voice to bring certain things to life, such as animated videos, video games, etc…
You might not be able to land every job available since these jobs are looking for a specific voice, but if you speak clearly then you can land some jobs.
So, just do your research and look at job openings to see if this is the right job for you.
Call Center Jobs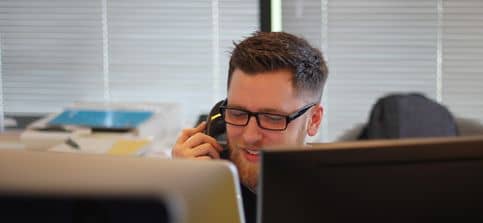 While call center jobs are not glamourous jobs, they are stable and plentiful, so you'll most likely land a job.
No, you don't need to be a telemarketer; you can do customer support for big companies entirely remotely.
You most likely don't need any prior experience since you will get on-the-job training.
It's not a dream job, but it's one that you can make some money from, so it's worth considering.
Remote Sales Representative
Similar to call center jobs, you can do sales representative jobs to make money while you are in college.
There are many sales jobs available, so you won't have a problem landing a job, and many of these jobs can be done remotely so you can work online from home!
Now, many sales jobs operate on commissions, so you will have to sell to make most of your money.
If you want to increase your sales game, then taking a sales representative job can be perfect.
Website Tester
An easy job that you can do from home is website testing.
As a website tester, all you need to do is simply test websites to see how the website functions and provide your feedback.
You will take notes on things like the web site's speed, layout, ease of use, etc…
No experience is needed since website owners want feedback from primary users, not a tech wiz.
I recommend checking out User Testing to find jobs on website testing.
Programming
If you are a computer science major or just someone who likes to program for fun, consider taking on some programming jobs.
You can take on some freelancing program jobs while you work on getting your degree!
If you know how to program in a specific language, you can take on some gigs to help other developers.
I recommend checking out sites like Dice, Remote Starter, and Stack Overflow.
Internships
I know internships are not jobs, but a lot do pay you for your work, so it's pretty much just like a job.
There are internships in pretty much every field, and most colleges assist with placing students in internships so you can easily land one.
Plus, there are times when internships can lead to a job with the company!
Internships are a great way to get into the working world as a college student, and it's very beneficial because you are getting your foot into the door of your field.
Create & Sell Study Guides
If you are a great notetaker, then a job you can do in college is to sell study guides to other college students.
Let's face it; some professors don't make their classes easy to understand, so you can step in and help fellow students while making money!
Bonus – Selling Textbooks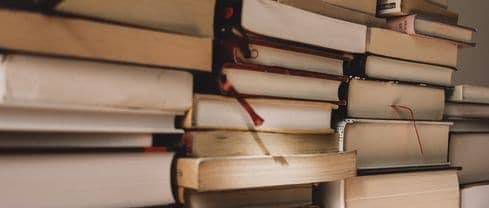 The bookshop on campus at your college or university is generally the go-to shop for selling your old textbooks.
However, it likely isn't the most optimal from a revenue standpoint. Take advantage of online marketplaces to see what price you could be getting for these books.
One of the best platforms to sell textbooks for top dollar is Bookscouter.
So how can this be turned into a business?
Intercept students in your classes, department, and school before they get sell their books back to the campus bookstore.
Offer to purchase their books from them in cash for the same price (or a tiny bit more).
Then you take those books and flip them for money on Bookscouter.
It's a simple platform that lets you quickly reference the price of books by entering the ISBN Number into their database.
Compare those prices to the ones in the campus bookstore, and you can now determine which offers the best ROI.
The next step is to connect directly with students around campus, put physical flyers up and chat online through the various Facebook groups or online portals your school offers.
Keep that cycle going every semester, and you can build a consistent online money-making gig.
Conclusion
These are the best online jobs for college students to make some extra money!
Making money as a college student has never been more accessible.
The number of opportunities available allows you to earn cash in a part-time online job on your own schedule.
Test the waters and see what fits your lifestyle, skills, experience, and class schedule.
After graduating, your financial journey can be eased and better cleared for success by making even $500 – $1,000 per month during college.
If you enjoyed this post then I recommend checking out my posts on 44 Best Online Proofreading Jobs and High Paying Jobs For 18 Year Olds (25 Jobs).
Have any other online jobs for college students to add? Have you tried any of the jobs on this list? Let me know in the comments below!
Are you ready to take control of your money? Check out these awesome
money resources
which will help you to make and save $1,000's!
Disclosure: This post contains affiliate links which means I will earn a commission if you choose to click and make a purchase. While there is no additional cost to you, it will give us a pretty penny. Thanks For Your Support!