How To Save Money Living Alone (7 Best Tips)
Disclosure: This post may contain affiliate links and if you choose to sign up or purchase a product/service through our links we may receive a commission at no cost to you. Please read our full privacy policy for more information.
Are you tired of struggling to make ends meet while living alone? Learn how to save money living alone and take control of your finances once and for all!
Living on your own is great, but this freedom comes with a price tag.
Many people live on their own, so it's definitely possible, but it can be challenging. With costs rising in all areas, living on your own can be difficult, so you must make very smart financial decisions.
Even the best budget prep can leave you wondering where all your money went.
If you want to do it the right way (i.e., without having to move back in with Mom and Dad after a few months), you need to approach your finances in a structured way.
Let's learn how you can save money when living alone…
Make a Budget & Stick To It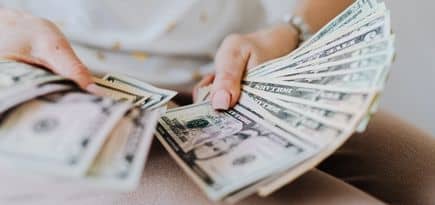 Money is all about math, making it easy to figure out if you can afford to live independently.
Simply compare money going out versus cash coming in.
How much money will be going out, though? Here's what you'll want to include in your budget:
Cell phone
Car expenses (gas, insurance, and loan)
Cable and internet
Groceries and other home items, including laundry
Rent, including any extra fees
Utilities (electricity, heat, water, etc.)
Some of these are items you already pay for but consider if they'll be impacted when you move.
For example, if you'll have to cross the bridge every day, will your car expenses go up to include a toll Pass?
You must also consider non-essentials you're unwilling to part with, like your recurring website fees or gym membership.
Then there are also the expenses you may need to say goodbye to for the time being, like your Netflix subscription or weekly Happy Hour with your friends. After a few months of steady income and spending, you can slowly add those smaller "wants" back in.
Also, consider the nature of your income. Of course, the highs and lows — promotions, raises, furlough days, and potential layoffs — should be factored into your budget whenever possible.
Furthermore, consider your supplementary income. Do you earn money through a side hustle? If that income rivals your full-time job, could you grow it into a legitimate small business?
This growth could be positive news for your overall budget, but remember that it could incur additional expenses, such as small business insurance — a necessity for people looking to protect their assets.
Be Prepared for Your Budget to Change

No matter how much of a handle you have on your budget before you move out, something is bound to change.
This is why having a buffer is crucial when living on your own. If something costs more, you won't have to move back in with your parents. Here are just a few examples of what could happen:
Your grocery budget is $50 a week, but you change your diet for a healthier lifestyle, costing closer to $100 a week. Or, the grocery store closest to your new home is pricier than the one you usually shop at.
You usually do your laundry yourself, which costs under $20 a week at the laundromat. Your work schedule gets busier, though, and you have to drop your laundry off for a wash-and-fold service, which almost doubles the cost.
Your internet budget is based on the introductory offer, but when that expires in six months, the bill goes up by $50.
These are a few examples of why it can be challenging to determine how much things will cost down the road.
Your utility bill may be around $150 a month, but it could cost more if your apartment is in an old building with poor insulation.
Ideally, your cash flow should be 30 percent higher than your budget to handle these shifts.
Cut Back On Those Unneeded Expenses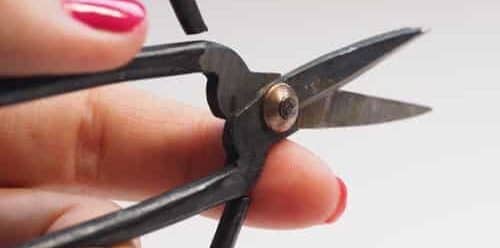 We discussed how costs could quickly add up and how this can really impact your finances when living on your own.
However…
To prevent yourself from struggling financially, you should learn how to cut costs to save money!
Simply, review all your expenses and find things you can cut out entirely or cut back on to save money.
The easiest way to do this is to use Rocket Money.

Rocket Money is an excellent app that will list all your expenses for you into categories for you to review.
It also lets you cancel unwanted subscriptions with a few clicks!
Not only this, but Rocket Money also reviews your bills and negotiates with your bill providers to get a lower rate.
Rocket Money is a fantastic app that is definitely worth checking out!
Shop Second Hand To Save Money

Who doesn't like new things? We all do, but new things are costly… very costly depending on the item.
For example, a new car costs much more than the same car that is 2 or 3 years old with some mileage on it.
Is it really worth it to pay $1,000's more to have that "brand new" status? It really isn't!
Cars are an extreme example, but second-hand shopping also goes for other items such as clothes, home decor, tech, etc…
Living on your own is hard enough, so why make it harder on yourself by struggling to purchase things you need or want?
There are second-hand items that are in excellent condition that you can snag for a great deal, so check out sites like OfferUp, Craigslist, Facebook Marketplace, etc…
If you want to know how to save money living alone, purchasing second-hand items is a great way to do so!
Automate Your Finances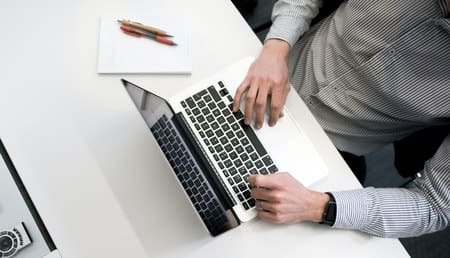 Now that you are living on your own, you likely have a ton of responsibilities, and you may forget things.
It's totally normal; it happens to all of us, but thanks to technology, you can automate most of your finances with a few clicks.
For example, I recommend setting up automatic payments for your bills so you never forget to pay them and acquire pesky late fees.
You should also set automatic deposits into your savings account as soon as you get paid because paying yourself first should be your top priority!
If you are not using a high-yield savings account, I highly recommend doing so because you will earn more interest than a standard savings account.
I recommend checking out CIT Bank, a trustworthy and accredited online bank with one of the country's highest-earning savings accounts!
So, simply automate your finances as much as you can so you can take some weight off of your shoulders.
Meal Plan To Save Money Alone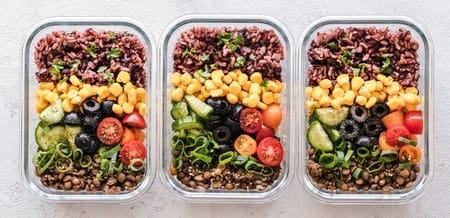 Food is one of our most significant expenses, and cooking can be challenging when you are living on your own.
You might get busy and don't have time to cook, so you order takeout, which is alright sometimes, but these costs sure do add up!
If you always eat out, you will quickly find your bank account dwindling.
So, it's best to plan your meals so you always have food in the fridge or freezer ready for you to eat.
When you have some time to cook, make extra for other days when you cannot cook.
Understand the Reality of Poor Financial Choices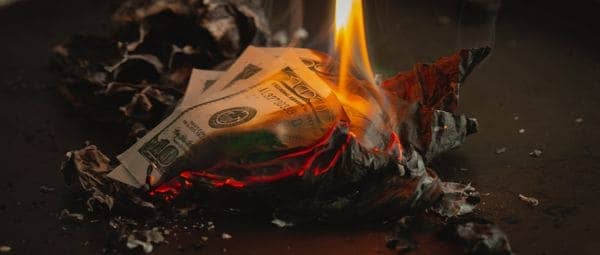 The reality of poor money management when living on your own could alone leave you without electricity, gas in your car, or, worst of all, a roof over your head.
Before you can hang photos on your walls, stock your fridge with your favorite foods and put your shoes up on your very own couch, you have to make sure your finances can support your lifestyle.
So much of that is planning, which means planning for both the expected and, more importantly, the unexpected.
Poor financial choices can leave you struggling financially for years to come, so be wise!
One poor choice can leave a huge hole that you need to dig out of, which will most likely take a long time.
So, think thoroughly about every big financial decision in your life because it can make or break you!
Conclusion
If you want to know how to save money living alone, then use these tips to make smarter financial decisions!
Living alone can be challenging, but having the right tools and financial knowledge can make it just much easier.
Simply be conscious of your financial decisions and stick to a budget where you monitor your expenses and income.
If you like this post, then I recommend checking out my posts on How To Save Money In An Apartment and Smart Spending Habits To Save More Money.
What are some ways that you save money living alone? Let me know in the comments below!
Are you ready to take control of your money? Check out these awesome
money resources
which will help you to make and save $1,000's!
Disclosure: This post contains affiliate links which means I will earn a commission if you choose to click and make a purchase. While there is no additional cost to you, it will give us a pretty penny. Thanks For Your Support!