How To Make A Big Purchase (Best Tips To Prepare)
Disclosure: This post may contain affiliate links and if you choose to sign up or purchase a product/service through our links we may receive a commission at no cost to you. Please read our full privacy policy for more information.
Have you ever wanted to know how to make a big purchase without too much financial burden?
Well… we'll go over the best tips that you can use to make a large purchase without digging a deep hole for yourself.
It doesn't matter how frugally you try to live; some large purchases need to be made.
This could be a house, a vehicle, or something similar. Although this is inevitable, it doesn't have to be too much of a hit to your finances.
If you want to know what options will work best for you, check out these tips below.
Do You Want or Need The Purchase?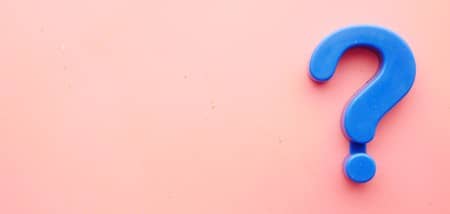 The first question you should ask yourself before making a big purchase is, do you need or want the purchase?
Getting caught up in the excitement of wanting something new and shiny is easy, but thinking clearly is essential to making intelligent financial decisions.
If you want to know how to make a big purchase, it's best to ask yourself questions such as, do you already have a similar item? Will this item make your life easier or solve your problem? Will it be constantly used or just every once in a while?
You should also think about the long-term effects of making this purchase. Is it really worth it? Will this item have a long-term negative impact on your finances?
For example, do you really need that big house that you will be paying off for 30 years? Do you need that fancy new car when it costs $1,000 each month?
Remember, just because you want something doesn't mean you need it. It's essential to make intelligent choices and think about the bigger picture.
By considering whether you really want or need a purchase, you'll be making a responsible and thoughtful decision!
Can You Afford The Purchase?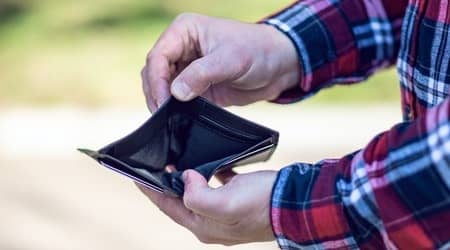 The next question you should ask yourself is if you can really afford the purchase.
You need to look at how much money you have and whether you can pay for the item without causing stress or financial problems.
To figure out if you can afford the purchase, start by looking at your budget. How much money do you have coming in each month, and how much do you spend on things like rent, food, and bills?
If you have enough money left over after paying for these necessities, you might be able to afford the item you want.
However, it's important to remember that just because you have the money doesn't mean you should spend it!
It's always a good idea to save some money for emergencies and unexpected expenses.
You also shouldn't rely on debt to make a large purchase. When purchasing a huge item such as a house, I know you will need to take on debt, but do it smartly.
If you need to take on debt to make a large purchase, make sure you can make the monthly payments on time and maybe even some extra to knock down the interest.
Remember, being able to afford something means more than just having the money for it. It means paying for it without causing stress or financial problems.
By thinking about your budget and the long-term effects of your purchase, you'll be making a wise and responsible decision.
Utilize The 30-Day Rule
If you asked yourself the questions above and still want to make this significant purchase, try implementing the 30-day rule.
The 30-day rule is a neat trick to help you make smarter financial decisions! It's simply waiting 30 days before making the purchase.
It sounds straightforward, and it is, but the power behind this is letting all your emotions pass so you can think with a clear and logical mind.
All you need to do is, during the 30 days, think about whether you really need the item and whether you can afford it.
This is a great way to make sure you're not making an impulse purchase that you might regret later. Plus, it gives you time to save up more money if needed.
If, after 30 days, you still really want the item and you can afford it without causing stress or financial problems, then go ahead and buy it!
However, if you're not sure, or if you've realized that you don't really need the item after all, then don't buy it.
Using the 30-day rule is a smart way to make big purchases because it helps you consider whether the item is worth the money and whether you can afford it.
So next time you see something you really want to buy, give the 30-day rule a try and see how it works for you!
Start Saving Now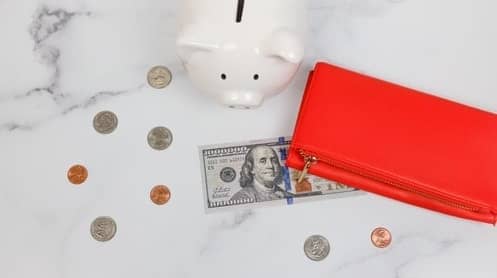 Okay, you decided you will make the purchase; what steps should you take?
Well, firstly, you need to start saving immediately for the purchase!
The earlier you start, the better, and the more you can contribute, the less you will have to borrow.
When it comes to big purchases, tightening your belt for a couple of months can really help things along.
So, while you may have to cut out some of your non-essentials, it will save you a lot of money.
An easy way to start saving money is to use cash-back apps; these apps will give you cash for purchases you already make. It's not much, but it sure does add up!
I recommend checking out cash-back apps like Rakuten, Dosh, Fetch Rewards, and Drop.
You should also use financial services to help you cut costs easily to save money.
I recommend checking out Rocket Money, which is a financial app that will help you budget, cut expenses in a few clicks, negotiate bill payments, etc…
It's one of the best apps you can use to save money, so I highly recommend checking out Rocket Money!
Find ways to save money any way you can to put towards your big purchase to ease the financial burden of the cost.
Set A Budget

Before making a large purchase, you need to set a budget for how much you can realistically spend.
It can be tempting to just go ahead and buy what you want right away, but taking your time and making an intelligent decision is essential.
One way to set a budget is to think about how much money you have saved up and how much you can afford to spend without causing financial problems.
You can also look at the cost of similar items to get an idea of how much you should be spending.
Once you've set your budget, it's important to stick to it!
This means not overspending or going into debt to buy the item. It can be hard to resist the urge to spend more money, but it's important to think about the long-term consequences of overspending.
Remember, setting a budget doesn't mean you can't buy what you want. It just means you need to be smart about your spending.
By setting a budget and sticking to it, you'll be able to make a smart purchase that you can enjoy for a long time.
Make More Money
We talked about saving money and setting a budget before making a large purchase, but sometimes saving is not enough, and you'll need to make more money.
A little bit of extra income can go a long way with an expensive purchase!
So, if possible, try to pick up a second job, at least for a short period of time. If this doesn't work out for you, consider freelancing or doing odd jobs.
There are many side hustles you can do to make some extra money to put towards your big purchase.
Just a few of these each day can really begin to add up.
If you want to make even more money, consider doing odd jobs for neighbors, colleagues, and even friends.
Figure Out What Loans Work For You

Of course, even with all of your savings and increasing your income, you are still going to need to borrow some money at times.
Most people are not fortunate to purchase a large item such as a house or car outright with cash, so taking a loan is unfortunately needed.
First, you should figure out if you need to take out a loan for your purchase and then start shopping around for the best deal.
This will ensure you can get a good deal and an appropriate interest rate.
Now, if your credit score isn't as healthy as it should be, you will need to shop around a bit more.
You may have to pay a slightly higher interest rate, but at least the payment plan will be more suited to your current financial situation.
Compare Your Options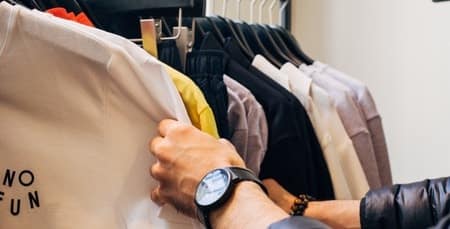 Just because you have the money in hand doesn't mean that you should rush off and make your purchase.
First, you need to do your research. Are you going for the cheapest deal available? Is it wise for you to opt for the discount option, or will your investment be better with a higher-quality product?
It is also a good idea to research the best time to shop for a particular item.
After all, specific items go on sale or are discounted during certain months. By going shopping during these periods, you can save more money.
Simply put, choose the best and most affordable option to save yourself financial headaches!
Conclusion
You wanted to know how to make a big purchase, and now you do!
Whenever you are going to make a large purchase, make smart financial decisions so you don't dig a deep hole for yourself.
If you like this post, then I recommend checking out my posts on Best Amazon Hacks To Save Money and 14 Saving Tips For Holiday Shopping.
How do you make a big purchase? What are some of your tips? Let me know in the comments below!
Are you ready to take control of your money? Check out these awesome
money resources
which will help you to make and save $1,000's!
Disclosure: This post contains affiliate links which means I will earn a commission if you choose to click and make a purchase. While there is no additional cost to you, it will give us a pretty penny. Thanks For Your Support!