10 Restaurant Hacks To Save Money Easily
Disclosure: This post may contain affiliate links and if you choose to sign up or purchase a product/service through our links we may receive a commission at no cost to you. Please read our full privacy policy for more information.
Eating out can get really expensive, but there are some restaurant hacks to save money easily!
Of course, cooking and eating at home is the best way to keep food costs down. Doing so allows you to control the costs, prepare what you like, and not wait to be seated.
However…
Eating at home isn't always possible; sometimes, you just want a break from the kitchen!
Restaurants are budget busters for many families. Other than limiting the number of times you eat out at a restaurant, there are different ways to control the costs and save money at restaurants.
Let's get into the best restaurant hacks to save money…
Skip Drinks To Save Money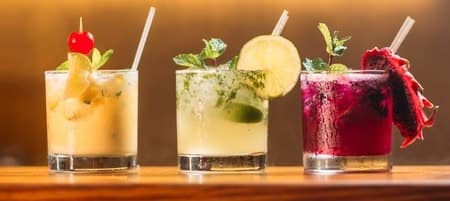 Simply put, drinks cost a lot more at restaurants, not just alcoholic beverages, but even sodas and juices too!
Markups in price on a beer, glass of wine, or even soda are huge. The soda you pay $3 at the restaurant would cost you less than $1 at home, which is likely over a 300% markup.
Alcoholic drinks are probably marked up even further.
Enjoy a glass of iced water instead. Not only will you save money at nearly $3/person or more, but you will save on calories and avoid all the sugar.
If your dinner would truly be enhanced by a particular drink, limit it to one and during the meal only. Otherwise, save your indulgences for when you are at home and can control quantity and cost.
It's one of the easiest restaurant hacks to save money!
Split a meal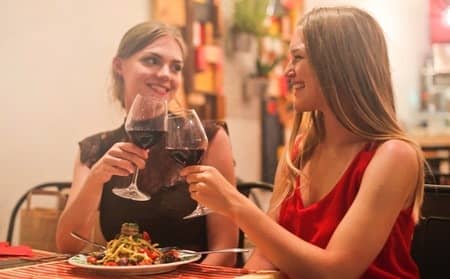 Meals at most restaurants are enormous and will leave you overstuffed.
You can save money and still leave satisfied by splitting a meal with another person.
The meal can be extended further by ordering an appetizer to share as well. You will leave satisfied, and your wallet will be happier.
Some restaurants will charge a sharing or plate fee, so check before ordering.
Even with a small fee, this is one of the best ways to save money at restaurants.
You can always order more if you are still hungry but start with less and add more if needed.
You'll most likely find that your eyes are bigger than your stomach, so save yourself some money and order what you can eat.
Save Money By Going Out To Lunch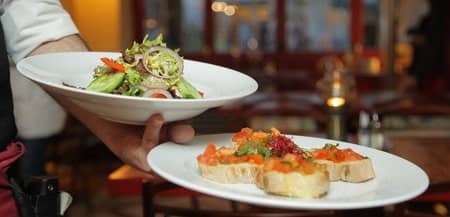 It's no secret that lunch at restaurants is way cheaper than dinner; they don't call it lunch special for no reason!
Many restaurants have separate lunch and dinner menus. Sometimes the selection varies, but more often, it is the price that changes.
The meal options might be limited, but you can still get great food at reasonably priced, so it's definitely worth considering.
An added benefit of going out to lunch instead of dinner is that restaurants are usually less packed, so you can get seated quicker and get your food faster.
It's one of the best restaurant hacks to save money, so start going out to lunch instead of dinner!
Check For Deals Online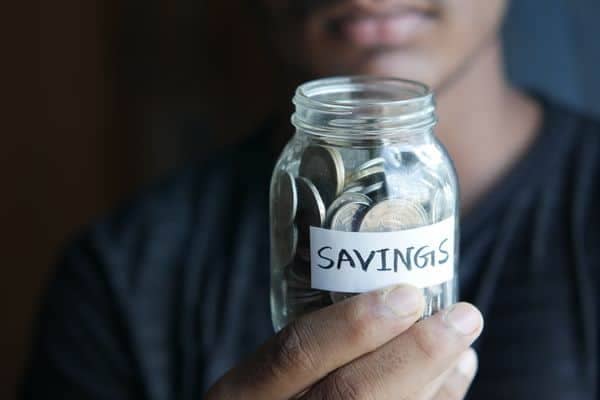 You can get many deals at restaurants; you just need to know where to look.
I recommend visiting sites like Groupon and LivingSocial to find great restaurant deals.
You can easily save upwards of 50%!
For example, on Groupon, all you need to do is put in your location and the type of food you are craving, and you'll find a bunch of deals you can grab.
You can also follow your favorite restaurants on social media as sometimes they may offer special discounts to followers occasionally.
It's one of the best hacks to save money at restaurants!
Happy hour Deals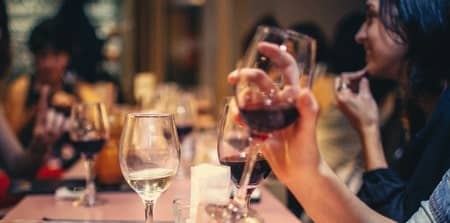 Believe it or not, happy hour isn't just for drinks.
Many restaurants offer some great happy hour deals on small plates and appetizers in the hours before the dinner rush or late at night. It's a great way to sample dishes and save money.
Be sure to check bars associated with an adjacent restaurant, as sometimes they will serve food during happy hour.
You might get a partial meal, but you can satisfy your hunger with a few small plates and appetizers for a good deal.
Snack beforehand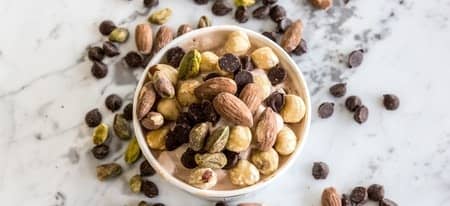 I'm sure you have heard that you never go grocery shopping on an empty stomach; the same can be applied to restaurants.
If you go to dinner super hungry, you'll want to order a bunch of appetizers, a big meal, dessert, etc… but only eat some of it.
Yes, I know you can take home leftovers, but is it worth the money?
If you have a quick, small snack before going out, you won't ruin your appetite, but it will take enough of an edge off that you will only order what you really need.
Try a bit of fruit or a handful of nuts as a healthy snack before going out.
Eating before you go out to eat seems strange, but it's a hack that will save you a lot of money, so it's definitely worth considering!
Grab Food To Go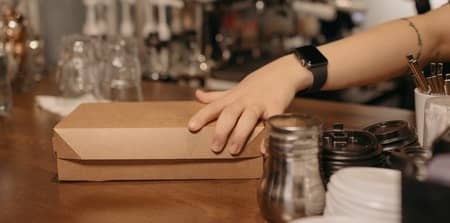 Another restaurant money-saving hack is to get your meal to go.
This works even better at restaurants known for large portions.
Order your entrée, then at home, split it with your partner. You can prepare a nice salad and even include your favorite beverages for a couple of dollars more.
Ultimately, you've likely spent less than $20 for a lovely dinner.
Check out delivery apps such as Uber Eats and Doordash since they often have deals where you can save money by ordering take-out through their app.
Check For Discounts

We already reviewed how you can check sites like Groupon and Living Social for restaurant deals, but there are other ways to get discounts.
Some restaurants offer discounts to students, military personnel, or senior citizens.
However, they won't advertise that the discounts exist. Ask your server or host about discounts available to you, and you could save 5-15% on your bill.
Use Discount Gift Cards

One of the best restaurant hacks to save money is to purchase gift cards for restaurants at a discounted price.
Let me explain…
For example, you can purchase a $50 Olive Garden gift card for only $40!
You just saved $10 quickly without much effort!
You can even find some discount sites offering more than 50% off deals.
Try checking Restaurant.com, CardCash.com, and Raise.com for deals in your area.
Warehouse stores such as Costco or Sam's Club also offer bundles of gift cards at a discount. You can also often find BOGO deals in coupon books.
Remember, the discounted cards will help you save money at restaurants only if you are actually going to use them. Don't buy the cards for a deal you'll never use.
Get Cash Back On Your Food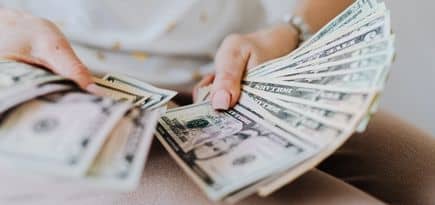 Last but not least, one of the best restaurant hacks to save money is to get cash back on your purchases.
While the savings aren't immediate or significant, you can use a cash-back app or credit card to get a small percentage of the total back.
These savings definitely add up over time!
If you prefer not to use a credit card, check out apps like Drop and Dosh to get cash back from many different restaurants.
The great thing about Drop and Dosh is that they give you automatic cash back when you shop with a linked debit or credit card.
I highly recommend using Drop and Dosh since they partner with different restaurants, so you can cover more bases!
Other than apps, if you are responsible enough, you can use a cash-back credit card to get cash back at any restaurant.
Some cards will offer a flat percentage back for all purchases, and others will provide higher rates for certain retailers like restaurants.
Find a credit card that offers cash back, and best fits your need.
You have to pay off your credit card balance every month before it accrues interest!
Conclusion
These are the best restaurant hacks to save money easily!
It only takes a little to reduce the cost of dining out, so you can still enjoy the occasional night out without busting your budget.
Try a few of these ideas and see if it helps your food budget without sacrificing the enjoyment of the food.
I recommend using multiple of these methods together to further boost your savings!
If you like this post, then I recommend checking out my posts on How To Get Free Food With No Money and Get Paid To Eat Food (5 Best Ways).
Have any other restaurant hacks to save money? How do you save money at restaurants? Let me know in the comments below!
Are you ready to take control of your money? Check out these awesome
money resources
which will help you to make and save $1,000's!
Disclosure: This post contains affiliate links which means I will earn a commission if you choose to click and make a purchase. While there is no additional cost to you, it will give us a pretty penny. Thanks For Your Support!