How To Improve Your Budgeting Skills (7 Best Tips)
Disclosure: This post may contain affiliate links and if you choose to sign up or purchase a product/service through our links we may receive a commission at no cost to you. Please read our full privacy policy for more information.
Learn the secrets of financial success and take control of your money with these simple yet effective tips on how to improve your budgeting skills.
Having a budget is essential to personal finance, but so is learning how to improve your budgeting skills.
Just starting a budget and never adjusting it is not good enough!
A budget requires constant work and adjustments to make it fully effective.
You can take your budget to the next level with the right skills and tips!
So, let's learn how to improve your budgeting skills to optimize your finances…
Write Your Budget Down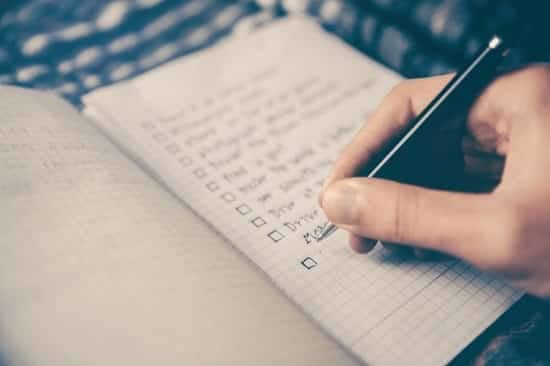 You might be surprised at this tip, but many people have a mental budget but don't actually keep track of it.
For example, you might mentally track that you should spend $100 on food a week, but if this is not tracked, you will lose track if you are actually sticking to your budget.
It's worthless if you are not keeping track of what you spend!
Write down all of the expenses you have from each category.
You may discover that you are spending too much in one area and need to make adjustments.
For example, many people don't realize how much money they spend eating out until they collect receipts for a period of time.
Again, you don't have to complicate it. Just ensure you track your expenses and keep the record safe.
Adjust Your Budget

As mentioned, you can't just create a budget and never adjust it.
Life changes, and so does your financial situation, so it's essential to adjust your budget to match your current situation.
For example, you might have gotten fired or taken a pay cut, so you must adjust your budget by cutting costs to stay afloat until you get back on your feet.
On the other hand, you might get a pay raise where you can modify your budget to increase spending in certain areas to increase your quality of life.
As you can see, when your financial situation changes, so should your budget!
Review your budget at the end of each month to see if any adjustments need to be made.
Sometimes there might not be any adjustments needed, but other times there are, so keeping this monthly review is recommended.
If you want to know how to improve your budgeting skills, then periodically adjusting it is a great way to start!
Organize Your Bills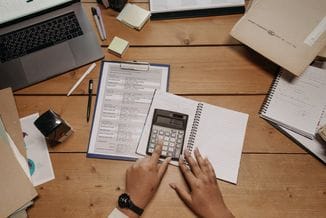 Do you sometimes leave bills unopened because you are afraid of what you will see?
Leaving them in a pile by your front door will not make them go away!
Learning to organize your bills is one of the best ways on how to improve your budgeting skills because you can easily find what is needed.
Set aside a place where you put the bills that come in the mail. Organize them by category to better understand what you owe and the due dates.
You can also organize your bills online. You may already pay some of your bills online or use automated payment systems.
Take the receipts you are sent and store them in your email folder labeled "bills.'
You can go further and separate it into different types of bills.
While online, consider using a spreadsheet to track everything. You don't need any software. You can use Google Sheets for free.
Automate Your Budget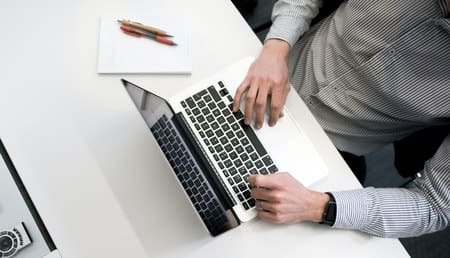 The best way on how to improve your budgeting skills is to get help by automating as much as possible.
We are all prone to mistakes and forgetting things; it's human nature, so you should set up automation to take some load off your shoulders.
With automation, you don't have to remember to pay bills, put money in your savings account, etc…
Simply set up automatic payments on your bills so you don't forget to pay them and don't acquire pesky late fees.
Also, set up automatic transfers from your checking account to your savings account. Better yet, it would be best if you had your job split your pay between your checking account and your savings account.
With automation, you will improve your budget quickly without much effort!
Use Financial Apps To Help With Your Budget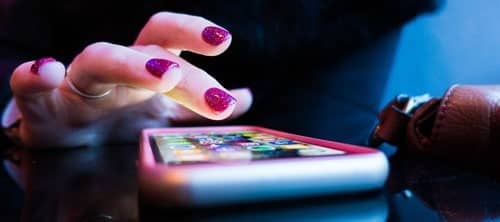 We talked about manually improving your budget, but as you might have assumed, this is a lot of work!
Even though a budget is an essential aspect of personal finance, it does take a lot of work and time to set up and maintain, but luckily there are apps to help take some load off of you.
For example, Mint is a budgeting app that will track all of your spending and earnings, giving you an excellent overview of your finances.
Mint will organize your spending in categories such as food, transportation, housing, etc… and you can set a budget for each type to see if you are under or over your budget.
Then you can adjust your spending accordingly. All you need to do is link your bank accounts to the budgeting app, so it has access to track your income and expenses.
The downside of budgeting apps such as Mint is that they don't have a way to track cash income or spending, so you will need to add this to the app manually.
So, of course, budgeting apps are not perfect, and you still need to do some work, but they definitely help a lot, so they are worth checking out!
Another type of app that I recommend using to improve your budgeting skills are money management apps.
Money management apps are broad, but they are essentially apps that make your financial life more manageable.
For example, Rocket Money is a money management app that functions similarly to a budgeting app but much more.

With Rocket Money, you can track your finances and make a budget, but it also helps you save money by automatically cutting costs.
Rocket Money will list all the subscriptions you are paying for in their app and let you cancel unwanted subscriptions in a few clicks.
They also help negotiate bills on your behalf to get the best rates to save you money!
I highly recommend checking out Rocket Money to take your budget to the next level!
Cashback apps are another type of app I recommend using to improve your budgeting skills.
With cashback apps, you can save money on things you already purchase without cutting things out!
For example, food is one of the most significant expenses for everyone, and with cashback apps, you can get money back on your food purchases by just using them when you shop.
There are many cashback apps to choose from, but some of my favorite and the most popular ones are Dosh, Fetch Rewards, and Rakuten.
I highly recommend using these financial apps to make your life easier and significantly improve your budget!
Be Honest With Yourself
The absolute best way to improve your budgeting skills is, to be honest with yourself.
You can set up a budget, but if you are not honest with yourself, your budget will be all over the place and not really be helpful.
For example, if you are spending money on dining out all the time and having a hard time paying your bills but don't want to cut back on dining out, then how will you improve your financial life?
You need to make the hard decisions to improve your budget, and that comes by being honest about your financial situation.
So, simply be honest with what you need to do to save money and make money to improve your finances!
Practice Financial Discipline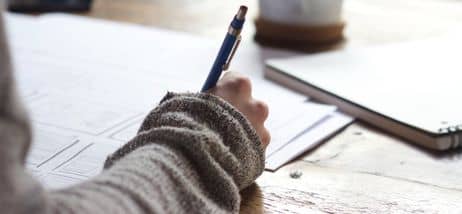 If you want to know how to improve your budgeting skills, you must learn how to practice financial discipline.
Anyone can write down a budget and install some financial apps, but sticking to your budget and financial goals is the actual test.
You need to keep up with your budget and use the tools out there to improve your financial life.
To make a budget work, you must want it to work first! I know this sounds all philosophical, but it's simply the truth.
If you set up your budget correctly and stick to it, then you will be ahead of most people!
Conclusion
These are a few steps you can take to improve your budgeting skills!
A budget is only as good as the time and effort you put into it, so make sure you are honest with your budget and stick to it.
There are always ways to improve your budget and skills, so keep learning and adjusting!
If you like this post, then I recommend checking out my posts on How To Budget Money On Low Income (11 Best Ways) and Eat Organic Food On A Budget (12 Best Tips).
Do you have a budget? What are some ways you improve your budgeting skills? Let me know in the comments below!
Are you ready to take control of your money? Check out these awesome
money resources
which will help you to make and save $1,000's!
Disclosure: This post contains affiliate links which means I will earn a commission if you choose to click and make a purchase. While there is no additional cost to you, it will give us a pretty penny. Thanks For Your Support!