Top Bloggers Share Their Best Personal Finance Tip
Disclosure: This post may contain affiliate links and if you choose to sign up or purchase a product/service through our links we may receive a commission at no cost to you. Please read our full privacy policy for more information.
When I started this blog earlier in the year I didn't know how many personal finance bloggers already existed!
I mean before starting this blog I read a few personal finance blogs but man I didn't know there were this many of us haha.
The great thing about the personal finance community is the willingness to help others, I mean that's why we started our blogs in the first place.
Some of you see blogging as competitive, fighting each other for page views and affiliate sales but we are here to share our knowledge in different areas, share our different points of view, and most importantly build a community where we all grow and thrive.
All these successful bloggers I'm going to mention have their own blog communities but it is important to know that we are all one big community where we want to help people through their personal finance journey so they can take control of their money!
With that said, everything you read on this blog is written by myself, so you only have seen my thoughts and perspective on personal finance.
Even though I think I'm pretty cool, it will benefit you greatly to hear from some of the top personal finance bloggers.
Because you are so special, I reached out to these bloggers and asked them for their absolute best personal finance tip for those who are just starting their personal finance journey.
So let's get on with it!
Making Sense Of Cents
Michelle from Making Sense Of Cents is a veteran in the personal finance space and she is a very successful blogger!
This is Michelle's best personal finance tip:
"My top tip for someone who is just getting started in personal finance and improving their finances would be to find ways to make extra money.
Everyone has some sort of free time (whether you want to believe it or not!), and it's all about finding the best ways to manage that free time.
And, my recommendation is to find ways to make more money so that you can pay off your debt, stop living paycheck to paycheck, and save for your financial goals."
This is such a great tip that I agree with 100%! If you are looking for ways to make extra money, Michelle has a great post on ways you can make extra money. Be sure to check it out!
Budgets Are Sexy
J. Money is the blogger behind the truly awesome blog Budgets are Sexy and J. Money is another veteran in personal finance blogging!
Here is J. Money's best personal finance tip:
"Track your net worth!!
Hands down the best thing I've ever done for my money as it's not only kept me incredibly accountable but it's motivated the hell out of me too!
Every decision I make with my money is reflected in it, and you can't help but make smarter moves over time! Do it!"
Amazing tip from the main man J. Money! Be sure to check out Budgets are Sexy for killer posts.
Fitnancials
Alexis runs the amazing blog Fitnancials where she shares amazing personal finance tips as well as tips to stay healthy and fit!
Alexis shares her best personal finance tip below:
"Make sure to learn as much as you can about personal finance topics such as retirement, investing, etc. The more you know the better!
My favorite way to learn is through books, but we live in a time where there are even free courses and YouTube videos that will tell you everything you need to know about a certain financial topic."
We all should know that knowledge is power so this is a very great tip! Head over to Fitnancials for more great personal finance tips from Alexis.
Believe In A Budget
Kristen is the blogger behind the successful blog Believe In A Budget where she provides a variety of personal finance tips, especially side hustling!
Here is Kristin's best personal finance tip:
"My best personal finance tip would be to start an emergency fund. Whether it's setting aside $5 or $100+ per paycheck, putting money in an emergency fund will come in handy down the road.
It always feels better to have extra cash available to pay an unexpected bill or expense, as opposed to relying on a credit card in a jam. The more you can save, the more you will thank yourself in the future!"
Such an important tip from Kristen! You can never be too safe, so make sure you are covered for those unexpected expenses.
Kristen provides many more personal finance tips on her blog Believe In A Budget, so check it out!
Bethany Holt
Bethany Holt runs an amazing personal finance blog at BethanyHolt.com and she provides many great personal finance tips for women so they can take control of their financial life!
So, here is Bethany's best personal finance tip:
"My main advice is to limit a lot of the decision-making by setting yourself up with strong systems from the beginning
There are two things that help succeed with money management:
1. Using a planner each week (like one of mine) keeping an eye on your spending encourages you to be more thoughtful when you get your card out.
2. Setting up an automatic transfer to a savings account (or debt repayment) on payday and spending the rest!
You have to make your system simple to use and maintain or you're a gonner!"
Awesome tips from Bethany on how to get started managing your money!
You can find Bethany's planners on her Etsy store here. You won't be disappointed!
Also, Bethany offers money coaching services for women so if you are interested head over to her blog at BethanyHolt.com.
Millennial Money
Grant runs Millennial Money where he provides killer personal finance tips and get this, he reached financial independence at 30 years old! Crazy right? This shows you that if you work hard you can get there too.
Grant shares his best personal finance tip below:
"Figure out what enough means to you. Don't just chase a dollar amount. Focus on how much is enough to live a life you love."
Simple but super powerful, I love this one! We all don't require the same amount of money to live a fulfilled life so figure out what is enough for you.
So, make sure you check out Grant's blog at Millennial Money for great personal finance tips to reach financial independence!
Financial Best Life
Lauren the blogger behind Financial Best Life provides great personal finance tips to master your money and live your best life!
Here is Lauren's best personal finance tip:
"My best personal finance tip is to open up multiple bank accounts. One for spending, one for saving, and one for bills.
Once I opened a bill pay account, I was never late or had to worry about those payments ever again!"
Great tip by Lauren and it is something that should definitely consider on your personal finance journey!
Head over to Lauren's blog at Financial Best Life for tips on mastering your money!
Retire By 40
Joe is a veteran in personal finance blogging, he started his blog Retire By 40 in 2010 where he shares many great personal finance tips!
Joe shares his best personal tip below:
"My best tip is to learn all you can about financial independence. Financial independence is incredible and it will give you the motivation to save and invest more.
Once you've made the commitment, you just need to execute it. That's difficult too and I recommend starting with tracking your spending. We all have to start somewhere. Good luck!"
Check out Joe's blog at Retire By 40 on amazing personal finance tips and steps on how you can retire early!
Frugal Rules
John runs the blog Frugal Rules where he teaches people how to manage their money and live a more free life!
Here is John's best personal finance tip:
"The best thing you can do when just getting started in personal finance is to pay yourself first. That may sound difficult, but it's actually quite simple.
Contact your bank and ask them to set up an automatic transfer into a savings account. The interval doesn't matter, it can be weekly, bi-weekly, or monthly. The amount also does not matter, it can be as little as $10 if you want.
Paying yourself first not only lets you set aside cash for emergencies, it's also the best way to start building wealth to help your future self. The idea of paying yourself first was first introduced to me when paying off debt and was key in growing in my financial journey."
Be sure to check out John's blog Frugal Rules for more great personal finance tips!
There you go! Amazing personal finance tips from truly amazing bloggers!
My best personal finance tip blends in with other tips on this list and it is to simply track your spending.
By tracking your spending you will know if you need to focus more on making money or saving money on your personal finance journey.
Conclusion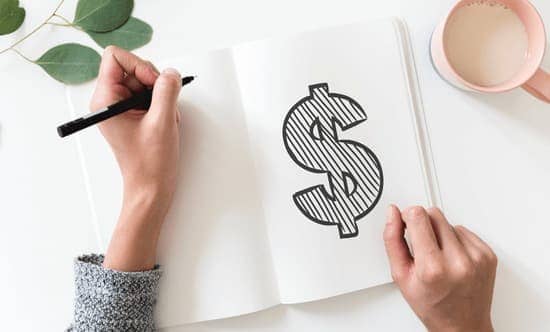 It has been an honor to collaborate with these awesome bloggers and I hope this provides you as much value as it provided me.
As I said, I want all the best for my readers and I believe you deserve different points of view which is why I put together this post.
Note that there is not a winning tip on this list, all tips are amazing and I think you should implement all of these tips in your financial planning!
As a personal finance blogger, I just want to help people take control of their money and I believe all the bloggers on this list want the same thing.
As you should know by know saving money is super important on your personal finance journey so be sure to check out my post on the best money saving tip!
What is your favorite tip on this list? If you have a favorite tip that isn't on this list then let me know in the comments!
Are you ready to take control of your money? Check out these awesome
money resources
which will help you to make and save $1,000's!
Disclosure: This post contains affiliate links which means I will earn a commission if you choose to click and make a purchase. While there is no additional cost to you, it will give us a pretty penny. Thanks For Your Support!