9 Financial Literacy Topics You Need To Learn About
Disclosure: This post may contain affiliate links and if you choose to sign up or purchase a product/service through our links we may receive a commission at no cost to you. Please read our full privacy policy for more information.
Looking for financial literacy topics that are super important to know about?
Well, you've come to the right place!
In this post, we will go over the most important financial literacy topics in personal finance so you can learn to master your money.
If you are not making smart financial decisions then you can be throwing away $1,000's or missing opportunities to make $1,000's without even knowing it!
This is why personal finance is so important and why you should definitely start taking your money more seriously.
Let's jump straight into it…
What Is Financial Literacy
Financial literacy or to be financially literate is having the necessary knowledge in various areas of personal finance to make smart financial decisions.
Not having this knowledge is known as financial illiteracy.
What Are Financial Literacy Topics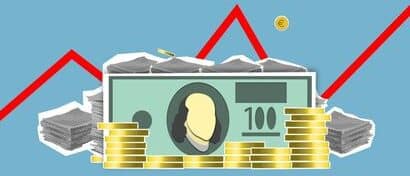 Financial literacy topics are simply separate subjects that all relate to each other under the umbrella of personal finance.
Here are the most important topics in personal finance that you should learn about…
Saving Money
Budgeting and Smart Spending
Managing Debt
Utilizing Credit
Increasing Income
Investing
Taxes
Using Insurance
Financial Security
These are the most important financial literacy topics that I highly recommend you learn more about so let's dig deeper into each one…
Saving Money

You already know what saving money is but are you doing it?
A 2019 study from the Federal Reserve showed that 39% of Americans don't have enough saved to cover a $400 emergency.
While most Americans can cover a $400 emergency, 39% is still a huge percentage of Americans that can face financial ruin if an unexpected expense comes their way.
This is why saving money is one of the most important financial literacy topics that you need to learn.
It is recommended to save at least 10% of your income and if you are able to save a higher percentage then go for it!
Also, you should have different savings accounts (or buckets) for different needs.
Here are some examples of different types of saving accounts or buckets you should have:
Core savings to hold your money securely
Emergency fund to cover any unexpected expenses life throws at you
Fund to save for a house
Fund to save for a car
There are many accounts/buckets you can use to save for different things and for each person this will be different so take some time to figure out what you are saving for and how much of your income you will allocate to each bucket.
P.S: A bucket in personal finance is simply a means of dividing up money into certain areas. Certain savings accounts let you have multiple buckets under one account so you can divide your savings into multiple categories.
Plus, choosing the right bank is very important when it comes to saving your money. You need to choose a safe, secure, and trustworthy bank.
This is why I recommend using CIT Bank. CIT Bank is an online bank that is secure and easy to use!

Also, they have one of the highest interest rates offered on a savings account so your money will grow over time!
Check out CIT Bank to start saving your money and letting your money make you more money!
Along with just taking a percentage of your income and moving it into a savings account, you need to find ways to cut expenses.
This can be done with a budget, which we'll go over next but you can also use free tools to help you save money easily.
Here are some of my favorite tools that help me to save money easily…
Dosh

One of my favorite tools to use to save money is Dosh.
Dosh is a cashback app that will give you cashback automatically on 1,000's of brands for your everyday shopping!
All you need to do is link your debit/credit cards you use to shop with and then as you shop you will get cashback into your Dosh account.
You can then cash out to your bank account, PayPal or Venmo.
It's a really great tool that you can use to save money, plus it's free so check it out!
Drop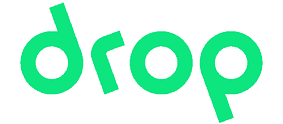 Another cashback app that will give you cashback automatically is Drop.
With Drop, all you need to do is link your cards to the app, and then as you shop you will get points that can be cashed out for gift cards or PayPal cash.
Save money with Drop now!
Ibotta

It's no secret that food is one of the biggest expenses we all have but with Ibotta it doesn't have to be.
Ibotta is a cashback app that will help you to save $100's and even $1,000's on groceries!
They partner with 100's of brands and will give you cashback on 1,000's of brand name items.
Just sign up for a free Ibotta account, activate offers in the app, and then scan your receipt to get cashback into your account.
You can then cash out to your bank account, PayPal, or choose from many different gift cards.
Check out Ibotta and start saving money on food!
Trim

One of the best and one of my favorite tools to use to save money is Trim.
Trim is a tool that will analyze your spending and look for ways to save you money!
The app will show you all the subscriptions you are paying for (even the ones that you forgot about) and give you a way to easily cancel the subscription with a few clicks.
Also, Trim will analyze all of the bills you are paying for and work to negotiate lower payments for you!
It's truly an awesome app that I highly recommend checking out!
Let's now get into one of the other financial literacy topics on this list closely linked to saving money, which is budgeting…
Budgeting & Smart Spending

Along with saving money, budgeting and smart spending are very important when it comes to financial literacy.
One of the most important aspects of personal finance is knowing where you stand financially and you can't do this if you aren't tracking and budgeting.
First, you need to create a spreadsheet or table with two columns, one for income and one for expenses.
And… you guessed it! You will then list out all your means of income and then all the expenses you have (it's best to do this as monthly income and expenses).
Obviously, your income should exceed your expenses, or else you are in big trouble but it's best to have your income exceed your expenses by a wide margin.
This is where budgeting comes into play…
You want to start to set budgets for different expenses, for example, let's say for food you will set a spending limit of $300 a month, for transportation $350, for fun $200, etc…
This is just an example but you get the point, try to lower your expenses as much as possible without lowering your quality of life.
What I mean is that you shouldn't eat Ramen every day, three times a day, just to save money!
Save money and also live your life, this is what a budget is for.
There are many ways to create a budget, you can use Excel, Google Sheets, apps, pen and paper, etc…
So you can choose whatever fits you the best!
If you are not sure where to start then I recommend checking out Mint.
Mint is an app that tracks all of your income and spending for you automatically!
All you need to do is link your bank accounts to Mint and it does all the work for you (don't worry it's secure).
You will then see how much money you are making and all the expenses you have. Plus, you can see your investment accounts (if you have any) all on this one app!
However, Mint is not perfect, it sometimes categorizes purchases wrong and obviously, you will have to manually enter any income/spending done with cash.
So, some manual effort is needed but it's a really great app overall to get a basic understanding of a budget.
Now let's continue with these financial literacy topics…
Managing Debt

One of the most common things that keep people from achieving financial freedom is debt.
If you don't learn how to handle debt properly you can find yourself in a deep hole that is very hard to get out from!
Unfortunately, for many people, debt will be accumulated at some point in their lives. For those approaching retirement or already retired, managing this debt becomes even more challenging, whether it's student loans, a mortgage, a car loan, etc…
Of course, some debt is "better" than others, for example, the types of debt listed above are better to have than credit card debt.
Debt will cause you to pay more for the item/service in the long run due to interest so make an effort to pay off your debts as soon as possible!
Track every debt you have and start paying them down each month to save money in the long run!
Utilizing Credit

I know it's probably strange to follow up managing debt with utilizing credit but hear me out…
Building credit is very important especially at a young age.
This is because you will need a good credit score to get a mortgage, car loan, or a loan for anything else.
There are many "finance gurus" that claim debt is bad and you should only use cash instead of credit but this is not true.
Credit cards can be a useful tool that will help you build credit, offer certain purchase protections, get rewards, etc…
Obviously, you will need to pay off your credit card balance each month before you accrue interest.
I recommend using your credit card for small purchases periodically and paying it off before it accrues interest so you can build credit.
If you are looking for a good credit card to get I recommend checking out the Chase Freedom Unlimited or the Chase Freedom Flex credit card.
Both credit cards have no annual fee, cashback on shopping, and 0% APR for the first 15 months!
I highly recommend checking out the Chase Freedom credit cards to start building credit!
Increasing Income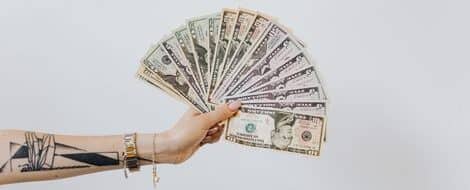 Along with saving more money, you should also focus on making more money.
There are pretty much 4 ways to make more money:
Moving up the ladder at your current company
Getting a new job
Starting some side hustles
Start a business
So, two of the best ways to increase your income is to either get promotions at your current company or get a new job with higher pay.
Other than these two options, you can also make more money by taking on some side hustles or starting a business.
You can take side hustles like Rover, DoorDash, Postmates, Handy, Instacart, etc… to make money in your free time.
The great thing about these side hustles is that you can work when you want!
If you want to make a lot more money and don't mind working for it then consider starting a business.
Some examples of businesses you can do are start a blog, woodworking, candle making, locksmith, re-selling, etc…
With a business, you can make a lot of money but it requires a lot of work so make sure it is something you really want to do and that you have patience.
Now, let's get into one of the other most important financial literacy topics…
Investing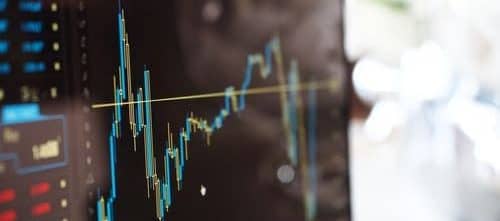 Now that you are saving more money and making more money you need to know what to do with it.
And…
One of the best ways to use your money is using it to make you more money through investing!
There are many types of investing you can do but the two most common and popular investments are stocks and real estate.
Real estate investing definitely requires a lot more work than investing in stocks but you can make a lot of money so just make sure you do your homework before jumping into real estate investing.
For investing in stocks, you can start immediately with little effort and I highly recommend doing this!
Historically, the stock market as a whole has continually increased and there is no indication that it will stop increasing.
So… this means that you can make money by simply investing in stocks!
Firstly, I recommend utilizing retirement plans such as a 401k, 403b, IRA, and Roth IRA. so you can take advantage of the tax benefits these plans offer.
Outside of retirement plans, you can set up other investment accounts that are labeled as taxable investment accounts since they do not have any tax benefits.
I recommend checking out Wealthfront and Vanguard to use for your taxable investment accounts. Both have low fees and you are able to invest in the entire stock market with ease!
Plus, if you sign up with my link to Wealthfront you will get $5,000 managed for free!
Other than retirement accounts and taxable investment accounts, you can invest in individual stocks to get higher returns.
If you do choose to invest in individual stocks I recommend only using a small portion of your money for this and the majority of your money going into index funds.
To invest in individual stocks I recommend using Robinhood and Webull.
Plus, when you sign up to Robinhood and Webull using my links you will get free stocks from each platform!
Investing is one of the most important financial literacy topics you can learn about and I highly recommend investing your money so you can increase your wealth!
Now, let's get into one of the biggest expenses you have…
Taxes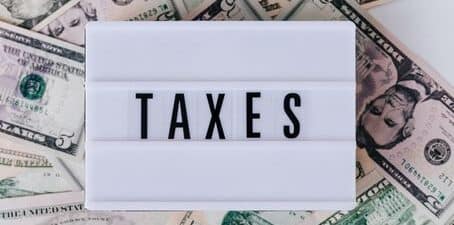 We all have to pay taxes, and it sucks to see a big chunk of your income go towards taxes, but there are certain things you can do to lower your taxable income.
One of the best ways to lower your taxable income is to utilize retirement accounts such as a 401k or IRA.
The money you deposit in a 401k or IRA will not be taxed but when you withdraw the money in retirement the money will be taxed but most likely at a lower tax rate.
Utilize an FSA, an FSA is a flexible savings account that you can fund with tax-free income to use for health-related expenses.
The downside is that if you don't use the money in the FSA account by the end of the year you will most likely lose the balance left over.
If you want to use your money for a good cause then consider donating to charity, donations are tax-deductible which can reduce your taxable income. You can also donate items such as clothes, electronics, appliances, etc…
Utilize business expenses if you have a business or thinking about starting a business. Certain expenses can be deducted from taxes.
There are other ways to lower your taxable income, and it varies depending on your situation, so the last point I want to make is to invest in a good accountant.
A good accountant will help you to work with tax laws to reduce your taxable income.
Using Insurance
One of the most important financial literacy topics is how to properly use insurance.
Having insurance is really important to protect you from unfortunate events that happen in life.
Without insurance, you can find yourself in deep financial trouble!
The most common insurances to have are health insurance, dental insurance, life insurance, home insurance, and auto insurance.
Health and dental insurance are very important to have for regular checkups all the way to medical emergencies.
If you have a family that depends on your income then consider taking out a life insurance plan. This will give your family a financial cushion in case something bad happens to you.
Home and auto insurance are important in case something happens to your house or car.
Also, home and auto insurance can get pretty expensive so I recommend using Gabi to save money on home and auto insurance.

Gabi is a free tool that you can use to compare many different insurance plans from different insurance companies to see which one works best for you. Get your free quote now!
Now, let's go over the last but not least topic in this financial literacy topics list…
Financial Security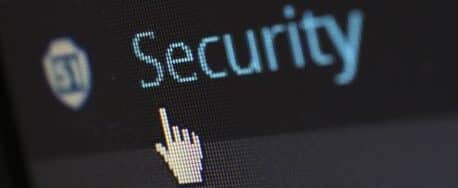 As you are saving money, making money, and investing money you have to make sure all your financial accounts are secure.
Hacking is a huge issue right now and it's continually getting worse as everything is moving to digital form.
With online banking, online investing platforms, financial tracking apps, etc… your information is all over the internet that can be a prime target for hackers.
To secure your financial accounts, you need to set strong passwords that are unique to each account and you should set up two-factor authentication on your accounts if possible.
Also, to protect your information from being transmitted over the internet it is recommended to use a VPN.
A VPN is software that you can place on your computer and phone that will encrypt and protect all your network traffic so hackers can't intercept the data.
You can get a VPN from PureVPN right now for an extremely cheap cost! Get a 7-day trial right now for only $0.99!
After the trial period, if you choose to keep PureVPN it will cost less than $5 a month. This is very cheap for financial security! I highly recommend signing up for PureVPN!
If you want to take it a step further and get even more protection then I recommend getting Identity Guard.
Identity Guard is software that will protect you from identity theft, it works to block cyber threats and alerts you of any threats to your identity.
I highly recommend using Identity Guard to get further protection!
Financial security is a big part of financial literacy and it's very important to keep what you have safe so definitely take this seriously!
Financial Literacy Course
While this post gives you a great overview of important financial literacy topics, you definitely need to learn more about personal finance.
If you are serious about improving your financial life then I highly recommend getting further training!
There are many ways to learn more about personal finance, you can read books, read blogs, watch YouTube videos, or take courses.
The amount of information is endless, it's just important that you start learning and be consistent!
I highly recommend learning more about personal finance if you are serious about improving your financial life.
By digging deeper into personal finance, you will learn about topics such as building wealth, optimizing your cash flow, budgeting, the difference between assets vs. liabilities, investing in the stock market and real estate, tax savings, and so much more!
Conclusion
These are the most important financial literacy topics that you need to learn about!
If you are looking to save money, make money, invest, etc… then you need to take these topics seriously and take a deep dive into each of them to learn more.
If you feel that you need further information on these topics then I highly recommend checking out my other articles and also checking out some other personal finance blogs.
I also listed some free tools that you can use to save money and make money so make sure you check them out!
If you like this post then I recommend checking out my posts on Tired Of Being Poor? Here's What To Do and 13 Important Money Rules To Live By.
Have any other financial literacy topics that should be covered? What topic are you most interested in learning about? Let me know in the comments below!
Are you ready to take control of your money? Check out these awesome
money resources
which will help you to make and save $1,000's!
Disclosure: This post contains affiliate links which means I will earn a commission if you choose to click and make a purchase. While there is no additional cost to you, it will give us a pretty penny. Thanks For Your Support!