16 Best Investing Subreddits (Plus More)
Disclosure: This post may contain affiliate links and if you choose to sign up or purchase a product/service through our links we may receive a commission at no cost to you. Please read our full privacy policy for more information.
Reddit subs can be an excellent resource for expanding your investing knowledge, and that's why we'll get into the best investing subreddits.
There are many personal finance subreddits, but if you are primarily interested in investing, there are specific communities that you can be a part of.
Reddit has become one of the top websites globally in terms of traffic and daily active users. If you've ever spent time on Reddit, you know it has almost every topic imaginable!
These subreddits are niched down, and the members of these subreddits are happy to provide you help you with any questions you have.
Whether you want to lurk or be an active member of one of the subreddits, there is value to be had.
Here are some of the best investing subreddits to help you on your investing journey…
r/investing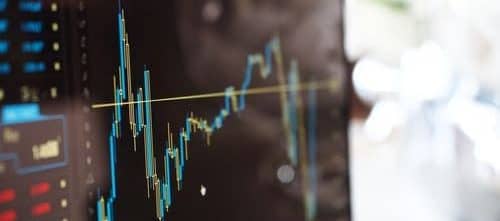 The /r/investing sub is another one of the most extensive investing-focused subs on Reddit, with over two million subscribers!
This sub isn't one to be asking for advice or investing tips. It's more of a place for sharing financial news and having in-depth discussions on companies, markets, trends, and general investing knowledge.
You can go down a rabbit hole with this subreddit, but it's good.
The subreddit also has a FAQ section that answers common questions about the sub, so you will clearly understand how it works.
/r/investing isn't for everyone, but if you're interested in investing, this subreddit will provide immense value.
r/Bogleheads
Jack Bogle founded index funds, and an entire subreddit is dedicated to his ideas, strategies, and methods. This subreddit is r/bogleheads.
Jack Bogle helped shift the investing strategy and mindset of millions. Due to his practices, he gained a following devoted to his ideas.
The description of the r/Boglehead subreddit does the best justice to the goal of the Bogleheads:
"Bogleheads are passive investors who follow Jack Bogle's simple but powerful message to diversify and let compounding grow wealth. Jack founded Vanguard and pioneered indexed mutual funds. His work has since inspired others to get the most out of their long-term stock and bond investments by indexing. Active managers want your money – our advice: keep it! How? Investing in broad-market (MF or ETF) indexes, diversified between equities and fixed income. Buy, hold, rebalance, and stay the course!"
The sub is one of the smallest investing subreddits listed here but still has an impressive subscriber base of over 200,000 members.
It could be more active, but the topics discussed are evergreen and very informative.
This subreddit is best for those interested in long-term investing and wealth-building, so if you are interested in this, then r/bogleheads is definitely worth checking out.
r/stocks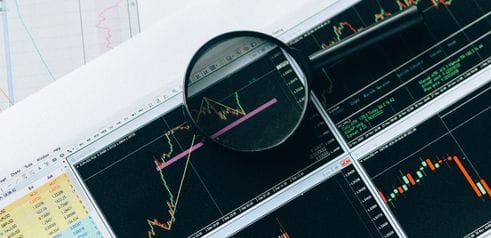 One of the best investing subreddits is r/stocks; it's full of information on stocks and has a very active community with about five million members.
Any questions, advice, insights, etc… on stocks are welcome on r/stocks.
There is a plethora of information on this subreddit, so I recommend checking it out to see if it's a community that's right for you.
r/ValueInvesting
Even though it's a smaller community than the others on this list, r/ValueInvesting is one of the best investing subreddits!
Value Investing is a popular investing strategy used by many famous/wealthy investors, one known really well, Warren Buffet.
The fundamentals of value investing are to find underpriced stocks and invest in them to make money.
It's a popular strategy because it works, so I recommend being part of this community to learn more about value investing.
r/wallstreetbets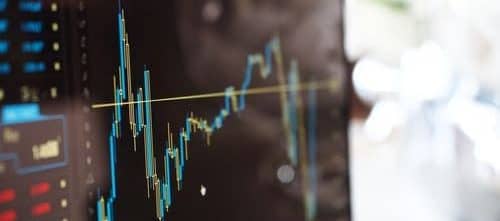 One of the most notorious subreddits ever is r/wallstreetbets, and that's why it has over thirteen million members!
You might remember r/wallstreetbets from the popular GameStop saga when Redditors were the main factor for driving the stock price higher and higher.
This subreddit is definitely one of the most interesting ones on this list, there is a lot of nonsense and craziness, but there are also things you can learn.
So, you have to go into this community with a level head and not take everything said to heart; there will be a lot of filtering, but it's a fantastic community to learn from others.
r/cryptocurrency
We've discussed subreddits focused on stocks thus far, but there are other types of investments, and one is cryptocurrencies.
One of the best investing subreddits on cryptocurrencies is r/cryptocurrency which has over five million members.
There are a lot of scams in the cryptocurrency industry, so you have to be careful, but it's a growing technology with a lot of premise, so it's worth checking out.
If you want to learn more about cryptocurrencies, then r/cryptocurrency is a great community to participate in.
r/trading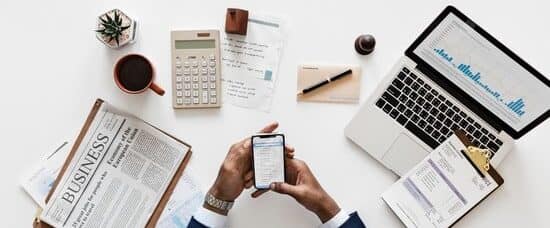 If you want to take a shot at trading stocks rather than holding for the long term, check out r/trading.
r/trading is a small community with about one hundred thousand members, but you will learn about all things trading stocks.
There are discussions on many trading terms and techniques, so you will surely learn a lot.
Check out r/trading on Reddit if you are interested in learning about trading.
r/stockmarket
One of the best investing subreddits if you are investing in stocks is r/stockmarket.
This subreddit has over two million members actively contributing insightful information on the stock market.
You will get news and updates on what companies are doing, news, politics that will affect stocks, etc…
There is a lot of information in this subreddit, so check it out and learn more about the stock market!
r/forex
Other than stocks and cryptocurrencies, another investment that you can check out is Forex, and the best subreddit for this is r/forex.
Forex trading is the strategy of buying and selling currencies in an effort to turn a profit.
If you want to learn more about Forex, then be sure to check out r/forex and be part of a community with over 250,000 members.
r/EducatedInvesting
A small but very informational subreddit on investing that I recommend checking out is r/educatedinvesting.
This subreddit has only 22,000 members, so it's not very active, but the posts in this subreddit are fantastic!
The posts deeply dive into stocks to clearly understand whether it's the right time to invest in this stock.
It's definitely worth checking out!
r/options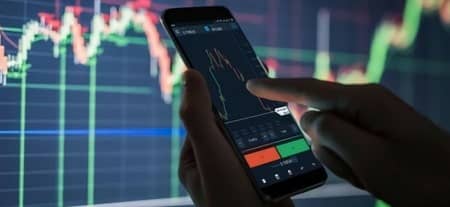 If you are interested in investing in options, then one of the best investing subreddits to check out is r/options.
Options are tricky because they are risky, but there is a lot of money to be made from them, so it's worth looking into.
The best way to learn about options is to be part of an active community that constantly talks about it, and this is why you should check out r/options.
r/investing_discussion
A small but really great subreddit that I recommend checking out if you are interested in stocks is r/investing_discussion.
This subreddit is excellent because you will get all the information on stocks without all the memes and "to the moon" talk.
If you are serious about investing, then definitely check out this subreddit.
r/personalfinance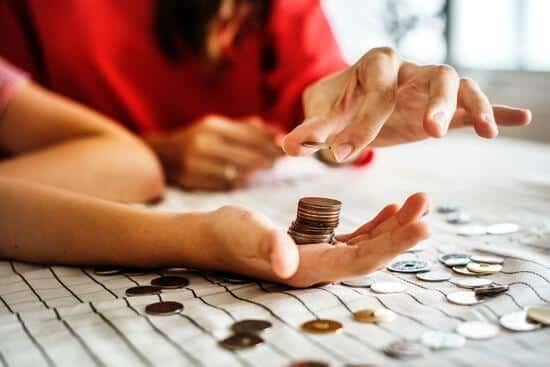 Not only should you focus on the "investing" subreddits, but there are also others where you can get helpful investing information, and one of these is r/personalfinance.
With over 16 million subscribers, it's the most significant financial subreddit on the platform. It's very active and has multiple posts each day.
If you're looking for investing tips, or information on any personal finance topics, this subreddit is definitely worth checking out.
On the subreddit page, the moderators provide links to helpful resources to help you on your personal finance journey.
You will find a lot of questions from users, which you can learn from, and you will get helpful information and articles.
r/personalfinance has a lot of great investing information, but it's best suited for those who want to learn about personal finance overall.
r/PersonalFinanceCanada
If you reside in Canada, many topics in r/personalfinance won't relate, but there is also r/PersonalFinanceCanada.
While a million members don't compare to r/personalfinance, the engagement and support are the same.
You will learn about taxes, investing, TFSAs, RRSPs, Canadian credit cards, financial institutions, etc.
It's a melting pot for all things relative to personal finances in Canada to be discussed.
r/FinancialPlanning

Another great personal finance subreddit worth checking out is r/financialplanning.
This subreddit currently has 470,000 members, so it's not the largest financial subreddit, but it's still active.
The Financial Planning subreddit digs deep into personal finance topics and is an excellent resource for any financial questions you might have.
Any topic in personal finance is allowed to be discussed on this subreddit, so you will get a plethora of information.
There are a lot of financial discussions happening every day, and you will get content creators sharing their financial information, which can be helpful.
The subreddit consists of beginners, advocates, experts, etc… so you will get information from all sorts of individuals.
With r/financialplanning, you will learn to take control of your money to better your financial life.
r/financialindependence
For those pursuing the life of FIRE or financial independence, there are, of course, subs on Reddit devoted to the cause and mindset.
Even if you're just at the start of your journey and looking to learn more about financial freedom, the r/financialindepdence sub is a fantastic resource.
Those new to the term FIRE stands for financial independence, retire early.
There are blogs, podcasts, books, and online communities dedicated to FIRE, including this sub (and many others for different nations and locations).
At over 1.5 million members, the sub is packed with other people from around the globe on the path to FI/RE.
There are daily discussion threads, questions posed for advice on specific topics, news articles, podcasts, etc.
Even if you might still need to think about retiring early or are still determining what the future holds, this sub can change your financial journey.
More Investing Subreddits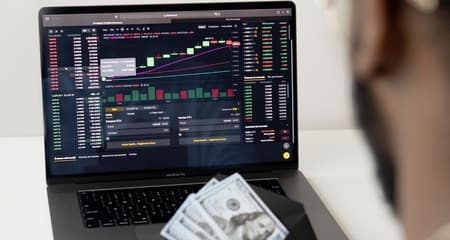 There are hundreds of more investing subreddits on Reddit dedicated to specific strategies, methods, and subjects.
The number of communities actively looking to discuss money and bettering your life is astounding.
No matter what the subject, the passion and energy on these subs always inspires me.
Here are some additional subs worth checking out (the list could go on and on):
r/Invest
r/Investment
r/Economics
r/Finance
r/InvestingClub
r/InvestingForBeginners
r/Crypto
r/CryptoMarkets
r/RealEstate
r/RealEstateInvesting
These are all great investing subreddits that you should check out!
Conclusion
These are the best investing subreddits from which you can learn a lot!
Reddit has communities for every corner of the investing and personal finance world.
Whether you want to focus on just investing or personal finance, the platform is full of unique financial content, advice, and conversation.
You could become an active contributor and engage in the discussion or lurk and learn at your own pace.
Don't overlook Reddit as a great resource to support your journey to take control of your money and life.
If you like this post, then I recommend checking out my posts on
What do you think about these investing subreddits? Do you have any others to add? Let me know in the comments below!
Are you ready to take control of your money? Check out these awesome
money resources
which will help you to make and save $1,000's!
Disclosure: This post contains affiliate links which means I will earn a commission if you choose to click and make a purchase. While there is no additional cost to you, it will give us a pretty penny. Thanks For Your Support!