How Does Drop Work? Ultimate Must-See Guide!
Disclosure: This post may contain affiliate links and if you choose to sign up or purchase a product/service through our links we may receive a commission at no cost to you. Please read our full privacy policy for more information.
Learn how Drop works in this ultimate Drop app review…
If you want to know the answer to this question I assume you already know what this app is but if you don't, no worries, we will go over what Drop is and how it works.
But first, let me ask you a question…
How would you like to get free gift cards?!
Of course, you would! who wouldn't? Well, this is what it essentially does.
It is a cash-back app that gives you points for shopping at your favorite stores and you can trade these points in for gift cards.
If you don't want to waste any time in getting cashback for your purchases, just sign up to Drop for free here! (I highly recommend doing this)
Now let's get into this Drop app review and learn how the app works and some tips to maximize your earnings!
How Does Drop Work?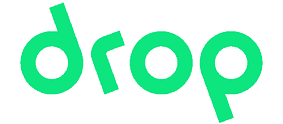 Now that you know what Drop is you need to know how it works and it is pretty simple really.
After you go through the setup which we'll go over soon, you will be able to get cash rewards for things you are already buying anyway!
Drop gives you points for your cash rewards that can be traded in for several gift cards to places like Amazon, Starbucks, Sephora, iTunes, etc…
Unfortunately, there is no way to cash out to PayPal but there are a good amount of gift cards you can choose from!
The point structure for Drop is really simple:
1 point is equal to $0.001. Not much at all but these sure do add up!
Then when you accumulate enough points, you redeem them for a digital gift card of your choice.
With Drop, you will earn points for your everyday purchases which can be redeemed for free gift cards!
Now let's dig deeper into this Drop app review to set up your account and then go into how the app works so you can start getting cash rewards right now!
What Is Drop?
Drop is an awesome cash rewards app that allows you to save money easily by getting money back for your everyday purchases.
You most likely heard of big cash rewards sites like Rakuten and while Drop is a smaller company, they sure have some offers that you will love.
Now for a little history…
Drop was founded in Canada in 2015 and even though it is a pretty new cash rewards app they have paid millions in cash rewards to its users!
It is also completely free to sign up to Drop and use the account!

They makes saving money every day a breeze and I highly recommend using this app on your financial journey.
Drop App Setup
The first thing you need to do is sign up to Drop for your iPhone or Android device which you can do here.
Once you open the Drop app you will see the signup screen:
Just click signup with email and then fill in the required information, you can also choose to sign up with Facebook instead but I recommend using email to sign up for an account.
You will then see a screen to enter in an invite code if you have one to use and then you will have to enter some further information shown on the screen below: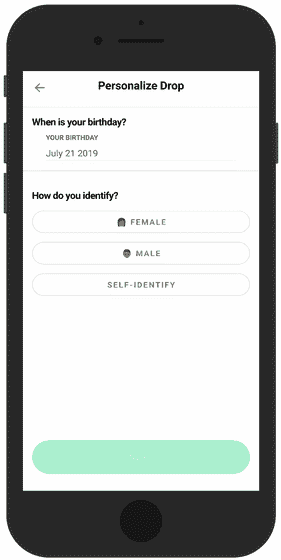 Then you will have the option to turn on notifications which I recommend doing and you will be brought to the screen to select your power offers.
A quick note about your power offers…
These power offers are cash rewards offers that you will earn automatically when shopping at the selected store.
You are allowed to select 2 power offers and you cannot change power offers on Drop so choose these very carefully!
Choose stores that you shop at the most, it can be places like Starbucks, Dunkin Donuts, Walmart, Whole Foods, etc…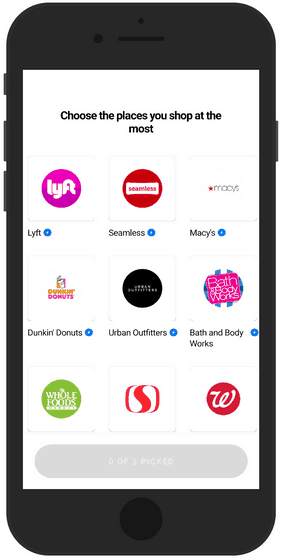 The great thing about these offers is that you don't have to activate them to earn points, you will automatically get points when you shop with a linked card!
Speaking of a linked card, we are at the part that turns most people off…
You now have to link a card to Drop using your online bank account login.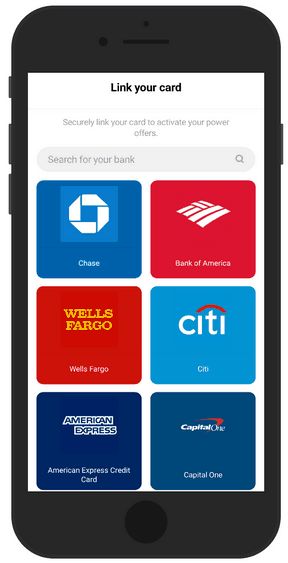 Well, is the Drop app safe?
I know… I know… you are most likely not comfortable linking your bank account but they assure you that your login information is safe and I haven't had any security issues when using Drop.
Drop is powered by Fincity security which is a secure way to connect an app to banks, other companies like Experian, Waterstone Mortgage, and ElliMae also use Fincity.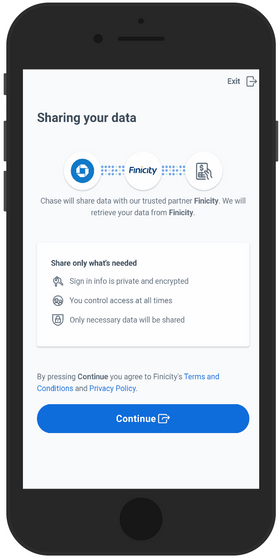 Your information is never stored by Fincity or Drop, it is simply used for authentication purposes which hopefully gives you peace of mind.
So, to answer the question "is the Drop app safe". Yes, it is completely safe to use!
Drop partners with 100's of banks and credit card providers so you will most likely have no issues linking your bank account or credit card.
How To Use The Drop App?
Now that you have your drop account set up, let's see how you can use the app to get cash rewards!
Well, you know that you have your two power offers where you can get cash rewards automatically but for other offers, you will have to activate them like you have to do with Rakuten or Ibotta.
This is why I use Drop along with Dosh so I can maximize my cash rewards returns automatically!
On your main account screen, you will see a bunch of different offers from stores split into sections like recommended stores, new stores, most popular, etc…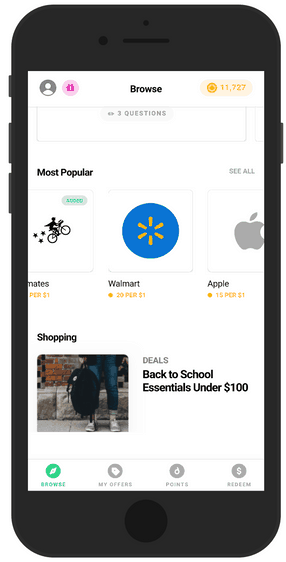 Let's break these down so you can get a clear answer on how to use Drop…
Taking Surveys
Drop even offers a few surveys you can take but they don't pay much at all. However, it will take less than 30 seconds for 50 points so I recommend completing these when you see them.
As you know, 1 Drop point is equal to $0.001.
So, 50 points are only worth $0.05 but for a few seconds, it's not that bad.
If you really want to make money with surveys then I recommend using Swagbucks or SurveyJunkie.
Cash Reward Offers
Other than the two automatic offers you selected when setting up Drop, there are hundreds of other cash reward offers that you'll need to activate manually
Let's say I want to shop at Walmart I would check for Walmart on Drop by either looking for the icon on the home page or using the search bar.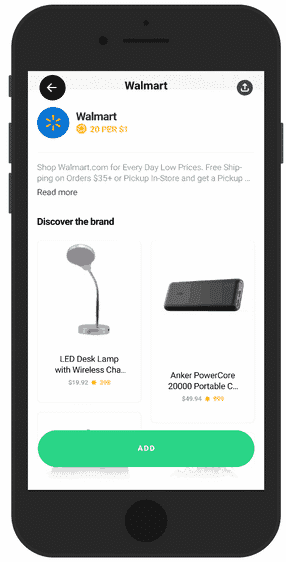 I see that Walmart offers 20 points for every dollar I spend, is this good or bad?
Well, we know that 1 point equals $0.001 so 20 points equal $0.02.
This means for every dollar you spend you get $0.02 in cash rewards or a 2% cash reward rate.
This isn't bad at all, it is a pretty standard cash reward amount but it is possible to get a higher cash reward amount from other apps like Rakuten or Swagbucks.
So, if you want to get cash rewards from Walmart you need to click on the icon and then add the offer to your Drop account.
Make sure you scroll down on the screen to see the "How It Works" section to know all about the cash rewards offered for this store.
Then once you add the offer you will see the option to Shop Now button, click on it, and then the stores' site will load up in the Drop app where you can shop and earn your points!
Some stores give the option to send the offer to your email so you can shop from your laptop or desktop computer instead of your mobile device.
Once you select this option you will get this confirmation message:
Then in your email, you will get the Drop link to shop from your computer and get cash rewards on your purchases!
Special Offers
Drop also has a special offer where you can get extra points in a really easy way!
Just go to the Points section in Drop where you will see the two power offers you chose when setting up your account but right above that you will see something called Supercharge.
Your Supercharge will either be ready or it wouldn't as shown below: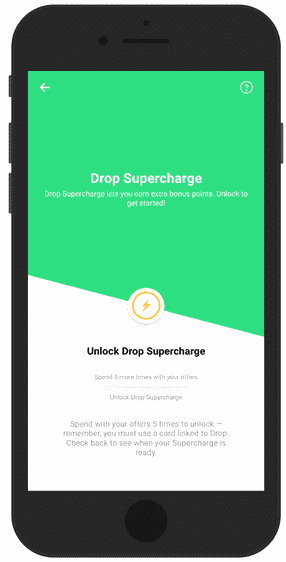 To unlock the supercharge you just have to use your linked card 5 times at your power offer stores
You will then unlock a game that you can play to own bonus points!
Yes, all you need to is play a game to earn some extra points on Drop and it's not just a random game, it's the classic game Snake which is so much fun!
You can make a few hundred points for simply playing Snake so definitely keep an eye out for these supercharge bonuses and make some extra points whenever you can!
Linking Cards To Drop
You most likely have linked one card to Drop already but if you would like to link additional cards to maximize your points then just click on your profile icon on the top left of the app.
Here you will see a few options with one being the link card option, you can also see the card you linked and unlink it if you would like to do so.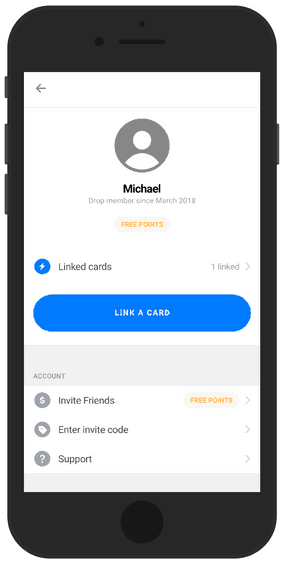 Just click on the link card option and then link as many debit or credit cards as you'd like!
Referring Friends To Drop
On Drop, you can also get points by referring friends to the app!
Let's get into it…
By clicking on your profile you will see the option to invite friends: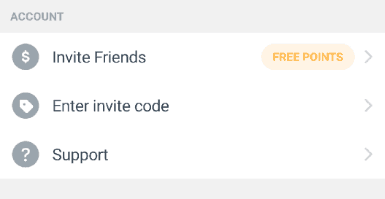 You will get $5 or 5,000 points for inviting a friend to Drop and you will also give them $5 as well, which is a win-win!
You will get a code that you can share with friends and all they have to do is enter your code when signing up and you both will get $5!
The downside is that you can only invite 10 friends to Drop so you can only make $50 for inviting friends but this is much better than nothing.
Sign up here and then invite your friends to make easy money today!
Redeeming Points
Once you get enough points on Drop it is time to redeem these points for gift cards!
Simply choose the Redeem menu option in Drop and you will see all the available gift cards from the cheapest options to the most expensive options.
However, they recently changed its rewards, and the cheapest gift cards available start from 25,000 points or $25.
This is a pretty high limit and another downside is that if you don't use Drop frequently you will only see offers for $75 to $100 gift cards as shown below: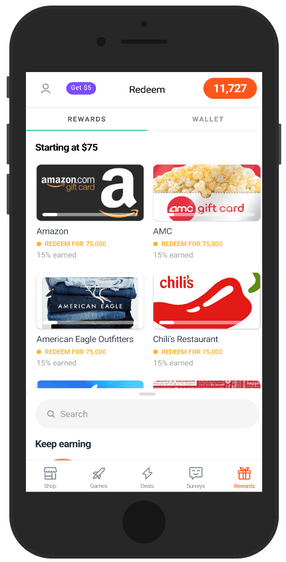 You will have to unlock the $25 gift card options on Drop. This is the message they have on the app: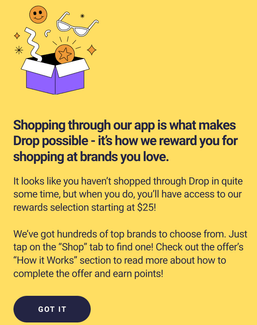 Scroll down and find an offer you like and then click on it and you will then see the Redeem option.
Once you redeem your points for a gift card, you will receive an e-gift card in your email instantly but it can also take up to 3 days so keep this in mind.
Now just use this gift card for anything you want to purchase it's that simple!
If you don't have enough Drop points for a specific gift card you want you will see this screen showing you how many more points you need to redeem this offer.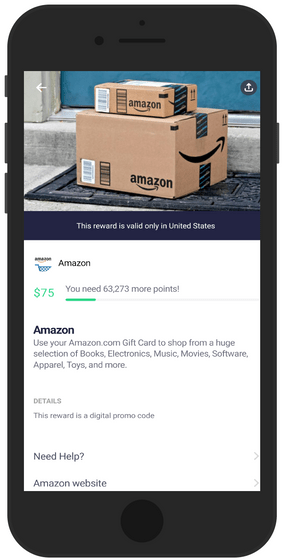 Remember to link all the cards to Drop and choose stores you constantly shop at for your power offers.
Drop For Chrome
A cool feature that Drop recently released is an extension to use on Chrome to get cashback when shopping online from a computer.
With the Drop Chrome extension, you can earn points when shopping online using Chrome on your computer.
However… The extension is not available to everyone as yet so it might not be an option to use as yet but Drop hopes to make it available for everyone soon.
I highly recommend adding the Drop extension to your Chrome extension so you can continue getting cash back while on the computer.
Drop App Tips
Now that we answered the question on how the app works, here are the best Drop tips to maximize your points!
Link all the cards you use to shop with, this way you will never miss out on the power offer points.
Take the surveys when they are available. They don't pay much but you can make a few cents in a few seconds!
Choose your power offers carefully, don't choose your favorite brands, choose the stores you shop at the most.
Check for cash rewards offers before shopping at any store
Invite friends to get $5 for each friend up to 10 friends!
Play supercharge whenever it is available to gain some extra points for merely playing a game.
Pros and Cons
Here are some pros and cons of Drop you need to know:
Pros
Free cash rewards platform you can use to earn gift cards automatically.
Referral program where you can make $50 easily!
Supercharge game where you can make extra points by playing a game.
Automatic points from your 2 power offers when using a linked card.
Cons
Unable to change power offers.
Can only select 2 power offers, down from 5 which Drop offered in the past.
Points are not worth much, at only $0.001 per point it is not jaw-dropping.
Can only get gift cards, no PayPal, or cash.
Overall Drop is an awesome cash rewards app to use to earn free gift cards. Sign up here!
Drop App FAQ
These are some questions that are frequently asked about Drop.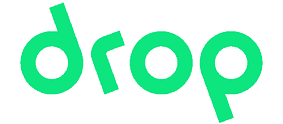 Is Drop Worth It?
Since Drop gives you automatic cash rewards for your purchases it is definitely worth it!
Where To Sign Up For Drop?
Sign up to Drop at joindrop.com and start getting cash rewards immediately when you link your debit or credit cards to the app.
Does Drop Work With Debit Cards?
Yes, Drop works with debit cards along with credit cards to give you the best chance to get cash rewards on your purchases!
Do Drop Points Expire?
Drop Points do not expire so you can accumulate as many points as you'd like to redeem the higher-value gift cards.
How Much Is A Drop Point Worth?
One Drop point is worth $0.001. For example, 1,000 points equals $1.00 and 5,000 points equals $5.00.
How Do You Cash Out Drop Points?
After you accumulate enough Drop points you can use them to redeem free gift cards. The gift cards start at 25,000 points for a $25.00 gift card.
Conclusion
In this review, we answered the question on how Drop works and you have the tips to maximize your earnings!
So have you signed up for this awesome app yet? If not then what are you waiting for?!
Sign up to Drop here and download the Drop app to start earning free gift cards today!
I also recommend checking out my posts on the Highest Paying Apps To Use Right Now and Ways To Make $200 In A Day!
Do you use the Drop app for cash rewards? What do you think about this app? Let me know in the comments below!
Are you ready to take control of your money? Check out these awesome
money resources
which will help you to make and save $1,000's!
Disclosure: This post contains affiliate links which means I will earn a commission if you choose to click and make a purchase. While there is no additional cost to you, it will give us a pretty penny. Thanks For Your Support!