Easy Ways to Make Money on Vacation
Disclosure: This post may contain affiliate links and if you choose to sign up or purchase a product/service through our links we may receive a commission at no cost to you. Please read our full privacy policy for more information.
Vacations are dope and they are some of the best times in our lives.
But…
There is this small thing about them…
They cost a lot!
Now I know there are a lot of factors that go into the cost like where you are traveling to, for how long, where you stay, etc…
But, it costs money nonetheless.
So, what if there were ways to make some extra spending money on your vacation?
By using services like Grabr and Airmule you can make money by delivering products to people in other countries.
Think of it as just a courier service.
Let's break down these 2 services to see if they are something that works for you!
Grabr
Before you sign up for Grabr and start using it, I recommend going on Grabr and look around the site.
Do a test order to see how it works for a shopper and look around at the available jobs as a traveler.
Once you are comfortable, Sign up for your free Grabr account here.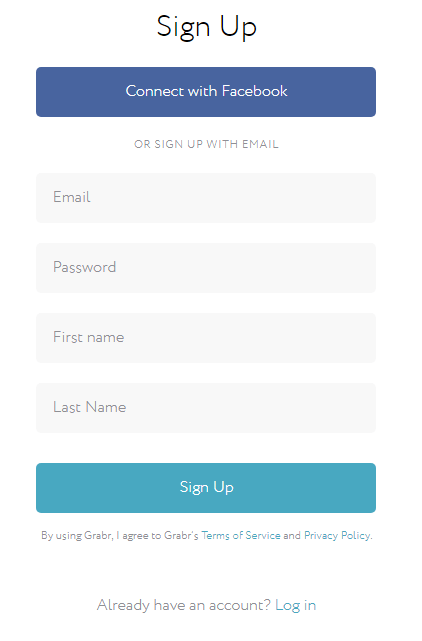 Grabr is also available as an app, which makes it much easier to use.
Let's go over how Grabr works in the app. (it is a similar process on the computer)
Get the Grabr app for iOS or Android.
When you open the Grabr app, you will see this screen: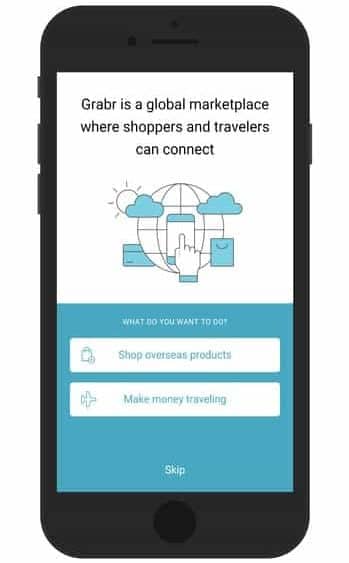 Now you can select whether you want to shop or make money traveling.
I recommend selecting skip here and then you will be at the sign-up screen.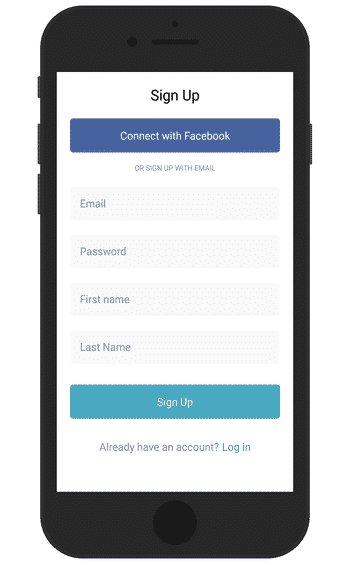 Just sign up for your account or log in if you have an account already.
Great! Now you will be at the Grabr home screen: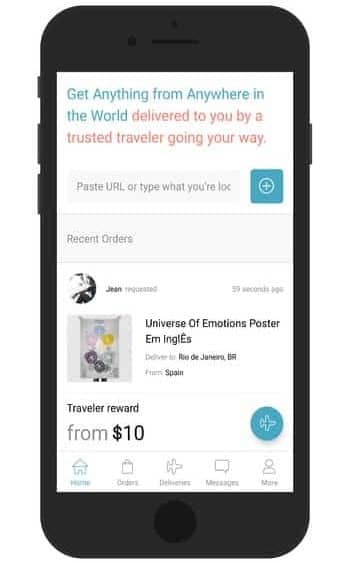 Here you will be able to add your orders if you want to shop with Grabr or make offers on orders.
We'll go over these in a second, but there are a few things you should do before using Grabr.
First, you will most likely get an email to confirm your email address.
Now that your email account is verified, click on the more menu on the Grabr app and you will see your account settings.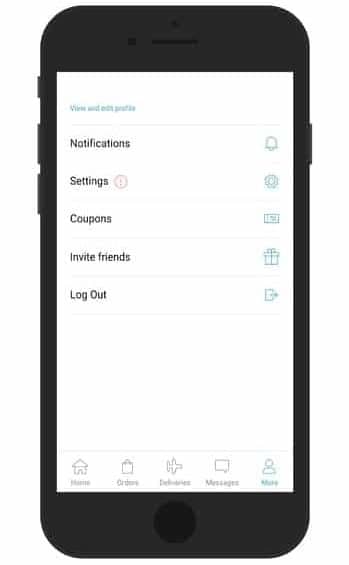 Select settings and then you will be at your profile settings.
From here, set up your profile with a profile photo and bio (this makes you look more trustworthy!)
Also, enter your phone number for verification.
Now for the important stuff…
Getting paid!
Click on payment & payout and you will see this screen:
If you are planning to shop using Grabr, select add payment method and fill out the info.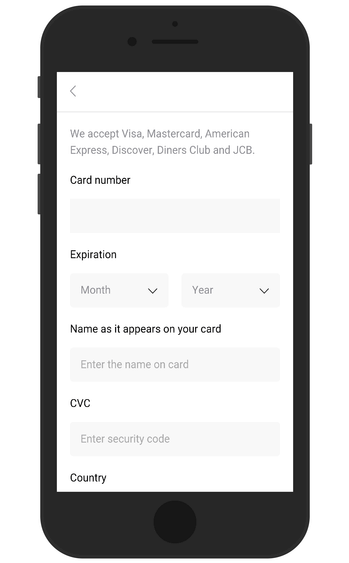 If you are planning to make money on vacation with Grabr then select add payout method.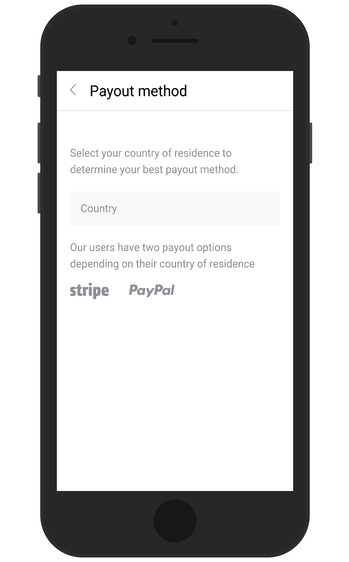 Enter your country and then you will be prompted to enter your bank account info or PayPal info.
Now that you got the basics all set up let's see how Grabr works!
Shopping On Grabr

When you want to shop on Grabr just go to their website or open the app and paste the URL of the item you want or just type out the item you want and select create order.
If you pasted a URL then some of the info will be filled out for you.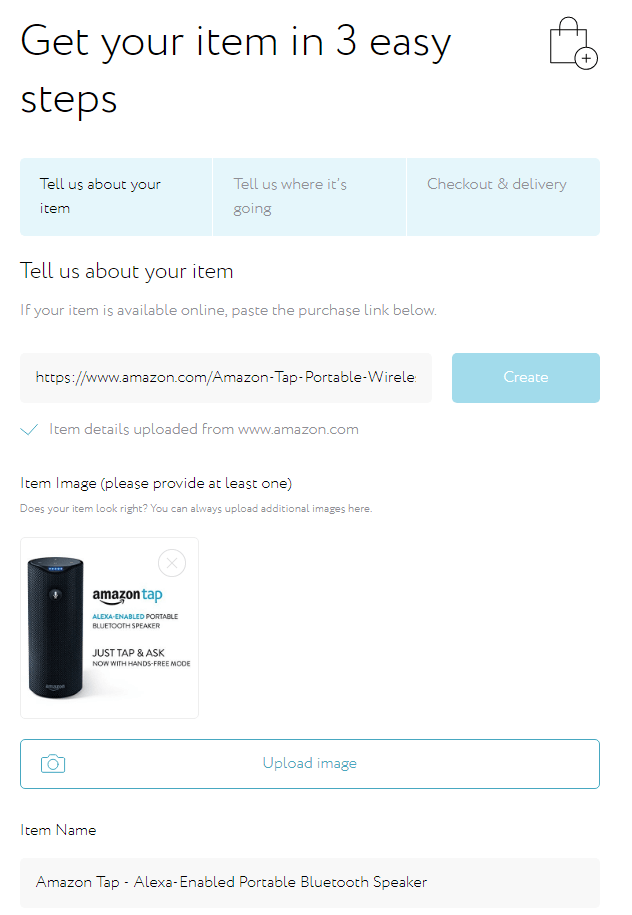 But if you just typed what you want then you will have to fill out the information.
Make sure you fill out the information correctly!
Then once everything looks good click next and then fill out your delivery info: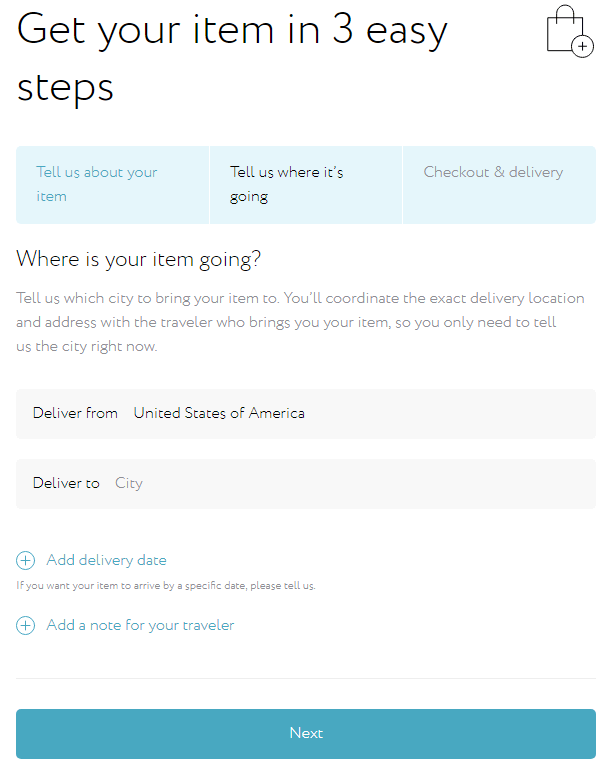 Once you click next you will be at your order review page. Just review your order details and then publish your order!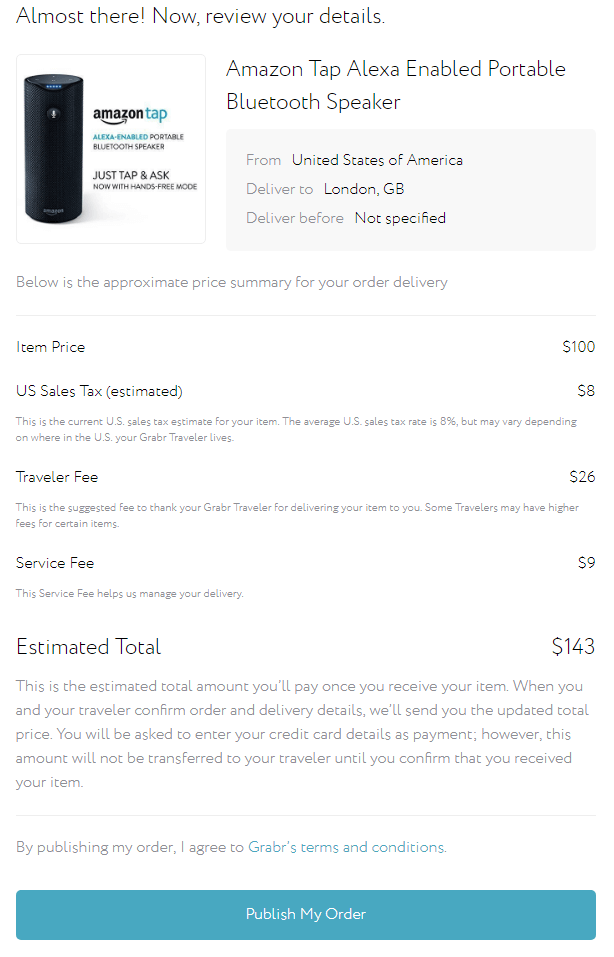 Now you just have to wait for a traveler to contact you if they are interested in delivering your item.
Note that Grabr collects a 7% service fee for each order and they automatically put the traveler fee, which is a red flag for some.
As a shopper, you will need to add a credit card or debit card to Grabr so you can pay the travelers.
Make Money As A Traveler
Now let's see how you can make money on vacation!
On Grabr search the country you are traveling from and then where you are traveling to.

Then you can scroll through the offers and see what works for you.
Some points
You will have to pay for the item with your money first and then you will be reimbursed for the cost and get your reward.
I would suggest sticking with smaller items at first, usually, these have smaller rewards but they are easier to carry!
Check the shopper and make sure they look legit.
Make sure the item is something you can afford with money you have (don't go into debt!)
Make sure you look at when the item was requested, some items are on Grabr for months and maybe isn't wanted anymore. Send the shopper a quick message with the Grabr messaging system to see if they still want the item.
Make sure there is no deadline for the requested item and if so make sure the deadline isn't before your vacation.
Here is an example of an item a shopper wants: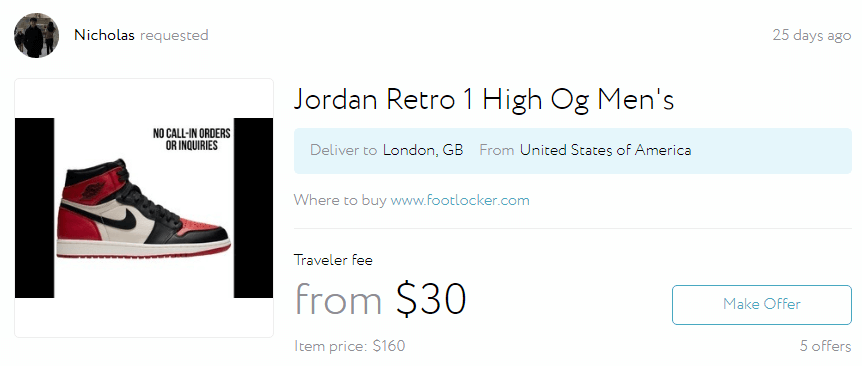 If you would like to deliver the item for the shopper just select make an offer.
Then fill out the delivery info.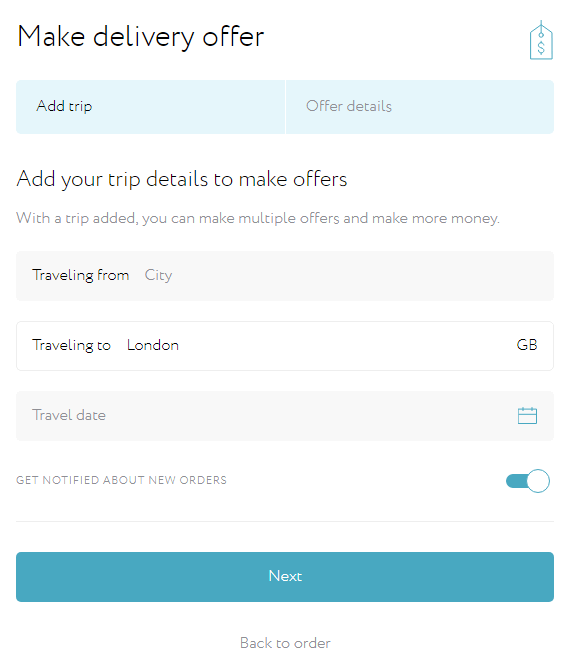 Then click next and confirm your delivery details.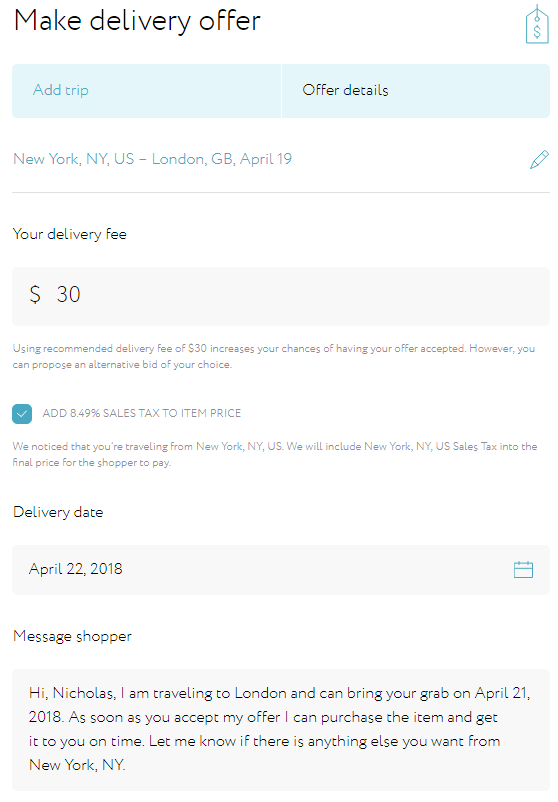 The item's tax will be already added to the item price so you will be reimbursed for the tax.
But…
Any delivery charges or other fees won't be added so make sure to include it in your delivery fee.
Set a fair price because remember you will be competing with other travelers.
Then if the shopper accepts your offer, you have your first Grabr job!
Important to note:
Keep all communication in the Grabr messaging system so you have records if anything goes wrong.
Some people may prefer to use WhatsApp and if you do, then keep records of the conversation.
Delivery
Okay, you got the item and you are on your vacation…
How the hell do I get this item to the shopper?
Well firstly, for both of your safety, never meet at the shoppers home… Never!
Always meet at a public place, I recommend meeting in your hotel lobby or at a cafe close to the hotel.
Choose a time and location that works best for you, so you can spend as little time as possible delivering items.
This way you can just enjoy your time while you make money on vacation!
Then to finish it up just confirm the delivery on the Grabr app.
Getting Paid
Now for the important part, how do I get my money?!
Grabr makes this a very simple process for travelers.
All you have to do is link a bank account or PayPal to Grabr and that's pretty much it!
For U.S citizens the only payout option at this time seems to be a bank transfer.
Once the delivery is confirmed you will be reimbursed for the item and you will get your rewards straight to your bank account or PayPal account.
It may take a few days to receive the money, but it's that easy!
Tips
Accept multiple deliveries so you can maximize profits!
Check out some shoppers that want some items from your vacation spot to back home. You unloaded some space by delivering those items so you can add some more items and get more money!
Add your trip going and coming back to Grabr so shoppers can see your trip and request for you to get their item.
Build a good reputation as a traveler, ask shoppers for reviews after delivery.
Grabr Pros and Cons
Pros:
Great way to earn some extra cash.
Simple to use.
The app makes it easy to communicate.
The payment process is quick and easy.
Cons:
Can be a language barrier depending on where you travel to.
Grabr doesn't have a large network yet so jobs are limited.
As a shopper, you can't set the traveler fee.
It's up to you to know airport rules and regulations for both the departing airport and arriving airport.
There you go Grabr in a nutshell. Read this thoroughly before taking jobs on Grabr.
Check out the Grabr FAQ page if you have further questions.
Also, if there are any issues with your Grabr experience send them a support chat here.
Sign up to Grabr here and start making some money while you travel the world!
Airmule

Update: Airmule has shut down so it can no longer be used. If they operate again this post will be updated.
Airmule is a similar service to Grabr but a bit different.
How?
Well, Airmule is a courier service where all you have to do is pick up a package at your departing airport and take it with you to your destination.
Then at your destination just drop it off to the Airmule staff at the airport.
That's it!
Sign up for your free Airmule account here and check out this awesome service!
So if delivering items to people isn't your thing then Airmule might be for you.
Airmule is a fairly new company which started in late 2015.
Their mission says they want to reduce the cost of international shipping by utilizing wasted resources.
Sounds good!
I mean think about it. You are going there anyway so why not make money to take some items with you!
But, for now, Airmule only works if traveling from the U.S to China or from China to the U.S.
There are certain requirements and limitations depending on where you are traveling to, so go to this page and click on each route to learn what it takes to be an Airmule.
For example, here is a list of supported airports on a trip from the U.S to China or vice versa:
For each Airmule package you deliver to China, India, Korea or Thailand from the U.S, you will be paid $150.
And…
For each package delivered to the U.S from China, India, Korea, or Thailand you will make $100!
You must be at least 18 years old to use Airmule and you can carry up to 2 Airmule packages per flight.
Let's say you are traveling from the U.S to China:
This means you can make $300 delivering packages to China and then $200 delivering packages back to the U.S, which gives you $500!
Minus a $1 processing fee for every 4 transactions, leaves you with $496 in your pocket!
Also, it is important to note that if you are departing from one of the supported airports and you have a layover in a supported airport but not your final destination then you will be able to be an Airmule from your departing airport to the layover airport.
Airmule recommends a layover of at least 15 hours in order to successfully complete the process.
How it works
Okay, let's get into these details of how Airmule works so you can make money on vacation!
First, sign up for your free Airmule account here if you haven't done so already.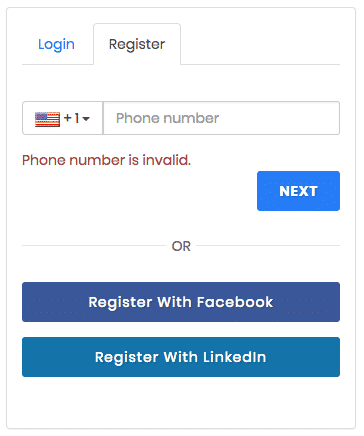 Then you will be at your account dashboard.

All you need to do is list your trips so Airmule can match you with a package to ship.
It's important to note that sometimes you may not get picked to carry a package.
The best practice is to list your trips as soon as you book them so you have a higher chance of Airmule choosing you.
That's it!
Now you have to wait for Airmule to contact you if you have been matched with a package.
On your Airmule dashboard, you will see your matched package and you will also see a list of all the components inside the package.
And…
An Airmule employee will reach out to you to discuss pickup and delivery details.
Before going on your trip make sure you enter your bank account information in Airmule so you can receive payment.
Airmule Pickup
Airmule wants you to arrive 3 hours before takeoff.
Once at the airport, the first thing you will do is meet with an Airmule employee to pick up your package.
You will sign some forms and then pick up your package.
Here is the interesting part, if you still think this is sketchy, Airmule allows you to inspect the contents of the package before taking it on your flight.
They actually encourage it!
Now you will go to the baggage area and then check in your bags.
If you are asked about the package then say you are traveling as an onboard courier and show them the manifest.
Most international flights allow two free checked in bags per person but if you have to pay for the package to go on the flight it will come out of your pocket.
So, it is best to check the baggage rules before using Airmule. However, they will reimburse you for any overweight charges, if any.
That's it for departure lets move on to the Airmule drop off process.
Airmule Drop Off
Now that you arrived, just pick up your packages and make your way through customs.
If there is a customs charge, Airmule will reimburse you for the charge.
Past customs, just make your way to the location that was told to you by the Airmule employees.
You will meet with the Airmule employees to drop off your packages and they will confirm your drop-off.
And…
You just completed your first Airmule delivery!
Now onto the good stuff.
Pay
Getting paid is very simple, once the delivery is confirmed you will be paid automatically.
Remember to add your bank account to Airmule so you can receive your payment.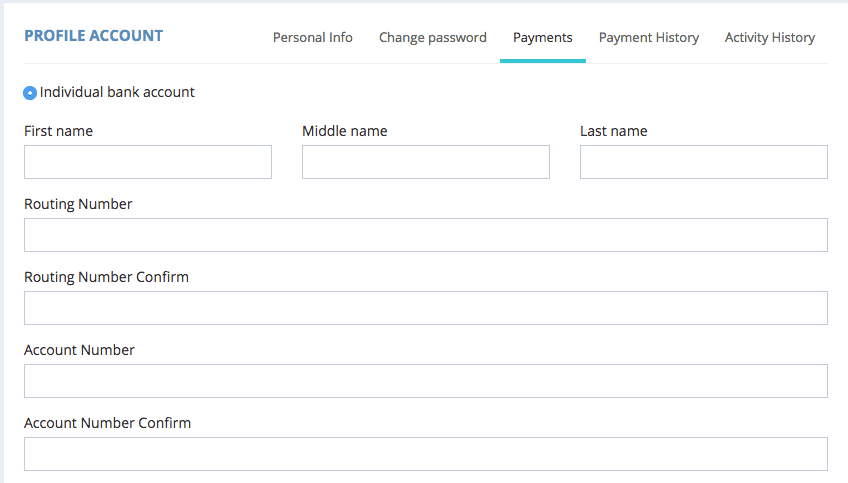 Also, remember that there is a $1 processing fee that will be taken out of your payment.
For one round trip, you can make a maximum amount of $500!
Well, if you minus the $1 processing fee for each transaction then you will make $496.
Which is still great money for no extra trips!
Also, you can make $50 for referring a friend to Airmule!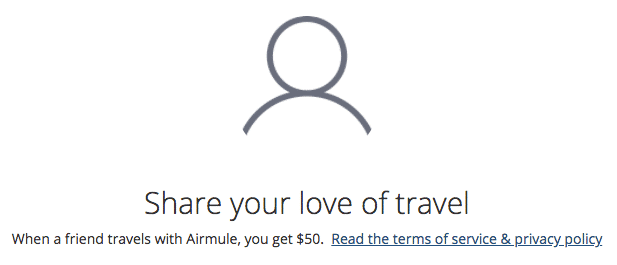 Airmule Pros and Cons
Pros
Can make $500 on one trip!
No extra travel, drop from airport to airport.
Free to join.
Cons
Currently limited to only some airports in a few Countries.
No app is available yet.
Sign up for your free Airmule account here!
Airmule is a great way to make some extra cash when going on your vacation!
Be sure to check out their FAQ page for further questions.
If you have any issues using Airmule contact them with any questions or concerns.
Bonus
Nimber is another service that you can use to make money on vacation.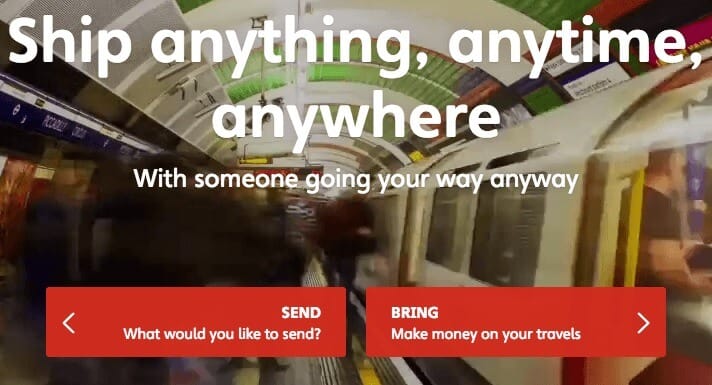 Nimber is a peer-to-peer shipping service where you just drop off items that someone needs.
This is another courier service where you just pick up an item that someone needs to be delivered and they will pay you for it!
Sign up for your free Nimber account here.
They are a fairly new company and they are based in the U.K.
I won't go over Nimber in detail here because, from my experience with using their website, it really doesn't work well as yet.
Nimber has a far way to go but if you want to try it out then go for it, It's free to sign up and use!
If you want to know more about Nimber, visit their FAQ page here.
Conclusion
With Grabr, Airmule, and Nimber you can make money on vacation!
These courier services are simple ways to make money and they might be right for you.
If you are shopping for your vacation use Rakuten to get cash back on your purchases! Check out my in-depth Rakuten guide.
Also, check out Swagbucks and Amazon Mechanical Turk for more ways to make some extra cash.
Enjoy your travels and make money on vacation!
Are you ready to take control of your money? Check out these awesome
money resources
which will help you to make and save $1,000's!
Disclosure: This post contains affiliate links which means I will earn a commission if you choose to click and make a purchase. While there is no additional cost to you, it will give us a pretty penny. Thanks For Your Support!